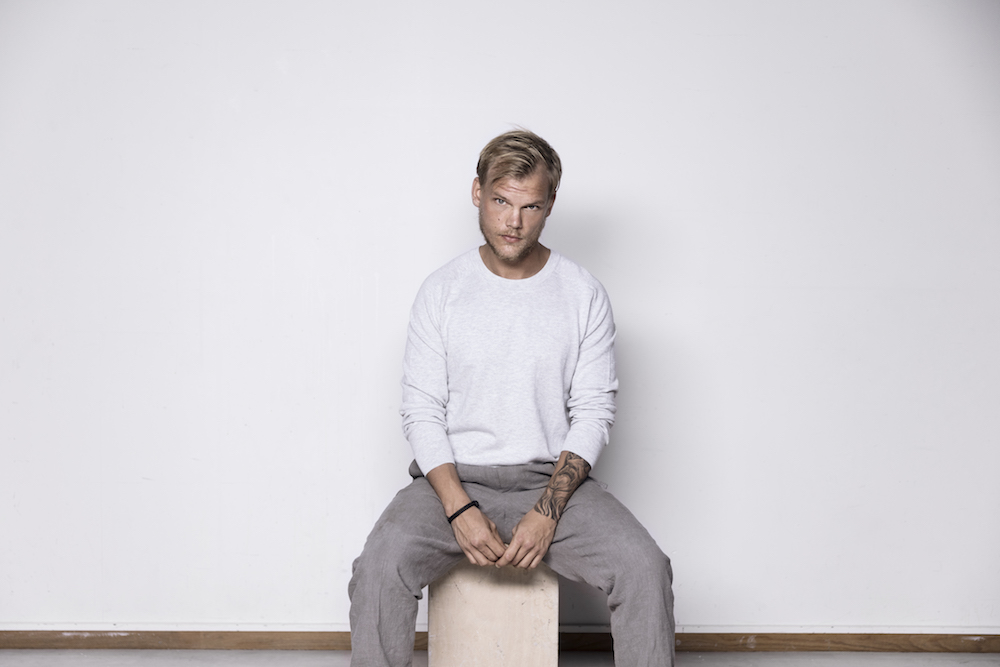 Photo credit: Sean Eriksson
"One day you'll leave this world behind, so live a life you will remember"
When music loses an icon it's not just a genre that mourns, it's the entire music world. Allegiances are set aside to honor the deceased and part of the grieving process is to celebrate each storied career by throwing the icon's discography into heavy rotation. The questions is: Would an artist really want their legacy honored any other way?

Tim Bergling, best known as world-renowned DJ/producer Avicii, tragically passed away at age 28—a stark reminder that life is short, but what he managed to accomplish in his decade-long career will never be forgotten. Between massive hits and an even bigger stage presence, Avicii's catalog is one to marvel at as we look back on some of the highlights of this pioneer's illustrious history.
"Levels"
You'd be hard pressed to find somebody who has heard Avicii's "Levels" and doesn't credit it as an essential EDM song. In fact, it's common to hear from others just how much this track played a role in being a gateway tune to their interest in EDM in general. "Levels" made an impact in 2011, influencing hits like Flo Rida's "Good Feeling" but most importantly it began to bridge the gap between EDM and mainstream pop.
"Wake Me Up"
Avicii's first global hit, "Wake Me Up" made waves immediately when it arrived in 2013. The dance-country crossover marked Avicii's biggest Billboard hit when it peaked at number four, and vocals from singer/songwriter Aloe Blacc made "Wake Me Up" a tune that was unlike anything that was on the radio.
"Lonely Together"
Before his passing, Avicii's last official release came in the form of his EP Avici (01), which dropped in August of last year. It was solid all around but the true standout was its single "Lonely Together" featuring Rita Ora. Co-produced by Cashmere Cat and Benny Blanco, the song's massive hook makes it one of the best Avicii songs around, and it's probably a good look into what he was planning for the future.
"Hey Brother (Avicii by Avicii)"
Why get others to remix your music when you can do it yourself? "Hey Brother" was yet another huge stateside hit for the Swedish musician and he gave it some extra oomph on his remix album for True, where he re-worked all the tracks himself. The remixed "Hey Brother" takes the track to another level by keeping the melancholy feel of the original but incorporating a gritty drop to make things wonderfully interesting.
"Waiting For Love"
Avicii's Stories had a ton of gems and "Waiting For Love" sits firmly on top as one of the best songs the record has to offer. Overall, the full-length is diverse and prominently showcases the DJ's producing prowess while also letting collaborators shine too. "Waiting For Love" co-producer Martin Garrix helps make the song glisten that much more to turn it into an unforgettable pop song.
"The Nights"
"One day you'll leave this world behind, so live a life you will remember" is the leading hook for Avicii's single "The Nights" and it's almost haunting to listen back to. There's no question that he lived to the fullest and it comes across in every beat on this folk-infused house track.
"I Could Be The One"
Collaborating with Dutch DJ Nicky Romero, one of the finest offerings from Avicii came in the form of the undeniably infectious "I Could Be The One". Uncredited vocals from singer Noonie Bao drive the song's hook but pulsating synth is the reason for its unbelievable amount of character.
"Fade Into Darkness"
Along with "Levels", "Fade Into Darkness" was another early essential Avicii track that helped propel the DJ into becoming a household name. Unlike his dance floor ditties, "Darkness" was hellbent on becoming an arena anthem to scream at the top of your lungs.
"Sunset Jesus"
Given Avicii's track record it's hard to imagine he has any true "deep cuts"—songs that somehow didn't take over the world. However, listening to the second half of his second full-length Stories will introduce you to "Sunset Jesus"—a cut that probably should have been his biggest hit ever. Happy-go-lucky keys and co-writing from Gavin DeGraw, Mike Posner, and Savan Kotecha made the song into a perfect pop piece that should never get slept on.
—
Avicii's death is more than just a loss; it's something that will change the shape of EDM going forward. Beyond remixes, tributes, and newfound inspiration for other musicians, the fact Tim Bergling lived such a monumental life means he'll live on through the sounds of others. While his death will be mourned, what he leaves behind will be celebrated.