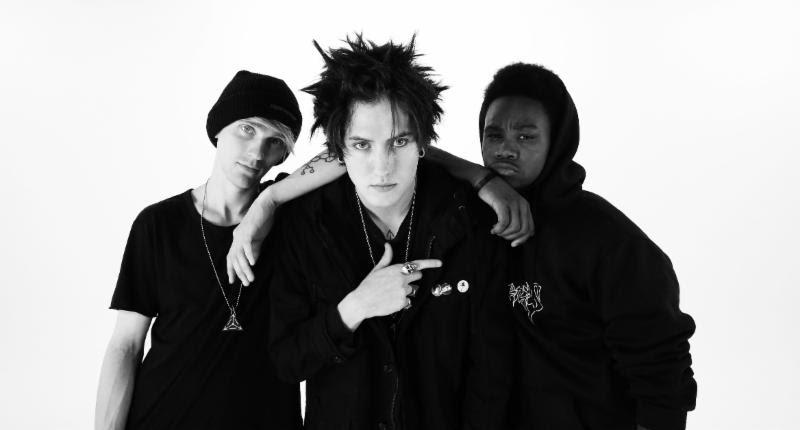 One look at the current headlines is enough to make you wanna quit everything and lead the #revolution—and today's premiere is your new anthem to march to. Leave the Universe's new music video is a straight-up shot of punk mayhem, complete with black and white and in-your-face flashing images (you have been warned). Short for "New World Order," the track was written the day after the US election. Vocalist Cameron Cole explains the motivation behind the song:
"That day I saw the perfect example of a system where the general population was like pieces being moved in an elaborate game by the powers that be for the benefit of a select few. I don't think that people realize how much power they truly have in the fact that the game masters need the the people in order to thrive. People are kept in check by a fabricated system of money. This song is meant to be a reminder that we as the people do have the power to change a flawed system if we can stand together, instead of against each other, and recognize the true enemy. We have to power to create a new world."
Watching "N.W.O" it's easy to tell the San Diego alt-rock/trap project is heavily influenced by London's historic punk scene—in fact, the band just returned from the UK where they wrote their debut EP. And judging from the title track, it's gonna be explosive. Lucky for y'all there's not long to go 'til its release on September 1st via Dead 30 Records—and you've got the symbolic imagery and energetic sounds of "N.W.O" while you count down the days.