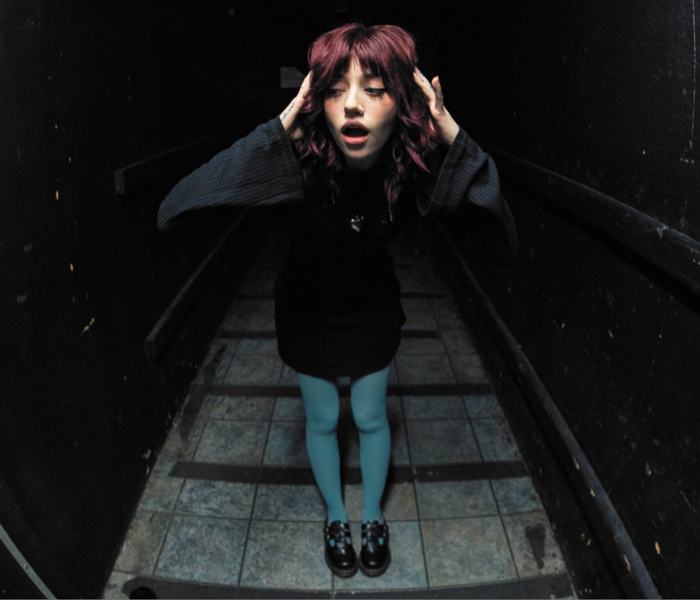 Look, every artist wants to say they are just like you. Even with their thousands of followers on Instagram and their crazy lifestyles, they are vulnerable and real. However, when you talk to Kailee Morgue for just a moment, you can see that she's as real and relatable as it gets. When you really get to know her, you can then see that she's just as natural and authentic.
One of the things that make Morgue such an amazing, inspirational artist is that she holds a strong presence without needing to be incredibly extroverted or loud. She holds herself in a calm and powerful manner. As more women continue to rise up in this music community, Morgue is helping to pave the way for even more women to feel confident in themselves when in pursuit of their passions. Morgue can inspire those around her to stand firm in who they are, what they love, and where their talents lie. While everything in Morgue's life and career up until this point may seem like fate, really, it's a testament to staying true to yourself and letting the right doors open up.
It's clear that the stars are aligning for Morgue after grabbing the attention of Linkin Park's Mike Shinoda for a collaborative track, "In My Head," which was featured in 'Scream 6.' She is also acting as support on the US leg of Maggie Lindermann's tour.
So you just released a new single. It's fantastic and really exciting with Mike. Let's talk horror movies a little bit, I know you're a fan outside of the single. You talked about being a fighter, and you played into being a final girl. What do you think your horror stereotype would be?
I would either be the final girl like Neve Campbell, or I'd be Jamie Kennedy. I'm either gonna be like the one that's like, 'You guys are stupid. This is what's happening,' or I'm the girl that's just somehow surviving every single time. I feel like I would be more of the Jamie Kennedy [type] because I'm a little bit too smart for that. I've seen so many [horror movies]. I'm so equipped, I'm very suspicious of everyone. I think that would definitely be my character.
It's your strength and power in this situation. What's your dream team to take on a horror movie?
Me and Mike just posted that video today of, like, The Rock being in Scream. The Rock would kill in a horror movie—no pun intended. Maybe that is the dream team if he was there.
The Rock by your side, you can't lose. Let's talk about the single a little bit. How did you and Mike find each other? And then, what was the process?
He's such an interesting and awesome artist in person, and there's only a handful of people that are as successful as him that are still continuously searching for new artists and new music. And he does these Twitch streams. He has open conversations with his fans and [asks], 'What people do guys think I should work with or I should experiment in the music world other than Linkin Park?' I think it's really cool that it began as this outreach. I think I came up that way. I think that's how he found me. And I met him about a year ago just talking about working potentially, that when I went over to his studio. So we'd met that way just talking about potential projects. And then this came around, he'd already met me previously. So since he'd been following me he saw me already doing this horror movie thing.
He messaged me on Instagram and was like, 'I've been trying to reach you. I think you changed your number. I have this opportunity,' and I was like, 'Thank god, he still tried to contact me.' He messaged me and was like, 'Yeah, nothing is for sure yet, but I might have this opportunity for a female vocalist for a song that might be in Scream 6.'
With that type of stuff, you get excited, but you never know. But you never know, there could be a million people that are trying to have a song or movie. There could be better fits for the song, better fits sonically. So I wasn't fully sure what was going to happen with it.
When I went over, we cut all the vocals, and within the week, he said, 'I sent it to Paramount along with your stuff, your branding, your videos. They love you for it because of that tie.' It fell into place that way.
So you've worked with Mike now. What would be your dream collab?
I love Miley Cyrus—everyone's so obsessed with her right now because of this new album, and there's just such candidness and vulnerability that she has. I feel like she's never folded to trends and to what people tell her. She's just such a really cool badass artist. I have legendary collabs [in mind as well], Gwen Stefani would be amazing.
What started you on music? Like, what got you there? And when did you know that was the path you were gonna take? Has it been since birth? Did it hit you at a certain point as a kid?
I feel like it's been since birth, honestly. You have these people that are like, 'I've been singing since I could talk', but that is my answer. I haven't known anything but music my entire life—I genuinely thought that every single person grew up with that same deep urge to be singing and writing all the time. I didn't know that that wasn't something that everyone mutually felt until I was in middle school [or] high school. And then I really thought about pursuing it as a career and getting into being an artist. I joined the choir when I was eight years old, and I did it until I was 17. And I [started to write] songs when I was 8 to 10. I got my first guitar when I was 10. It was just this thing that always felt natural to me. I think sometimes people lose that passion and that pull towards music because when it becomes a job, it's very difficult. I don't know how to be without that urge to do music, so I feel very lucky.
If you could create a festival with anyone, dead or alive, where you're also a headliner— what's the lineup?
For me, it would be a three-day event. The first day is the 50s, 60s, and 70s. I want to see Elvis, I want to see The Rolling Stones, I want to see The Beatles, I want to see The Kinks. The second day would be the 90s and early 2000s. We're doing Foo Fighters, we're doing Nirvana, we're doing Fuel, we're doing blink-182. The third day would be more modern. We're doing me, and I think the current artists I would have are Lana Del Ray [and] Miley. I would love to have Cigarettes After Sex mixed with some pop stuff that I really like.
So what does your music bucket list look like? Anything from venues to an artist to go on tour with?
I think everyone's dream with touring is doing the biggest venues possible around the world. I would love to do a stadium tour. I've also never toured outside of the US, [so] I'd love to go overseas and meet the fans that haven't ever had the opportunity to meet me. That just opens this whole door for all these people that feel excluded sometimes. I feel like I already got one of my bucket list items by having a song in 'Scream.' That's probably one of the coolest things I've ever done. If I could go back in time, it would be to have a song on 'Dawson's Creek.' A lot of it would be collaborating with someone like Miley or Hayley Williams.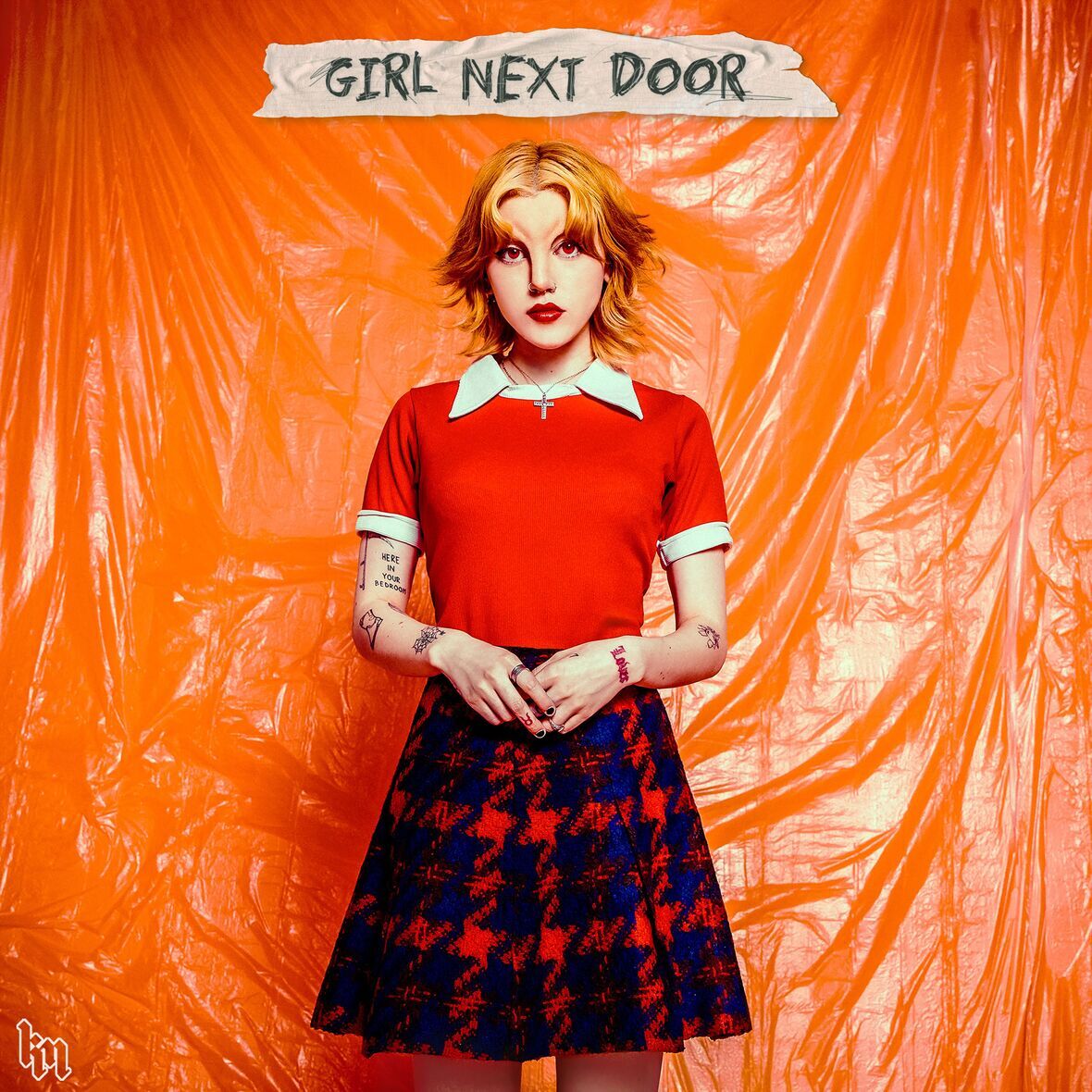 One of the things that's great about you is your vulnerability to your fans. It's a hard thing to do. What led you to want to share that part of your life on social media?
Honestly, a lot of the stuff I do isn't super thought out. There's a video I posted recently where I was talking about grief. I was genuinely like, 'I'm going to be talking to myself whether or not I share this, so I want to share it.' I'm very self-aware, but my dad is a therapist, so I get to talk to somebody about, and I get to be very introspective with these thoughts that not everyone has someone in their life that will talk to them that way.
I feel like it isn't something you see on Instagram. When I was posting stuff like that, the number of comments I got were like, 'Wow, this really broke up my feed between photoshoots.' There's something real there. Especially when my job is to sell something. I have to promote, I have to be an artist, I have to convince you why I'm cool. But I want people to see what I'm going through too on that level. I would be lying or hiding it if I didn't talk about it.
If you could talk with your teenage self, what would you tell her?
I think I would be very calm with her at first and be very loving and affectionate. I think my younger self struggled so much with needing validation. Even in my 20s, there's just a lot of stuff now that if I just had a certain validation at a certain time of my life I would have built this constant confidence and this thing where I felt sure about who I was. I think I lacked that. I hadn't nailed down who I was because everything felt so fleeting. If I would have just keyed down, 'Whoever you are, don't let someone tell you that's not who you are. Don't become someone else because you like them.' I'm dealing with 10 times what you're dealing with now, and I'm fine. So you can deal with it.
I was terrified of becoming an adult and not having friends. Some of these things I was insecure about myself became my strength. Being introverted, not being able to verbalize how I felt. These things became why I succeeded as an artist. I didn't need to change and make everyone like me. I wish I could tell myself to sink into it. You don't need to change it.
If you haven't already, stream Kailee Morgue right now. Then give her a follow because she's going to keep on rising to the top.