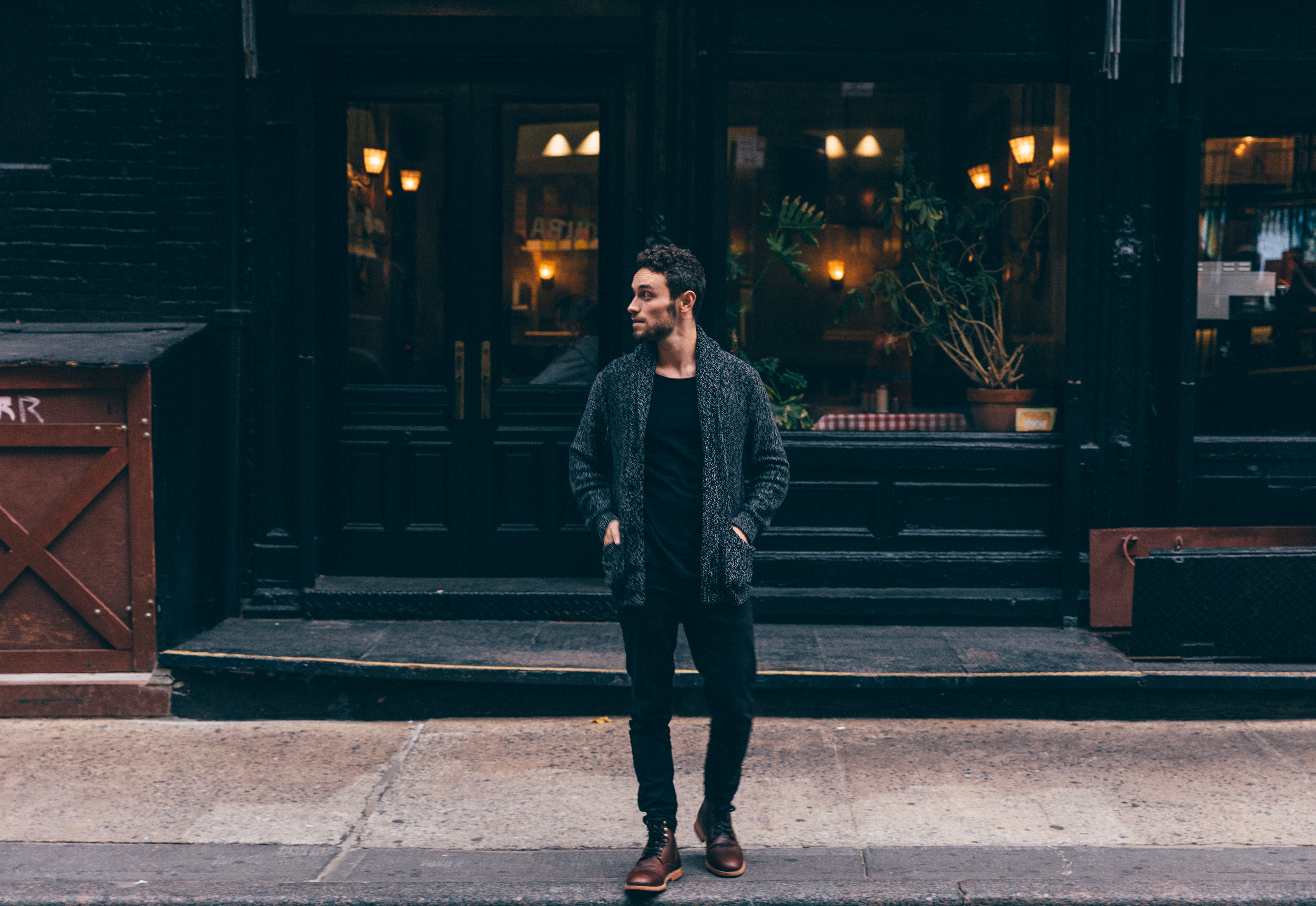 Move over Netflix, there's something new to chill to. For the next 3-hours you can only hear Josh Jacobson's new track "Tethered" on idobi.com. "Tethered" has everything you need for date night: smooth sweet-talking verses, a laidback pop vibe fueled by hook-filled choruses, and a gradual buildup of energy to get anyone on the dancefloor. Jacobson explains:
"'Tethered' is a song about learning to live in a state of constant flux, and coming to terms with the fact that even the most meaningful connections can be temporary. It's the first song from my EP 'First Light', and it explores the idea of finding perspective in the heat of the moment. I'm proud to feature Kyla Moscovich on trumpet and Meredith Riley on violin, alongside my own instrumentals and vocals on this tune."
The Brooklyn-based singer/songwriter describes his music as "future soul"—and we can't think of anything more fitting, because this is how the future of music should sound. "Tethered" effortlessly blends pop, indie, electro, jazz, and soul into one wholly delicious mix that takes on a life of its own the second you hit play. So put on your sharpest outfit and get your date night started, knowing this is only the beginning; Jacobson's debut EP First Light is due out this fall, and with talent like this at the helm, it's gonna be well worth the wait.
You like? You can grab "Tethered" now.