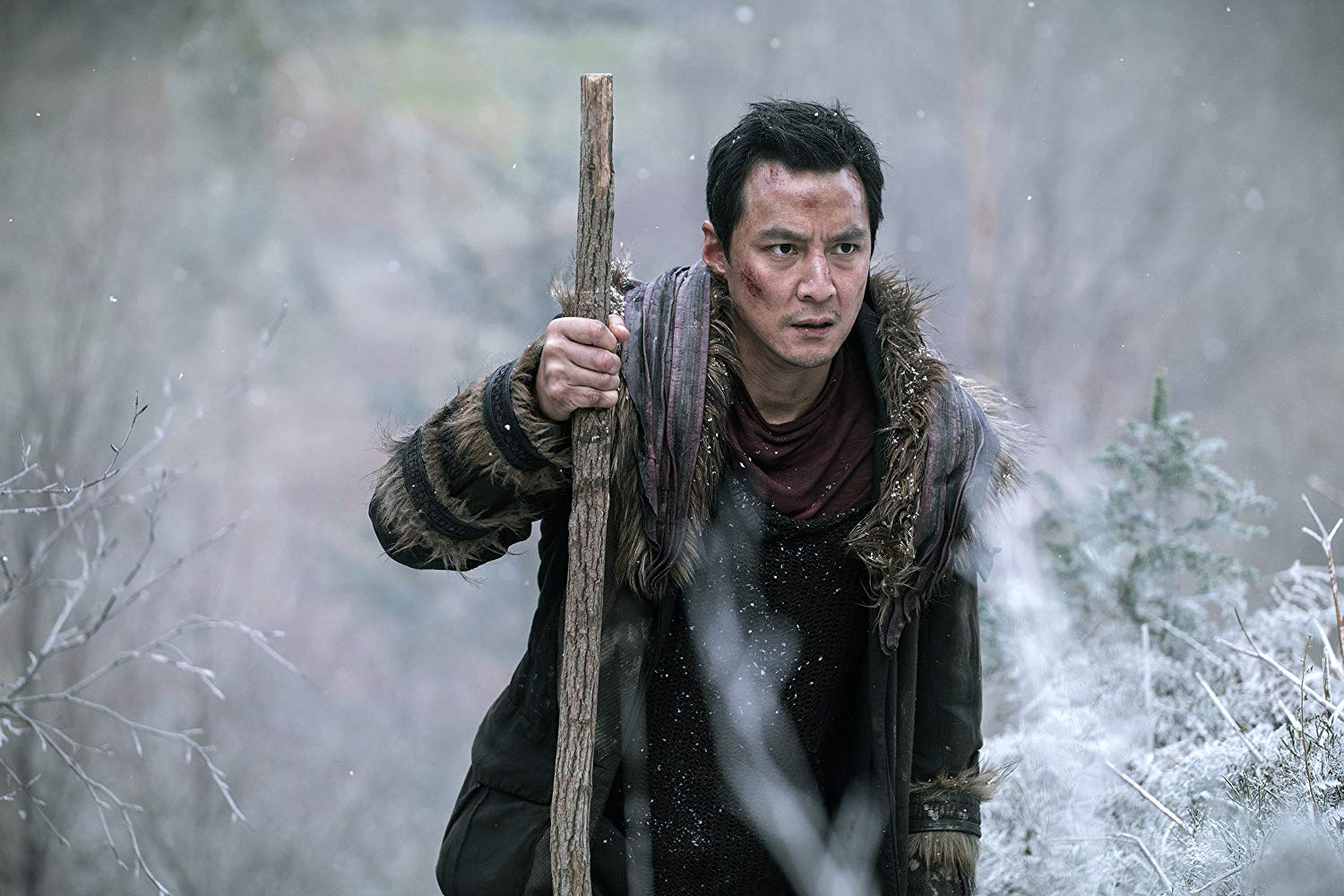 You can become the weird kid for any number of reasons. Sometimes it's because the things you like are so far outside what the other kids think is cool that you become a puzzlement. That's how it was for me. I was a girl, from three different cultures, who liked comic books, and martial arts movies, and SFF. Also, big glorious sword fights. I was weird. And up until 2015 there hadn't been much entertainment that met me where I was. Then AMC released a teaser trailer for their new series Into the Badlands and as I said in 2017:

"I cannot give an unbiased review of Into the Badlands. AMC's post-apocalyptic martial arts fantasy is everything I loved as a child, and everything I continue to love today. It's good, my friend."

ITB continued to be a joy for three seasons. There wasn't anywhere else to go to see multicultural characters, in spectacular costumes, be heroes and villains and sometimes be stupid or vain or weak.* What I mean is the inhabitants of the Badlands represent marginalized people and they're wholly human. It's a revelation.

Sadly the Into the Badlands saga won't continue for much longer. On this Sunday March 24th the final eight episodes will begin to make their way towards "the end." I could whine about it but I'd rather savor a completely brutal, high-octane, final story arc that will leave you with your fists clenched, teary eyed, and ready to launch into new adventures.

No spoilers, but there are big turns of fortune. That's all I'll say about that.

It begins with "S3E9 – Chapter XXV Chamber of the Scorpion". The Widow (Emily Beecham) faces off against The Master (Chipo Chung) and our dear Minerva is in need of a lesson. Let's just say, you can learn a lot from an ass-whipping. From there we swing to our hero Sunny (Daniel Wu) and his foil Pilgrim (Babou Ceesay). Sunny may have saved his son but he's beginning to realize that not all trades are fair and Pilgrim may be a world-ending-proposition. Sunny has a bad case of noble idiocy but we forgive him. Mostly because MK (Aramis Knight) has begun to dig more than two graves with his quest for revenge. The moment MK turns against Sunny is the moment we realize all the dominoes have begun to fall. It. is. Intense.

"I can tell you without reservations that Into the Badlands delivers Hong Kong style martial arts on a level that would make Jet Li and Yuen Woo-Ping nod their heads."

The above quote is still true, ITB is a mixture of storytelling, character, and action that ignites in every episode. It's still so very good, but I am bothered that the women who look like me have sooo many heroic deaths. I mean, can a sister live? Yet those women were full bodied characters who lived and died by their own choices. They got their lives and so did I.

Using the classic Journey to the West as its jumping off point, and by splitting the Monkey King into two facets (Sunny & MK), Into the Badlands told an epic story with a stunning ending that I'm still muttering about and rehashing two weeks later. I'm shook, y'all. Which makes me want to shake that clenched fist at AMC for cancelling the show. Then again we have to thank them for having the guts to give us this magic for three seasons. I guess this is a classic bittersweet ending. And if you're going to go out, do it like Into the Badlands: Go out swinging!
Into the Badlands returns to AMC on Sunday
* well, there is The Expanse.