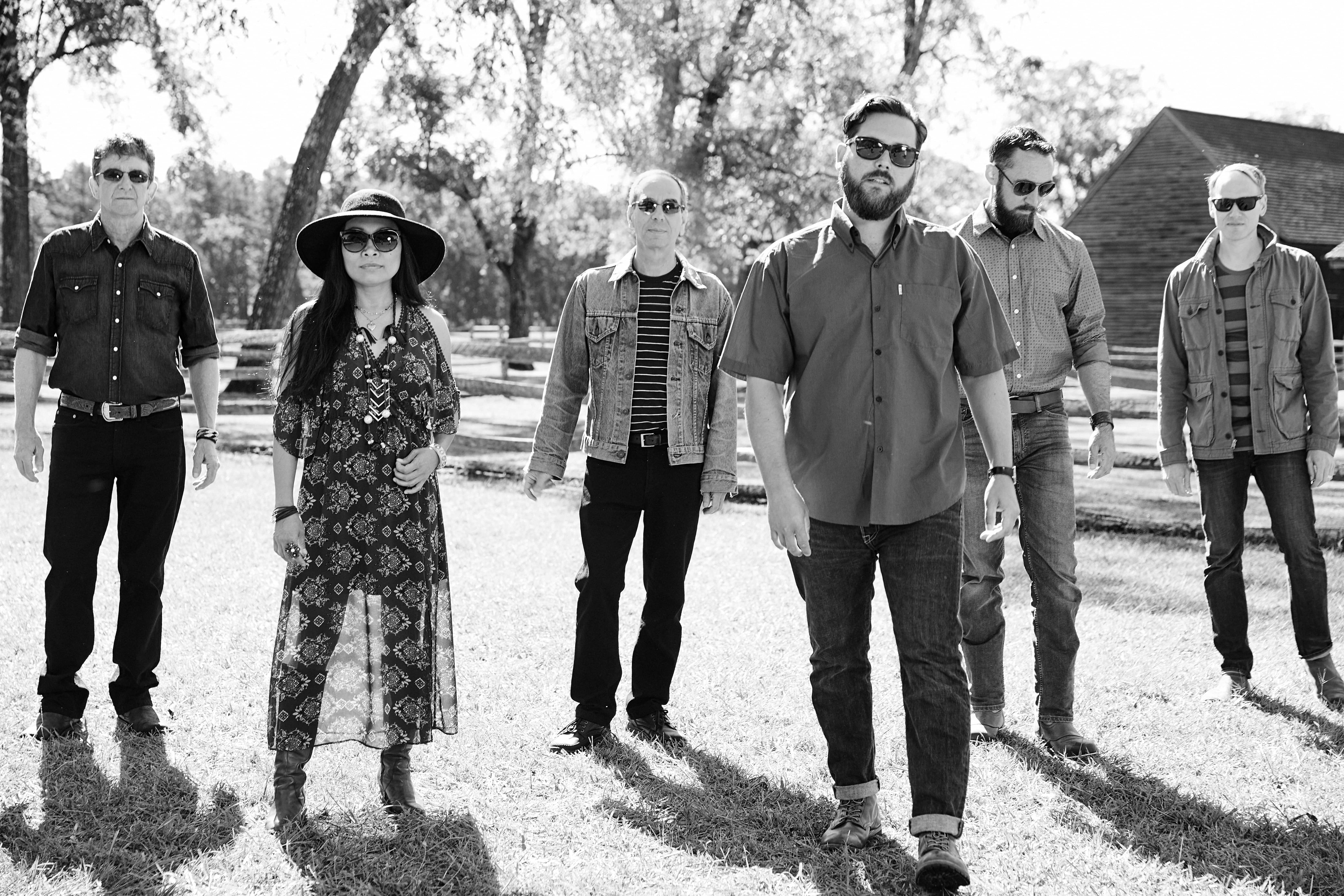 There's only one question on our minds today: "Do You Wanna Dance?" Indie/folk ensemble The Naked Sun have got the beat that's gonna get your heart racing and your feet moving. Push play on today's Inbox Jukebox premiere, and suddenly, all your worries will melt away as the melody takes over your whole world. "Do You Wanna Dance" will make its way into your soul and you'll find comfort in the soothing rhythm; in the choruses—and that soaring solo—you'll find pure electricity.
If you want more from the band, you don't have long to wait: The Naked Sun's debut full-length War With Shadows drops January 26th, and "Do You Wanna Dance?" will have you so damn ready. The story behind the song's conception is as fascinating as the song itself, so we'll leave it up to The Naked Sun's own Drew Harris to tell you about it. Keep scrolling to hit play and read his message, as we ask the question one last time, "Do You Wanna Dance?" Yes, a thousand times yes.
"I spent an entire summer sitting on the Delaware Bay micro dosing on mushrooms and LSD and listening to whatever was making noise (waves, birds, the radio, wind, my guitar). This one time I screwed up my doses and ended up taking WAY more than I had anticipated. That's when I heard the Earth's rhythm for the first time, and that's when I was reminded that rhythm is the absolute crux of ALL music.
I became obsessed with rhythm soon after this experience. The rhythm of this song comes from my heartbeat after, say, 4 cups of coffee. I matched the opening guitar part to my heartbeat and jotted down some lines about a theme I had been thinking about at the time: the power of myth and the crippling effects of myth in popular culture and especially pop music. The title suggests a pretty straight forward question, but consider it again as a question asked tongue-in-cheek; one's answer may differ the second time around."
Follow The Naked Sun:
wearethenakedsun.com
instagram.com/wearethenakedsun
facebook.com/fatalien215
thenakedsun1.bandcamp.com
twitter.com/TheNakedSun1