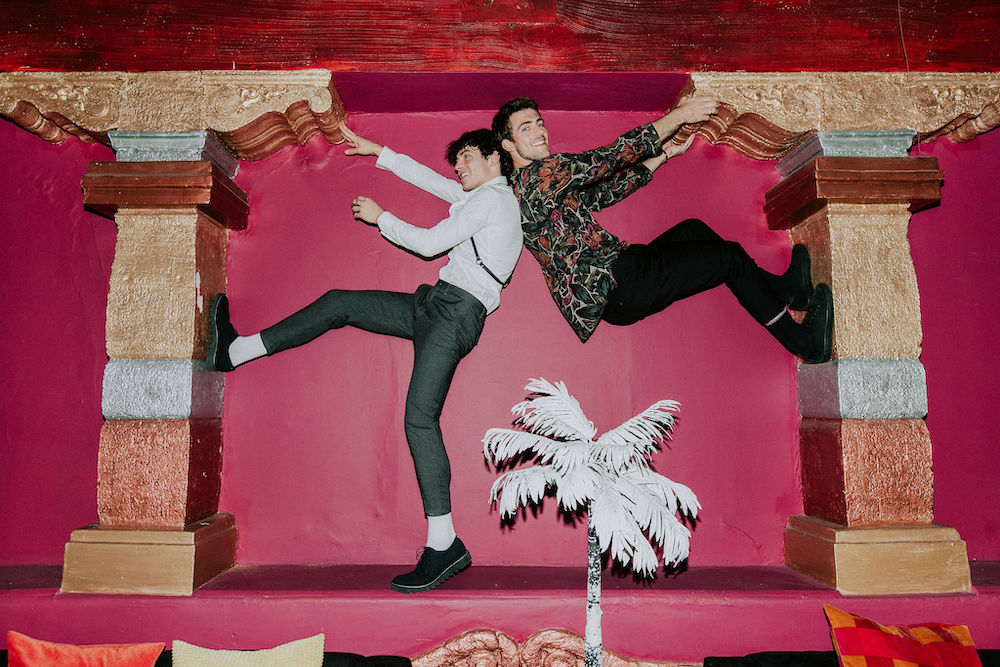 We've been listening to X, the debut album from the The Driver Era, all week. And we're not about to stop now—not when you can finally jam along with us. Nope, this Inbox Jukebox Presents is about to get you started too. Then again you're probably already loving on the band with or without knowing it. Their first single was the infinitely danceable "Preacher Man" (released March 2018) and since then Ross Lynch and Rocky Lynch, a true band of brothers, have released a steady stream of good vibes and better tunes. We dare you to resist the trop-rock sexiness of "Afterglow" or the beachy indie-rock chill of "Low". All three tracks made the album (of course!) but we've gotta talk about "Scared of Heights" too.
Rocky says, "'Scared of Heights' started off as an instrumental I made while Ross was filming in Vancouver. He was scrolling my hard drive for beats one day and stumbled upon this track which I had labeled (118 high) – I told him I had a chorus idea for it but nothing else and we immediately started vibing." If it produces tunes like this, we're kind of glad brothers don't have boundaries. Keep being nosy, Ross!
"We recorded live drums in a couple different venues on tour and put them on the record."
If we could, we'd play you "giveuwhatuwant" right now and watch the smile spread across your face. This one has instant sex appeal that somehow crisscrosses genres—trap, indie, r&b—to give us a true groove. Up next is "Natural" and it's…well…it's basically seduction over a slinky as funk electric guitar lick. When the brothers sing, "you keep it real, I keep it raw," we believe it.
The entire album has a sense of momentum, as though you're traveling across a sonic landscape. "We recorded live drums in a couple different venues on tour and put them on the record." We toldja. You can feel it in the flow of the melodies and the steadily driving beat. The Driver Era cosigned when they told us, "The last song we finished for the album was 'San Francisco' and we finished it while we were in Cannes, France – which is where we shot the cover as well."
But San Fran won't be your last stop with The Driver Era. From here on out there's no pause, it's all play.
—
Fun Fact:
Ross is currently filming seasons 3 and 4 of Chilling Adventures of Sabrina—he's Harvey, ya'll! Bonus, the brothers "have been making music for 10 years now, which is why we called the album X."
—
Keep up with The Driver Era:
Website | Facebook | Twitter | Instagram | Spotify | YouTube