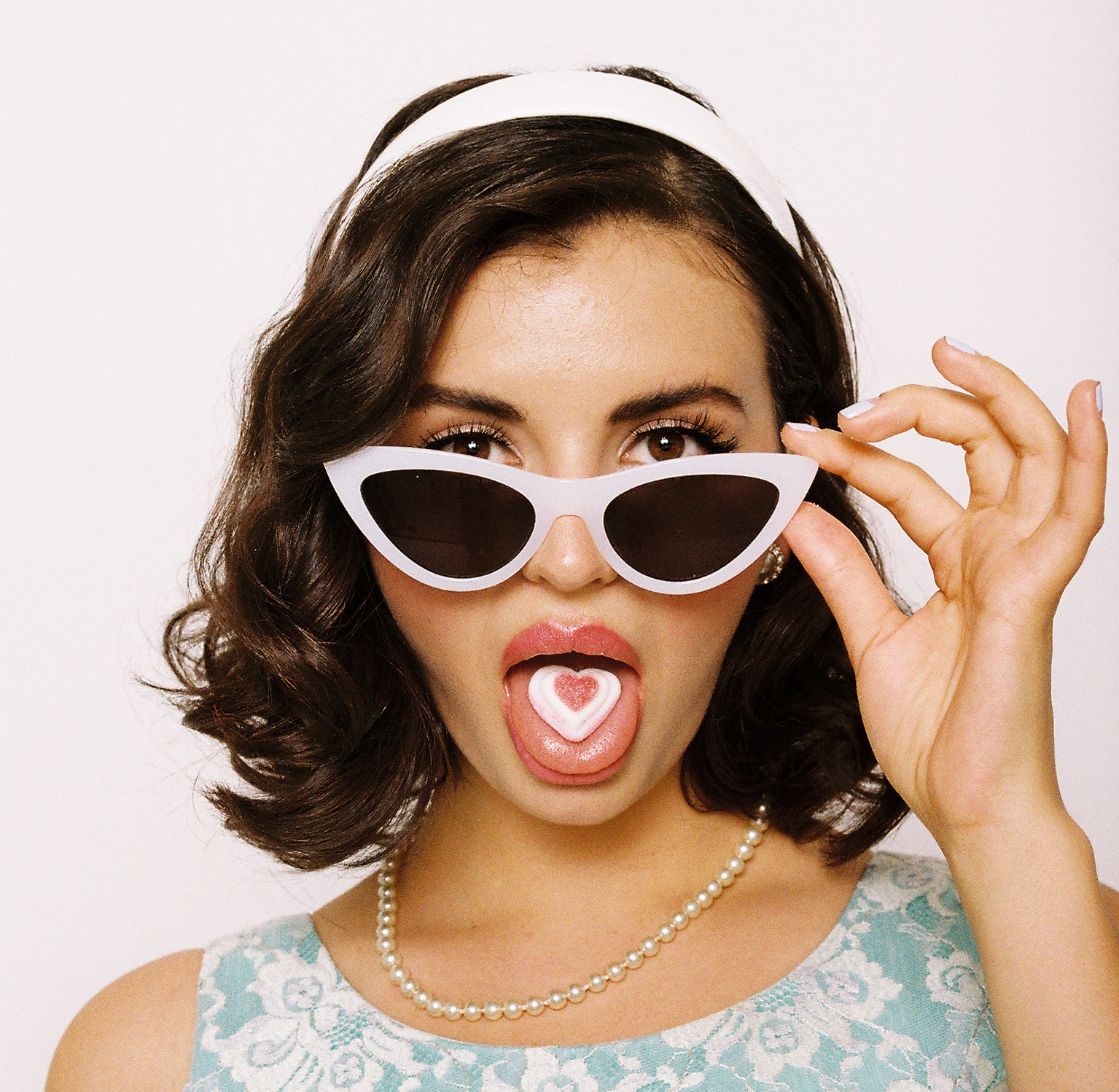 Ready to move the F on but don't know how to say it? Today's Inbox Jukebox Presents from Rebecca Black has the words you need and they're burning with sultry heat. She stopped by the idobi Studio recently to perform an acoustic idobi Session of her new track "Sweetheart" and now it's here to set your soul on fire.
"'Sweetheart' came [from] the frustration and confusion that comes with someone telling you how sweet, how beautiful, and how much they love you with their words, whilst simultaneously degrading, demeaning and disregarding you with their actions," Rebecca explains. The song is a powerful act of self-assurance and a refusal to accept anything but the best. It's fueled by the truth and, unfortunately, a lot of personal experience. "I have dealt with this experience time and time again as a young woman and unfortunately, I know I am not the only one," she says.
"The day Paris Carney, Cazz Brindis and I wrote this song will be one that I will never forget, because it was the most liberating feeling, like I'd released a title that had clung onto me for so long."
This stripped down version cuts to the core of "Sweetheart" and in turn cuts you deep—maybe, for the first time, it'll make you truly believe how much better off you are without that one ex who knows how to get in your head. "Sweetheart" is your call to take action and love yourself above anyone else.
"Writing 'Sweetheart' was my way of turning that longstanding narrative on its head, taking back my freedom, and learning pride in the fact I was nobody's sweetheart but my own," Rebecca says. The seductive beat mixed with bouncy acoustics will pull you in, while the vocals are soft but fiery, lighting up the strength you didn't know you had inside 'til now. "Don't call me a sweetheart, actually don't call me at all" she sings and you won't be able to resist making it your personal mantra (and your answerphone message—'cause you ain't gonna pick up no more).
—
Fun Facts About "Sweetheart":
In the music video, the guy she kills is her trainer at OrangeTheory fitness.
The song started off as a "la la melody" Rebecca came up with in the car on the way to the session.
—
Keep up with Rebecca Black:
YouTube | Twitter | Instagram
TikTok: msrebeccablack | Snapchat: @itsfridaybitch