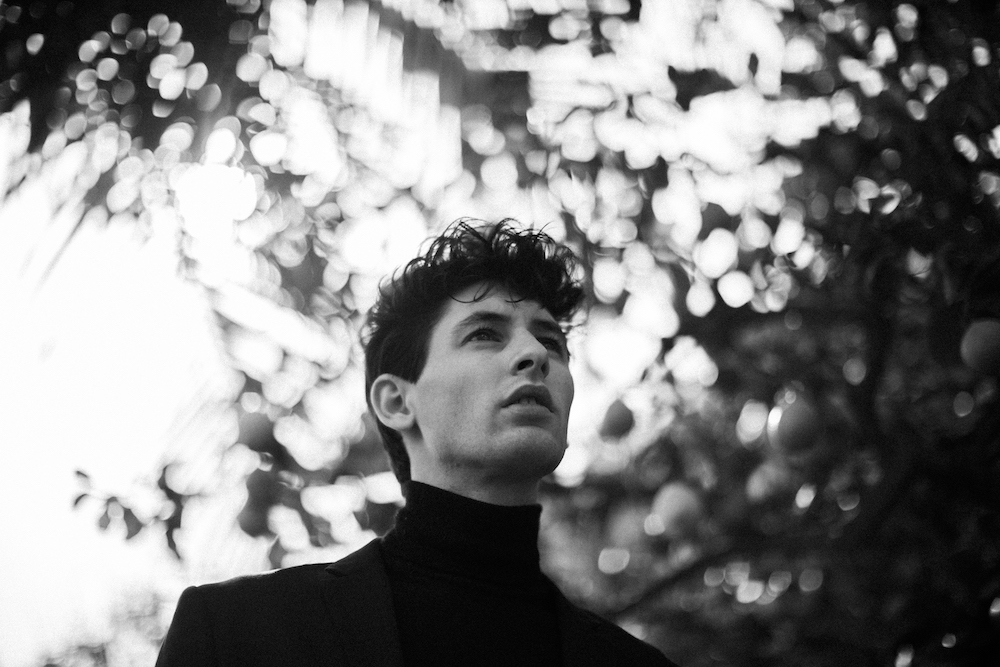 Ready to fall in love with falling out of love? Today's Inbox Jukebox Presents from Patrick Martin tells a tale about that bizarre moment after a breakup where it really starts to sink in. "Stranger Nights" may be written about losing your one & only but the video will help you get excited about moving on with an adorable roller rink romance that'll make you smile.
"I really wanted the video to feel playful and give the audience a sense of innocence, so the skate rink made sense," Martin says. The disco lights and twirling skaters will take you back to simpler times, while the meet-cute between Martin and his crush is aww-worthy. "At first, I was skeptical about the setting being a roller rink because I didn't want the story to come off as too cheesy, but the directors (Will Buckley and Diego Riley) did a wonderful job in capturing a timeless aesthetic."
"The two days we spent shooting this video were some of the best I've had since moving to LA. I have played ice hockey my entire life, so skating all day was a lot of fun for me."
A roller rink really is the sweetest setting for "Stranger Nights". The video captures the feeling of a crush and how it makes you giddy just like the first time you had butterflies. The track is sonically as upbeat as the video—the synths bounce while Martin's vocals soar high above—it's the kind of indie-pop jam you'll want to lace up and skate around to, for real. But the lyrics tell of the opposite kind of rush—the one you get when you realize being apart from your SO is a lot harder than you thought.
It's a strange feeling but Patrick Martin turns that confusion of emotion into a song you can move to. As for the video? You'll definitely be swaying along. "The story is up for interpretation, but I really wanted it to portray a sense of innocence and young love," Martin says of the visual. You won't be able to resist reminiscing of your first crush while you watch. The video takes Martin back to an endearing memory: "When shooting it, it reminded me a bit of my time in middle school when I liked a girl at the roller rink and was too afraid to talk to her."
—
Fun Fact:
"Completely irrelevant to the video, but when I was 15 and in practicing to get my driver's license, I needed a cushion to sit on in order to see over the steering wheel. I was 4' 11'' and 65 lbs when I got my driver's license."
—
Keep up with Patrick Martin: