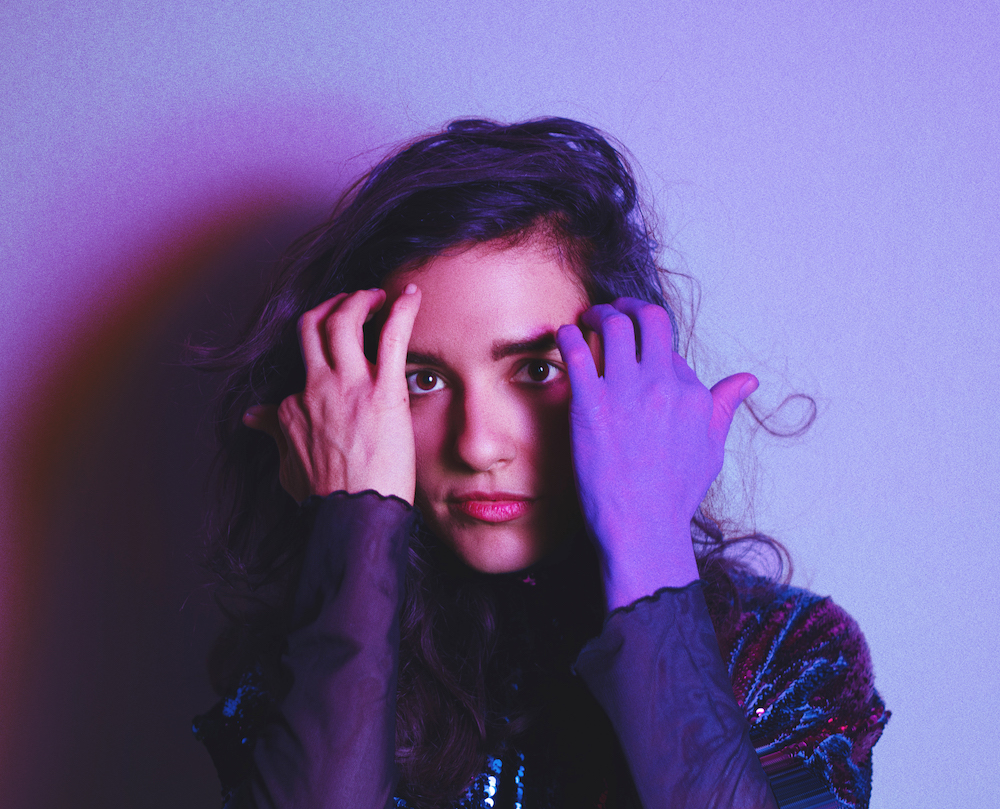 Wanna get away this weekend? Today's Inbox Jukebox Presents is going to take you there…and…into the beyond. MishCatt transports us on a trippy joyride with "Blue Blood" and it's an indie-pop dream. A funk driven beat mixes in with airy vocals and a sultry call to breakaway from it all (that comes with a new visual too).
"The song was originally called 'In it for the Money' and was written several years ago, with a slightly different direction," MishCatt AKA singer-songwriter Michelle González explains. "Last year in Sweden we transformed it into the final version you're hearing / seeing now." This version is a gorgeous synth-fueled fantasy, lead by a bouncy bassline and breathy vocals you'll fall into—and fall in love with.
"We wanted to do the whole second verse in reverse, but ended up using just a small portion of that original recording as a cool layer to the song."
"I was listening to Currents from Tame Impala and A Moon Shaped Pool from Radiohead a lot while composing the Real Pavo EP," she explains. You'll feel those influences in the track and the video itself. "Blue Blood" takes you through hazy rose-and-blue-tinted memories about the rush of a new romance and the sadness that comes from wondering if you'll ever feel the same way again.
The video brings color and vibrancy to those feelings of first love, washed in pink and purple hues to make you feel warm and peaceful while you travel through the kaleidoscopic weirdness. "We wanted to make a trippy video that characterized more dreamy qualities, something that was abstract to represent these feelings. My eyes are shot in the whole video 'cause it's all supposed to be a fantasy."
MishCatt has definitely woven a dream with "Blue Blood" with a track that transforms into ultraviolet bubbles of synesthesia. We'll leave you to revel in
the wonder within this note from MishCatt herself: "That blue blooded boy
actually exists…" 
—
Fun Facts About "Blue Blood":
"Fabian Berglun – a producer who worked on "Blue Blood" – did a remix of the song and turned it into a big dance track. We ended up loving it and he implemented some of those ideas into the end of the song."
"Blue Blood refers to Catt, my blue monkey."
"We were required to drink all night to stay warm while filming…you know…
Swedish summers."
—
Keep up with MishCatt:
Listen | Instagram | Facebook | Twitter