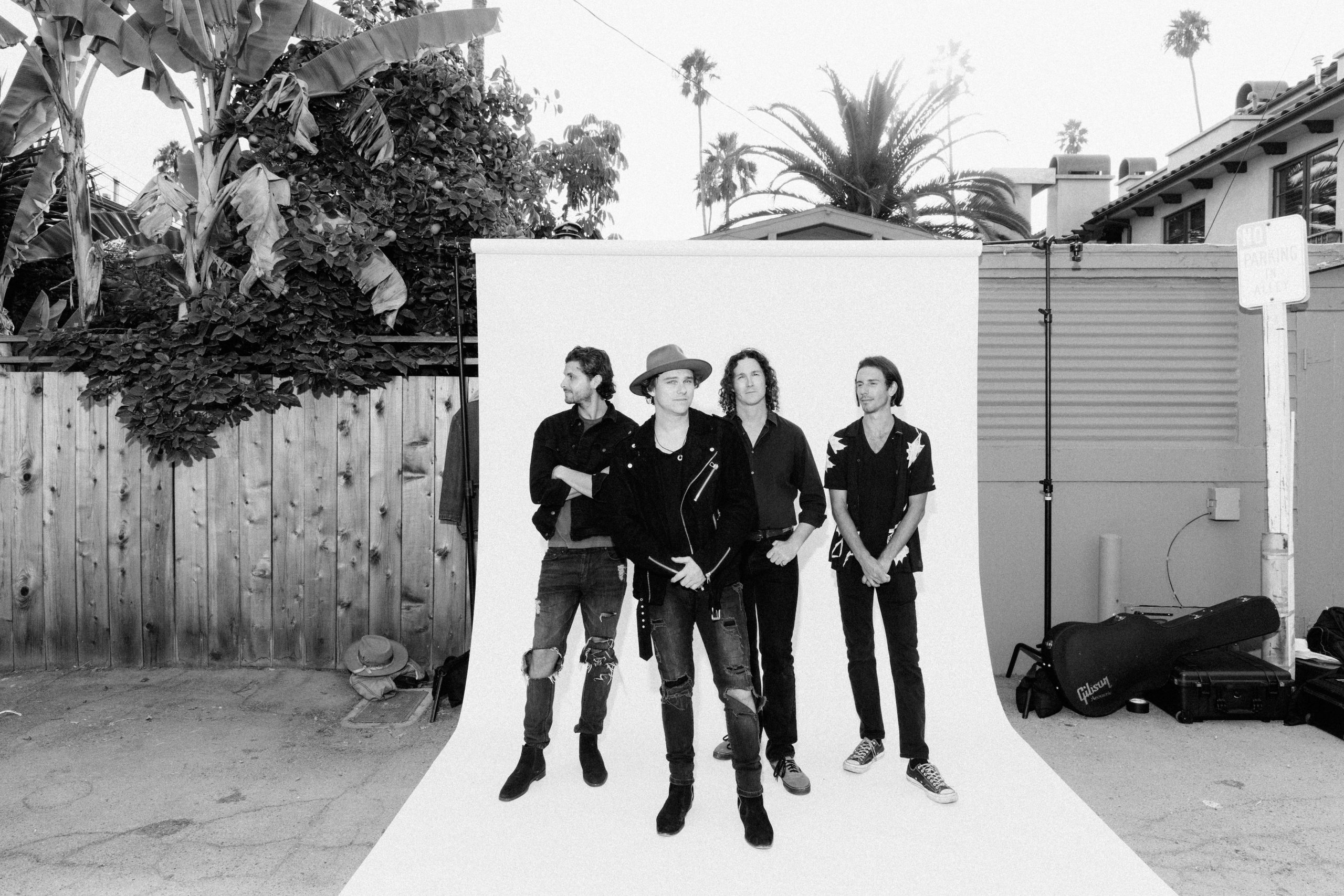 Jump in the car and drive into the night with today's Inbox Jukebox Presents. Little Dume's new EP Waking Up is best played with the speakers turned all the way up 'til all you can hear is their blend of indie pop and the open road.
The title track eases you into the EP with a soft embrace, echoing with synths and strummed acoustic melodies. It slowly builds, weaving a dream into your mind. Singer David Sandborg explains the meaning behind the song: "The EP's title track is about Frank Ulf's (my grandfather) relationship to reality and his sweet dreams. In his last moments, he told me that when we went to sleep he'd be 20 again; running, dancing, living his best life with his wife, my grandma."
"'Waking Up' is the result of hours & hours of us putting in time to create a couple of songs that make you feel something. Whatever that feeling is, I hope it's different for everyone."
Waking Up is all about living your life to the fullest, of taking chances and saying how you really feel in the moment. "Halo" gives you a taste of that honesty, speaking to those who've wronged you along the way and urging them to take responsibility for what they've done. It's a strong statement but it's said without any real bitterness—it's simply an outpouring of the truth. "To us, [the EP] makes us feel light, warm, and ready all at the same time. These songs come from a honest, and to be frank, some sad places," Sandborg says.
"Kings and Saints" will see the sun rise over your sonic journey. You'll see everything in your life in a new light and it'll make you feel like anything is possible. The song is expansive, using thrumming baselines and anthemic choruses to get your heart racing. It's a brand new day and you can do anything you want with it, with Little Dume's new EP powering every move you make. Sandborg says: "Every song is an ode, our tribute to what life has been like for us. Good or bad, you have to make the most of it, and it's a lot easier when you have people by your side to help you. We are waking up together."
—
Fun fact about Waking Up:
"The overall theme is to live life with no regrets."
—
Keep up with Little Dume: