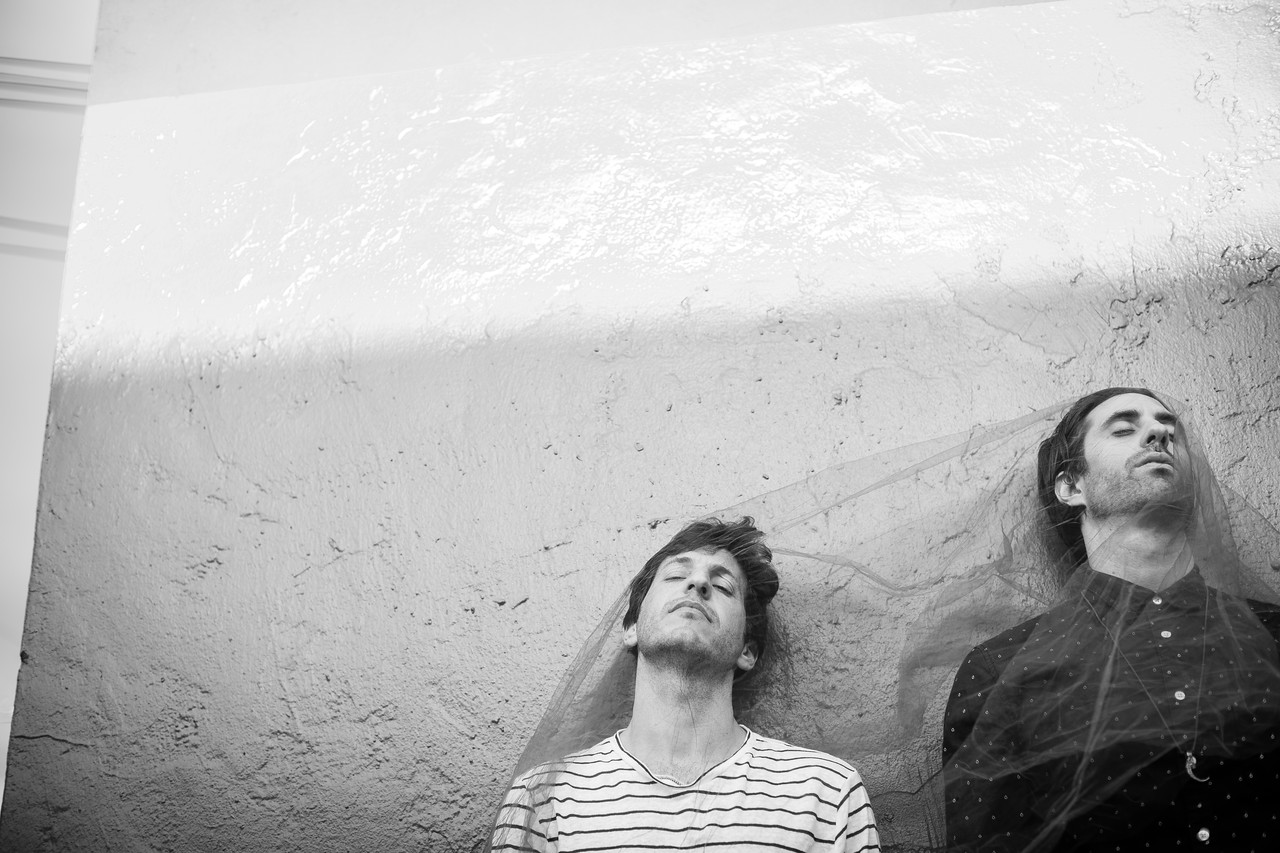 Take some time for yourself this weekend and let KidEyes' new EP soak into your soul. The LA indie band's self-titled debut is cinematic yet intimate, pouring heart and heartbreak into every layer of their music.
"This debut EP was written at a very emotional and turbulent moment for both of us," vocalist Greg Cahn explains. "We were experiencing personal heartaches, and those early writing sessions and eventual songs became vehicles to move through those confusing winds."
Opener "Let Go" sets the tone for the EP, coming in softly before exploding into gorgeous indie riffs that fuel the urgency of the song. You'll be pulled into each emotion KidEyes take you through—by the time the chorus of "Take Me Back in Time" hits, you'll be completely along for the ride.
"These songs embody fear, triumph, and somewhere in between"
"These songs embody fear, triumph, and somewhere in between," Cahn says. The EP will inevitably become the soundtrack to your own highs and lows and it'll bring you comfort knowing KidEyes have turned those feelings into something special. Just one listen to the sun-soaked acoustic-led single "Malibu" is proof that KidEyes know how to capture moments in time and take you there.
You'll be transported into the memories that inspired each song, from the echoing loss of "Ghost" to the hypnotizing "Spellbound". The band doesn't shy away from digging into both the dark and light sides of what makes us human, ensuring the EP has a song for what you're feeling in the moment. "Just as in life, this project is not meant to be perfect," Cahn explains. "In fact, it's meant to depict and celebrate the imperfections of dreams big and small, in all its failed glories." 
—
—
Fun fact about KidEyes:
"Themes of self-doubt, uncertainty, wonder, tragedy, and triumph displayed on
their self-titled debut EP KidEyes are what connected Ben Epand and Greg Cahn to create KidEyes."
—
Keep up with KidEyes: