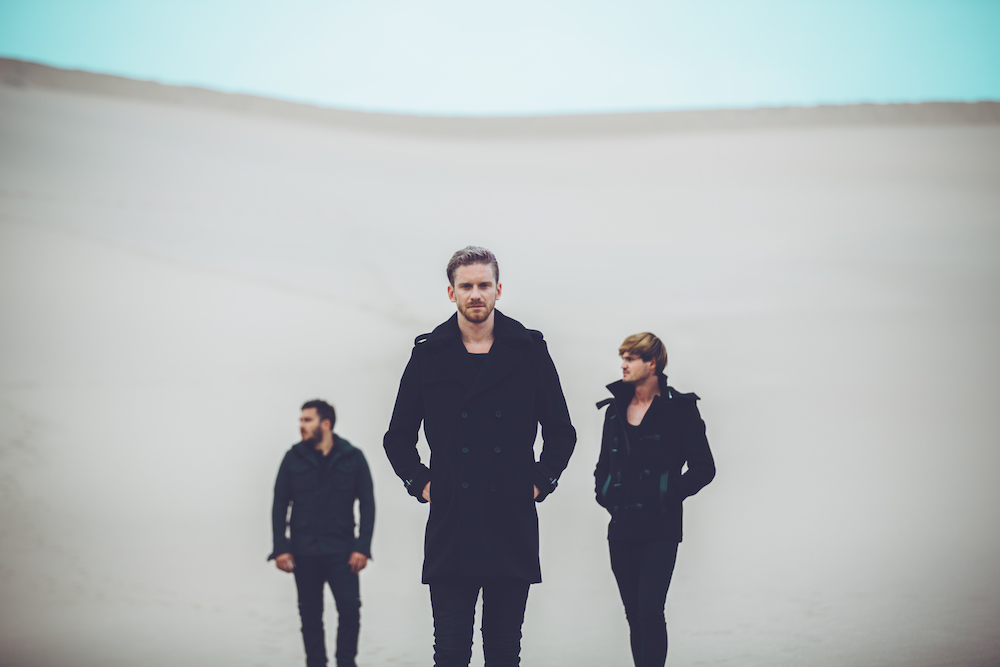 Sometimes you have to take a step back and get deep in your feelings and today's Inbox Jukebox Presents is gonna take you there. Hunger's new single "My Shirt Your Dress" is a tale of lost connections, asking "what if?" in every electro-pop powered beat.
"This song is about missed out opportunities and struggle, not knowing what could have happened when it comes to feeling an attraction or love for someone," vocalist Luc Fendrich says. You can feel the lonely kind of sadness that comes from wondering what could have been throughout "My Shirt Your Dress". The synths lead the melody with an irresistible pull as Fendrich's vocals bring the song's heartbreak to life.
"We're super excited about premiering our new single via idobi.com! 'My Shirt Your Dress' is based on a relationship that I had with a very close friend. Sometimes I'm still wondering if we were meant to be together."
"'My Shirt Your Dress' is the only song on the record we had produced and written completely alone," he says. Each part of the track is carefully balanced, working together to speak to your heart and make you reflect on your own regrets and missed opportunities. It's clear the band poured all their talents and emotions into it.
The result is a love song of a different kind, one you can sway to…or one you can curl up and cry to. "'My Shirt Your Dress' is based on a relationship that I had with a very close friend. Sometimes I'm still wondering if we were meant to be together," Fendrich says. "I don't want to drop any names here, but if you read this, I want my shirt back."
—
Fun Fact About "My Shirt Your Dress"
"'MSYD' is probably one of our most favourite tracks on the record! It's the second single of our monthly release cycle leading to our debut album Mosaik at the end of the year."
—
Keep up with Hunger: