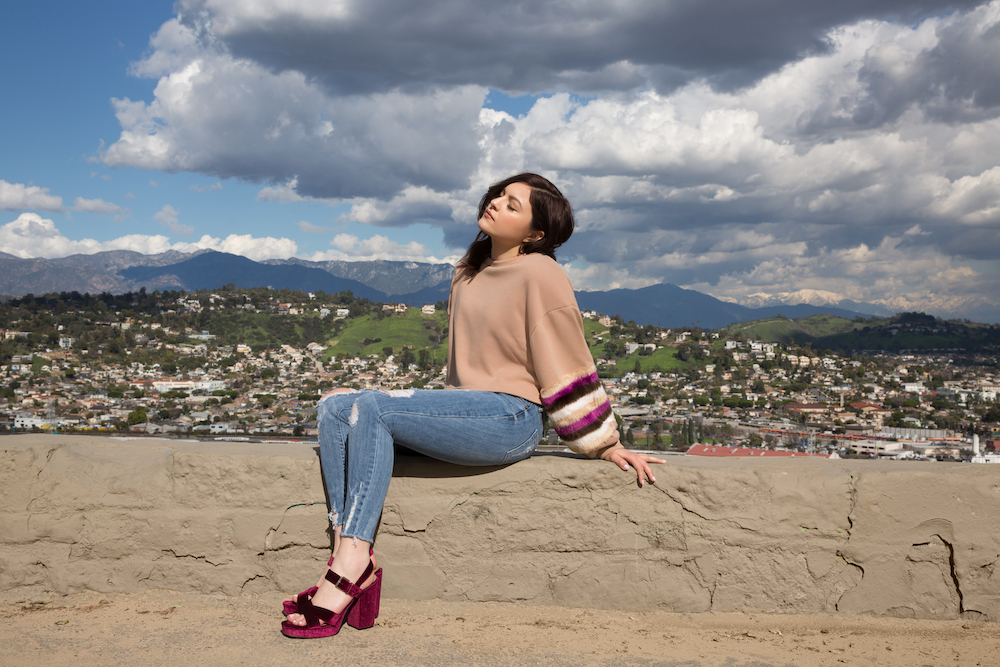 The grind of the week is fading away and it's time to take a "Chill Pill" with today's Inbox Jukebox Presents. Singer-songwriter Daisy Maude's new track has a summer-by-the-pool kinda vibe and you'll be pouring out a marg' to this one.
If you heard "Chill Pill" premiering on idobi Radio as an idobi First Listen yesterday, you'll know the #truth already: This song is the definition of an earworm—it's irresistibly smooth and, just like Daisy with the love she's singing about, we're addicted. "'Chill Pill' was the most fun I've ever had writing a song! When I had the initial idea, I definitely thought it was way too silly," Daisy says of the track. "We went with it anyway though and it lifted the spirit of the session."
"These days, it's so easy to get super stressed out. So I hope listening to my new song will make your day just a little more chill :)"
That positivity is infectious. "Chill Pill" will get your head nodding to its staccato acoustic beat, fingers snapping in time to the truth of the lyrics. Daisy's vocals float above, singing about the kinda love that makes you feel relaxed and safe and excited all at once. "Chill Pill" captures that sweet rush of finding your one & only and you just can't get enough.
The song has a lil something for everyone: It's sparkling pop with a whole lotta chill. Daisy credits the track's magic to her collaborators. "I'm so happy I had to opportunity to write 'Chill Pill' with Wax, Davy, and Krysta. If it wasn't for their genius…and swag, 'Chill Pill' definitely wouldn't be what it is." Their creativity has paid off, creating a charming summer bop. Hit play on Daisy Maude's new tune below and join us in singing, "Somehow I get the feeling that everything will be okay…"
Fun fact:
"Chill Pill" was produced by Grammy Award-Winning producer DJ Swivel, who has worked with the likes of BTS, Dua Lipa, The Chainsmokers, Beyonce, Rihanna, and many more.
—
Keep up with Daisy Maude:
Facebook | Instagram | Twitter | Spotify | Website
…and catch "Chill Pill" in rotation on idobi Radio!