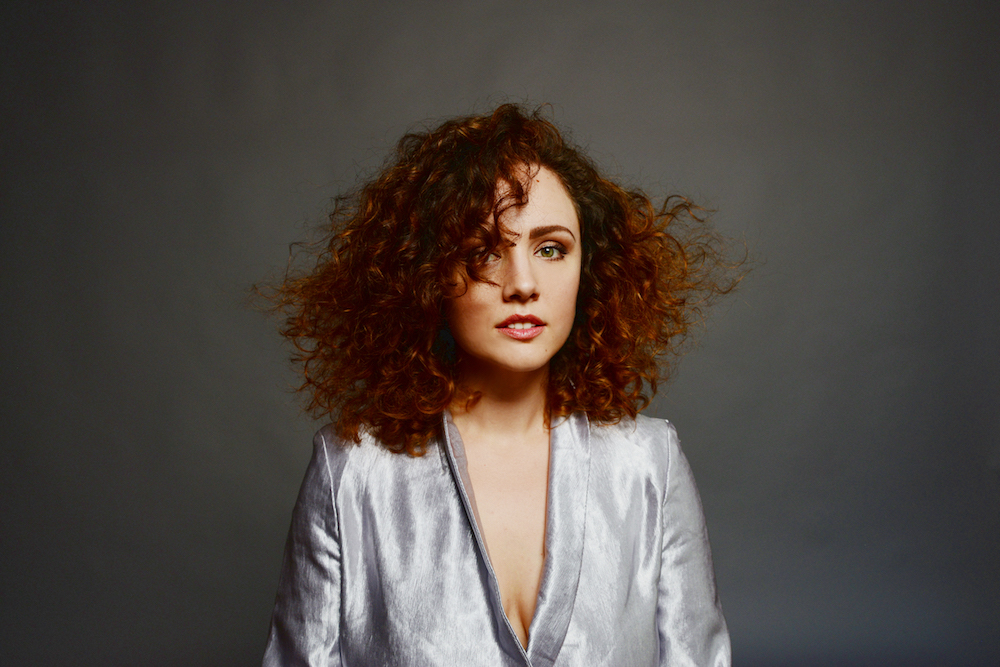 Photo by Shervin Lainez
When was the last time you took some time for yourself? Inbox Jukebox Presents has got your well-earned break in the form of DAANI's new EP. Good Side mixes smooth electro R&B beats with a pinch of energetic indie pop to get you super chill and caught up in nothing but the music.
From the opening seconds of "Two Hands" you'll be swept up on a journey of self-healing, snapping in time to the beat as the weight of the world slides off your shoulders. Because you are who you are and nobody's gonna hold you back anymore. With "Blood Rush" you'll reconnect with your heart, let your walls down, and feel the rhythm of you.
By the time "Better" sets in you'll be on a high of indie pop synths—accepting and open, ready to admit the emotions you kept on lock 'til now. "'Better' was kind of written from a place where I was thinking about the beginning of my relationship with my now husband. I was so crazy about him and knew we should be together, but he had some trepidations going into it," she explains. You can feel the raw emotions powering the song. "Anyway, he was kind tip toe-ing around us being together and I was like, 'listen, you know this is a good thing, we don't have to do the whole, let's try it out and see if it's better than being alone-thing. We know it's going to be great, so let's just go for it."
"Everyone's been hurt, that's not an exclusive thing for any one person. I think what's exclusive is how we choose to act & react and in my writing and in my life, I try to be honest, vulnerable, and straight forward."
DAANI's EP will get you ready to face the highs and lows of life without fear. "I try to write songs that are empowering, not necessarily in an overtly blatant way, but in a way that isn't victimizing," she says and it rings true in every note of penultimate track "Impeccable". The anthemic song leaves you with a quiet power and a refreshed mindset. "Everyone's been hurt, that's not an exclusive thing for any one person. I think what's exclusive is how we choose to act & react and in my writing and in my life, I try to be honest, vulnerable, and straight forward."
Turning her experience into music you feel is DAANI's greatest strength. When "Good Side" closes the EP out a true feeling of contentment sets in and nothing but its silky pop beat can move you. The title track was written with Daniella Mason and her husband Chris Young, and produced by DAANI's husband Matt Wigton, and those relationships shine through. "Daniella is a good friend of mine and we both have a natural tendency towards the romantic: lyrically, melodically, harmonically, cosmically, so it was only fitting that we wrote this song with our husbands."
Good Side ends on a hopeful note and proves DAANI practises what she preaches. The EP is about letting yourself be vulnerable, be fearless, be you and DAANI captures it beautifully in "Good Side". "It's about falling in love when we least expected it, and how we had to kind of put away any insecurities we had in the way of fear and doubt, and let our good sides come out so we could really fully let ourselves experience THAT kind of love—the just kind of smacks you in the face and is like 'get your shit together and let yourself be loved dammit! You deserve it!'"
—
Fun Fact about Good Side:
"I made most of this EP with my 60 lb dog sleeping on or next to my feet in the studio. Sometimes he would wake up out of a dead sleep from something he heard outside and howl and scare the crap out of us because it would go into the microphone and be amplified directly to the middle of our brains. But 90% of the time it was really sweet to have him there and work from home, hahaha."
—
Keep up with DAANI: