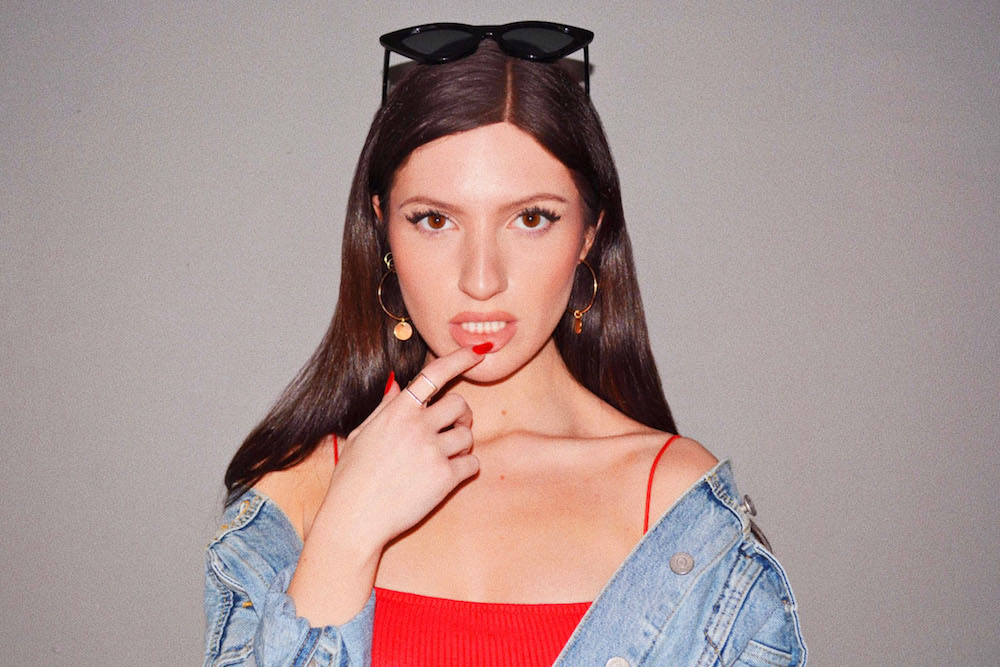 We don't need no sun today, we're putting on our rose-tinted glasses—'cause the Inbox Jukebox presents a song for those IDGAF moments. Christina CF's new song "Ultimatum" is about putting your heart on the line and chasing after what you want, wrapped up in cute synths that pop like bubblegum.
"'Ultimatum' is something like an anthem for the hopeless romantic but with a bit of a dark twist," Christina explains. "It's inspired by those feelings of infatuation and romantic intoxication that you get with a new flame… but then there can also be some anxiety that comes with that. The song is about being vulnerable and putting your heart on the line – giving that person an 'Ultimatum', yet at the same time, being not so quick to take 'no' for an answer. The chorus's 'even when we fall' lyric injects some reality into all of the romanticizing throughout – but that's not to say that getting back up isn't a possibility."
"If listening to 'Ultimatum' can stir up some feel-good emotions or resonate with the love-drunk impaired, then that's a nice thought."
The song will make you snap your fingers in time to the bouncy electro-pop beat, but dig a little deeper and it's the story that hooks you. Hailing from Oakville, Ontario, Christina CF has been writing music for a long time and it's clear she's got that storytelling magic. "When it comes to songwriting, I don't really have a set way of doing things," Christina says. "Sometimes I'll lay down the guitar chords or the beat first, and other times the vocal melody or lyrics will come to me initially, in which I'd then build the music around that… although it is mostly the former. I've also been really enjoying using this soundboard app called Keezy (not an ad) for recording ideas and also for creating new sounds or 'vocal chops'. Super fun."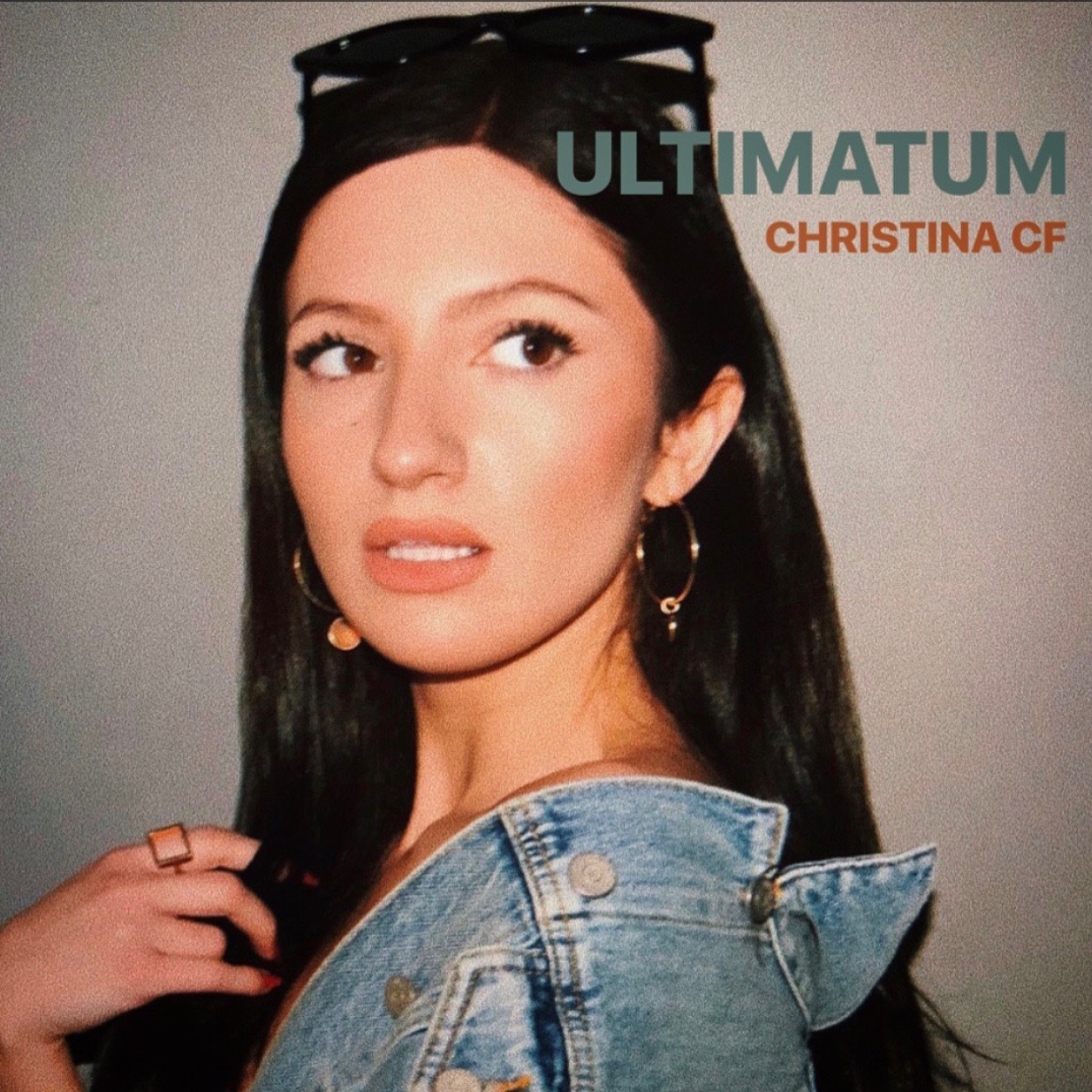 Growing up Christina would use her home computer to experiment, and to this day she still records songs on Logic from the mini studio she has set up in her room. "The chorus melody/lyric idea came to me almost instantly. Next were the verses," she says of "Ultimatum". It's this mix of dedication and being ready to jump on inspiration that injects her songs with a fresh bubbly sound. Even if what she creates starts off personal it soon takes on life of its own. "As a songwriter, I wasn't sure if I wanted to keep the song to myself for now and see if a pop-centric artist/singer wanted to take it on in the future. Over time, it became more clear to me that the song was my own, and I wanted to share it with more than just a close few."
One listen to "Ultimatum" and you'll understand—it's a slow-burning anthem for the power to make all your own decisions. So put your game face on, because it's time to take on the world with "Ultimatum" empowering every step.
—
Fun facts about Christina CF:
"I can do some pretty bang-on impersonations of singers like Gwen Stefani, Britney Spears, Shakira and Katy Perry, to name a few… as well as some famous actresses.
I'm an only child (surprise).
I'm a huge fan of cookie dough.
Larry David feeds my soul.
The Trailer Park Boys (earlier seasons) hold a special place in my heart.
My wardrobe is 80% black clothing."
—
Keep up with Christina CF: