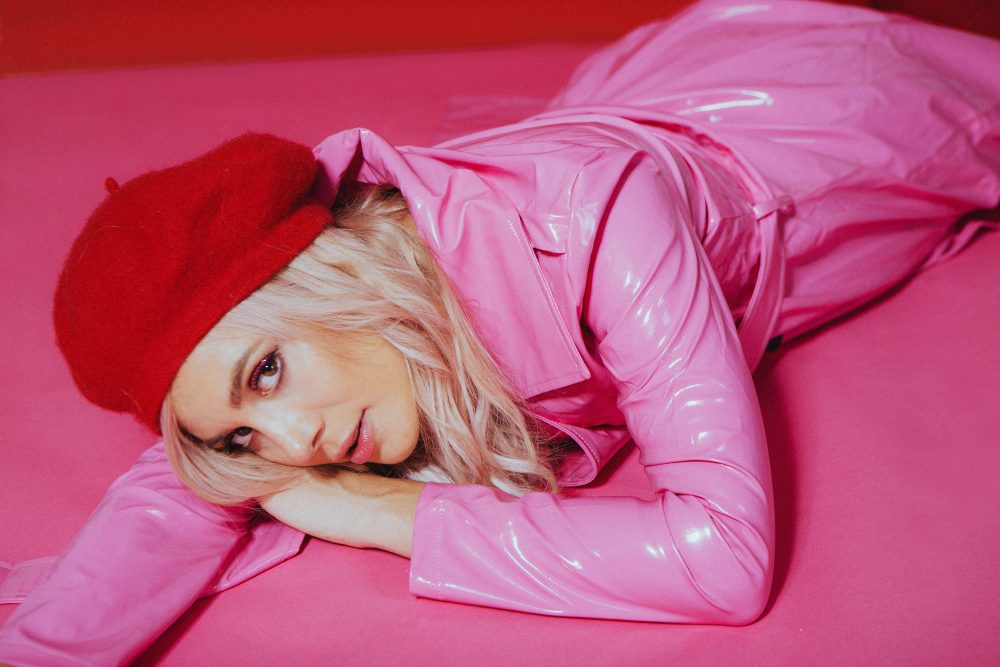 In spite of the title, y'all know idobi only plays music that doesn't suck. And today's Inbox Jukebox Presents is no exception: Pop songstress CAPPA is bringing the fire with her new track. "Sux" is for those times when you throw a peace sign at the world, put your shades on, and zone the F out with this tune in your ears.
"This song is about a recent breakup I went through. It's very honest and I didn't want to sugarcoat it," CAPPA says. The dancefloor beat is so electric you won't even feel the haters beyond your spotlight, "'cause everybody else sux". "It was a rough situation and I was really angry—but I wanted the song to show coming out on the other side of it. Even though it's a little bitter it takes an empowering stance."
"This song came together super easily. Sometimes it's a longer process but I had a lot of feelings at the time and knew what I wanted to write about. I really used this song as a form of closure from the situation and a way to turn the page from it."
CAPPA has been stealing hearts since 2015, when her debut single "Hush" soundtracked the likes of Victoria's Secret. Today, "Sux" is primed and ready to take the Nashville singer to new levels of obsession. With each synth-fueled rush you'll be pulled in and forget everything around you. "If you've been through a breakup you've probably been at a party and realized that a lot of the people there don't matter to you and the one person you want there, isn't. The song is talking about that moment."
It's physically impossible to stop this song from making its way into your brain—it sticks like bubblegum and pops way harder than the candy too. "Sux" is just what you need to stop thinking about the one who used to have your heart. You ain't got time for them now, you've gotta get out there and dance.
Fun Fact About "Sux":
"An interesting fact from this song is that it was written by me, another female cowriter and a female producer, so we really got to sit down with it and go into all of our feelings and past breakups and how they affected us. It was therapy."
—
Keep up with CAPPA:
Website | Facebook | Instagram | Twitter | Spotify | Soundcloud | YouTube