The penultimate episode of Game of Thrones ("The Bells") was certainly something, all right. And it's elicited some of the most annoying takes the internet has seen in a long time. Let's count them down!

~Here's your one & only SPOILER WARNING~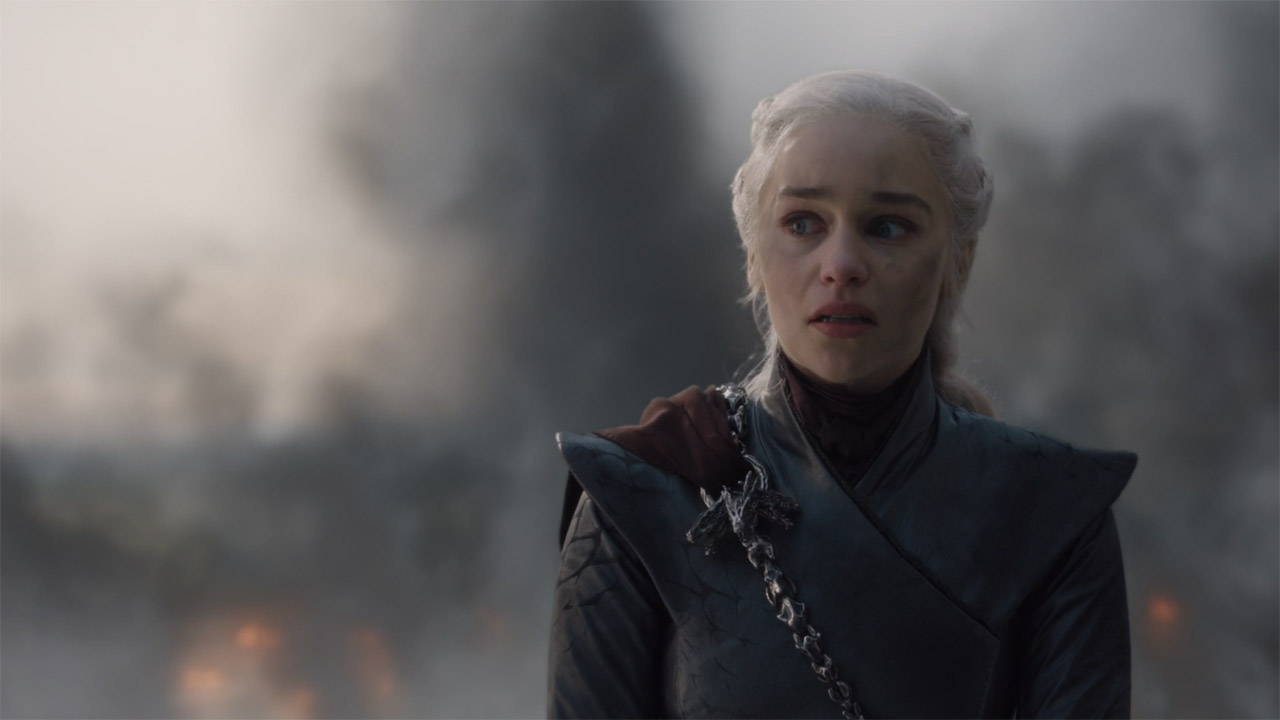 9. "Betrayal! Daenerys would never do that!"
Hey, moron, of course Daenerys (Emilia Clarke) would do that. She's spent her whole life murdering people and smiling, talking about burning cities to the ground, commanding armies of "freed" slaves, claiming she deserves the world based on nothing but her inheritance and some WMDs (so basically, Daenerys W. Bush). Even when she (mostly) lost her two claims to fame, she still wanted the throne, anyways! It was never about what was right, it was about her. Dany was always delusional. And that reminds me: I thought Americans weren't supposed to like hereditary monarchy???
8. "Can you believe these dummies?
They don't get that Daenerys was always gonna do this!"
Oh, you're real proud of yourself right now, aren't you, smarty? Well don't be. Everyone but a deeply ignorant few people in delusional white-savior-lady fandom knew, or at least could have guessed, where her character was going. I'll bet you said that to/about someone who knows these facts FULLY well—and you probably said it because you can't accept that so many people just thought her character's final turn was poorly written. You might feel like you have to "win the argument" that the episode was, in fact, good. But shut up. Everyone gets it. Maybe the writers did a crap job bringing Daenerys to the state they'd always had in mind, and wound up making a perfectly sensible outcome feel ridiculous in context. Maybe you enjoyed a bit of execution that other people thought sucked. It happens, moron. And no length of Twitter thread is going to "prove" someone's taste wrong. Also, for the record: Foreshadowing is not the same thing as character development.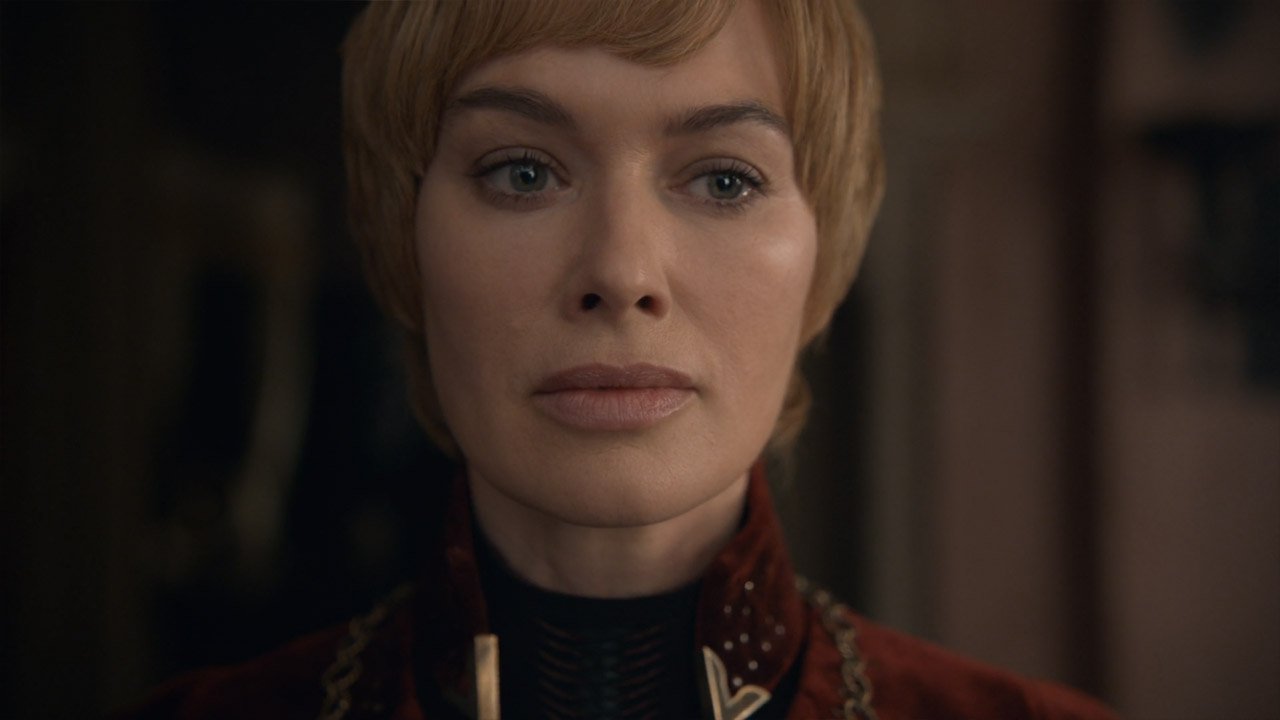 7. "Cersei didn't get the death she deserved!"
How often is it when Game of Thrones characters "get what they deserve"? Yeah, in recent seasons a few have—and a lot of the time I've (personally) found it annoying and not in spirit of how the story grabbed me to begin with. Did Ned (Sean Bean) get what viewers thought he deserved? Did Oberyn (Pedro Pascal)? Remember how Big Papa Lannister (Charles Dance) got kilt on a toilet? I didn't love every choice concerning Cersei (Lena Headey) in her last episode (arguably a lil too dumb), but I wish more characters on this show were getting deaths they didn't "deserve." This is some moronic fan entitlement shit. Life ain't about "deserve," not here and not in Westeros. I'm glad you don't write this show.
6. "The fans are whiny, terrible, and entitled, only want the show to go according to their head-canon, and are just mad now because the story made them feel something they didn't expect."
Yeah moron, this is an easy response to every critique—but does it occur to you that it's maybe too goddamn easy? There are morons who exist who somehow want a show (which has been good in large part because it's unpredictable) to go exactly according to their predictions, but obviously that's an absurd position to take. So you're also a moron if you've convinced yourself that anyone who doesn't like a particular development thinks that way. If something's this popular, a lot of people are gonna have feelings about it. Not every negative reaction is entitlement or demand for coddling.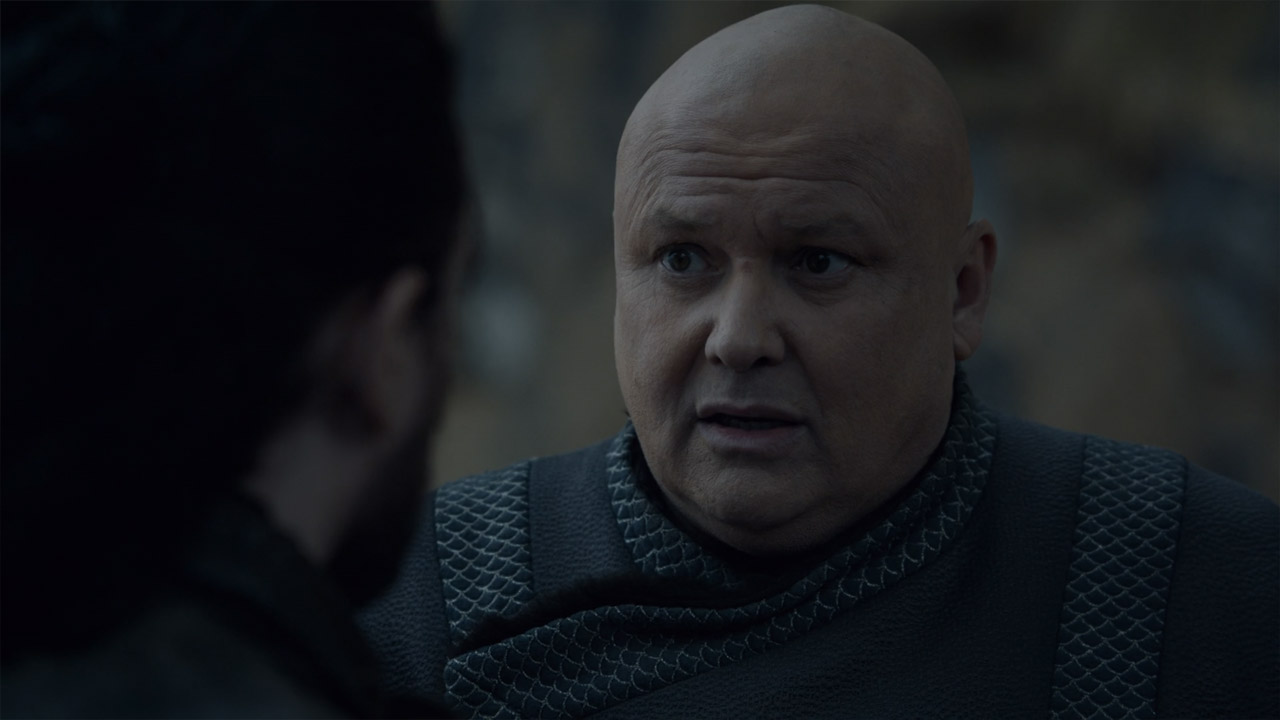 5. "Here's what should have happened: …"
[Optional: "Oh god you're totally right why aren't you writing the show???"]
Writing a handful of story-beat tweets is a lot easier than writing and filming an actual 8-season TV show, moron. And, for some of you out there laying down your perfected vision of this stuff, do you really only enjoy media where everything fits perfectly together the exact way you expect it to? If so I have no idea how you enjoy anything other than Blue's Clues (no hate on Blue). I definitely don't know how you made it through as much as a season of this show.
4. "You didn't like it? What, you have better ideas? You try writing a TV show!" …and other obnoxious outbursts.
Look, moron, criticizing art is a thing people do and always have done. Saying "let's see you do better!" is only proving how insecure you are, either as a creator, or worse yet as a fan who's somehow tied your self-worth to something you watch or read. Someone disliking your "thing" shouldn't make you feel personally attacked. Especially if you're just a fan. It's not about you.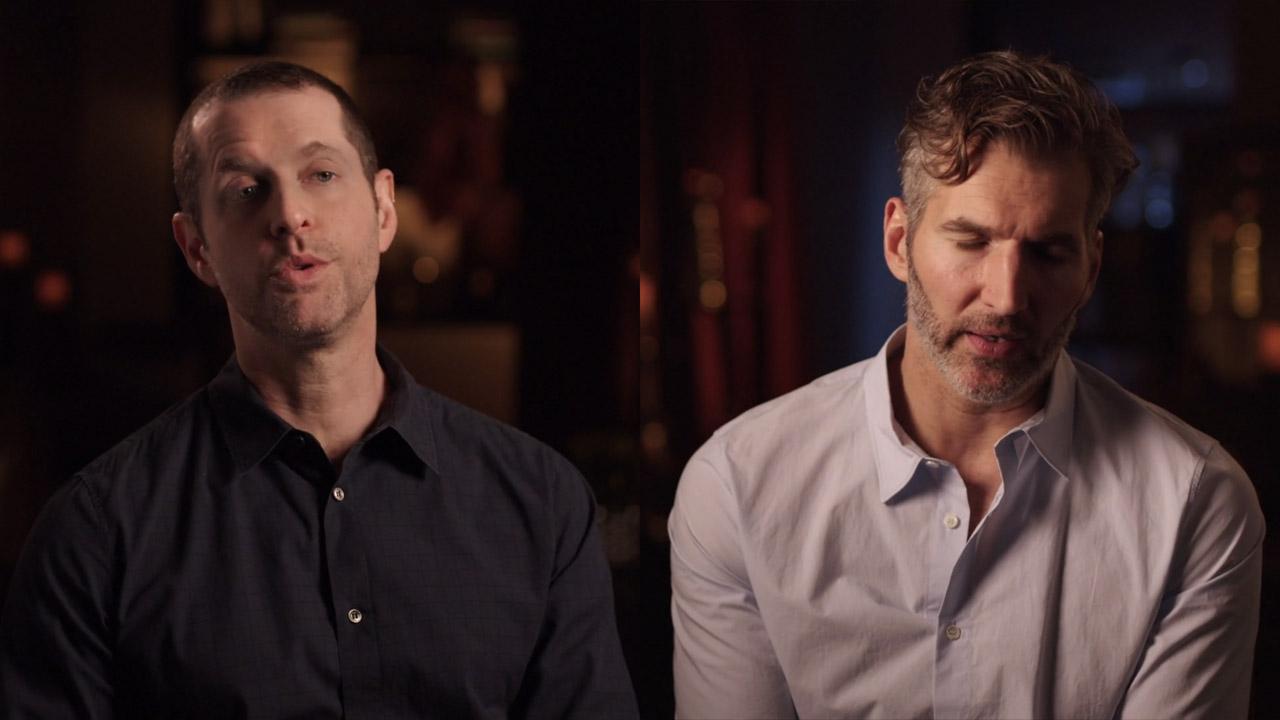 3. [Anything Benioff & Weiss say in those dumb after-episode features.]

Because nearly everything they say is dumb and/or obvious, and makes even their decent storytelling choices sound moronic in retrospect. Half the time when the show's creators Benioff & Weiss do stumble onto a somewhat intelligent or interesting comment, they're describing something they completely failed to communicate in the actual episode they're discussing. If there are two dudes you can count on for having idiotic takes on any episode of Game of Thrones, it's these goddamn guys.
2. "Benioff & Weiss are terrible and I wasted my life watching this show." And/or "George R.R. Martin would never write that crap!"
If you enjoyed all the other hours & hours' worth of this show Benioff & Weiss oversaw, you didn't waste all of it just because you don't think they're sticking the landing. They also made you happy enough to keep you hooked. They didn't just pop into existence as artistic decision-makers when you realized Martin's written material had run out. Are you angry that the rug's been pulled out from under you in terms of plot? Um, welcome to Game of Thrones. And if you've been hate-watching the show for seasons now (very possible), you know damn well you're a moron for continuing to waste your time on something you think sucks (which, hey, is a fair opinion). As far as GRRM goes, of course "his" ending could be better, because it doesn't exist yet. It could be anything! And he's had much longer to write one! A TV show can't take that kind of downtime. Now Martin has a worldwide focus group and indefinite time to help him come up with something better. So I'm sure you'll be proven "right" and will be absolutely insufferable when that happens.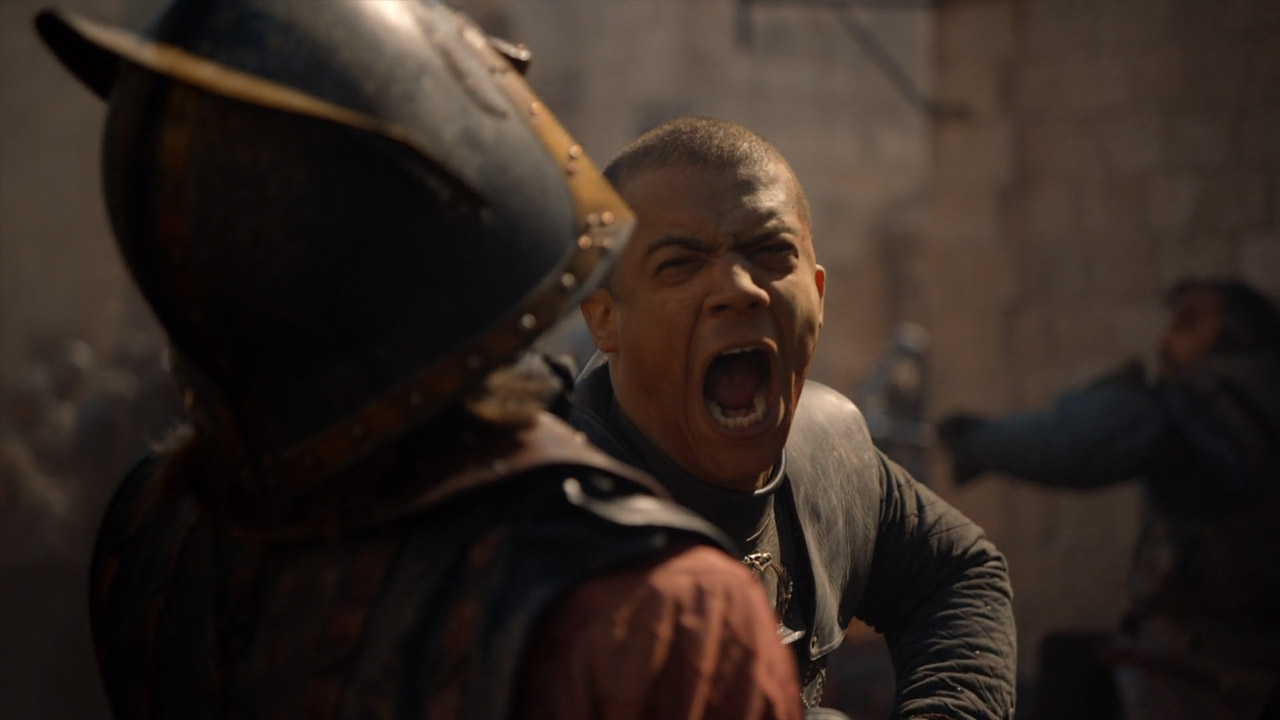 1. "Here is my 10-paragraph internet screed about how I'm objectively right and you're all wrong and stupid. I'll probably include a bunch of straw-man arguments for me to look smart by disproving even though I'm fully in control of both sides of this 'debate.'"
Oh dear god shut up. Only a full-on goddamn moron writes or cares that much about a dumb dragon sex TV show or the "discourse" around it on the internet. Get. A. Life.
Now…who else is excited to see all the wonderful takes the series finale will inspire?!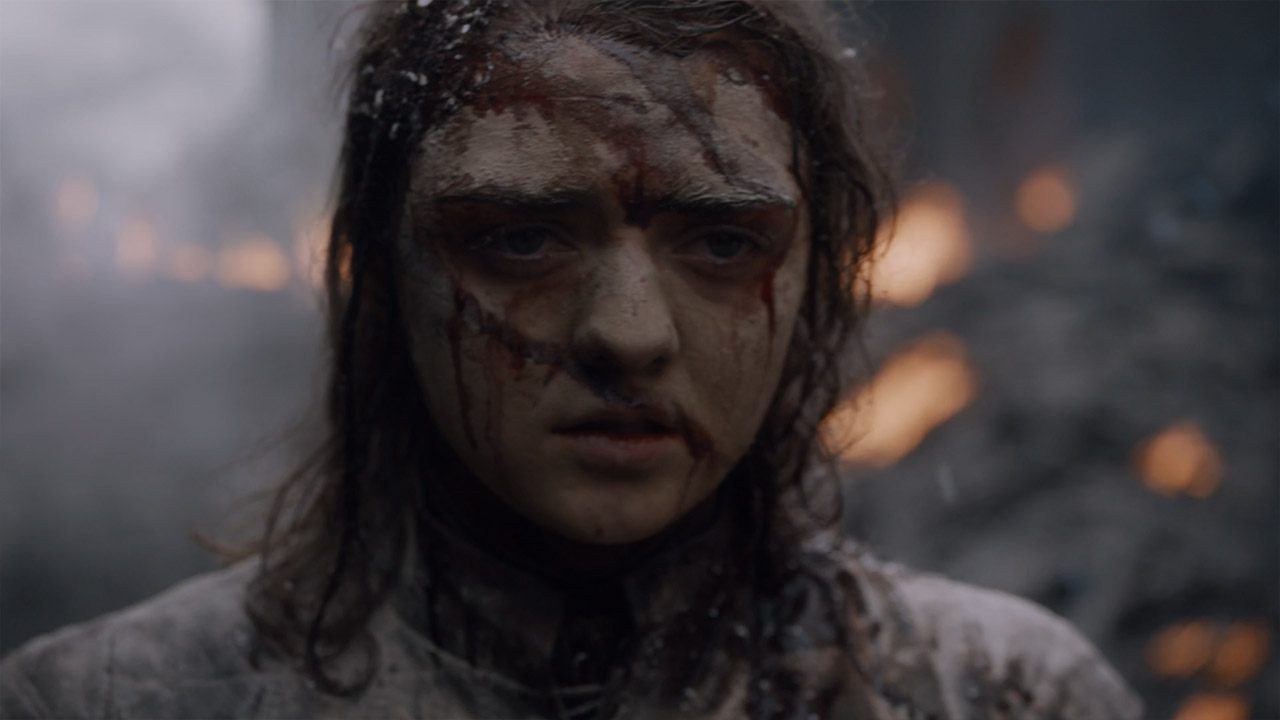 —
---
Andrew Carl is a writer and editor whose comics have won two Eisners, a Harvey, and an Ignatz, and lost even more awards. Originally from Washington, DC, Andrew now lives in San Francisco, which he can only afford thanks to his wife.