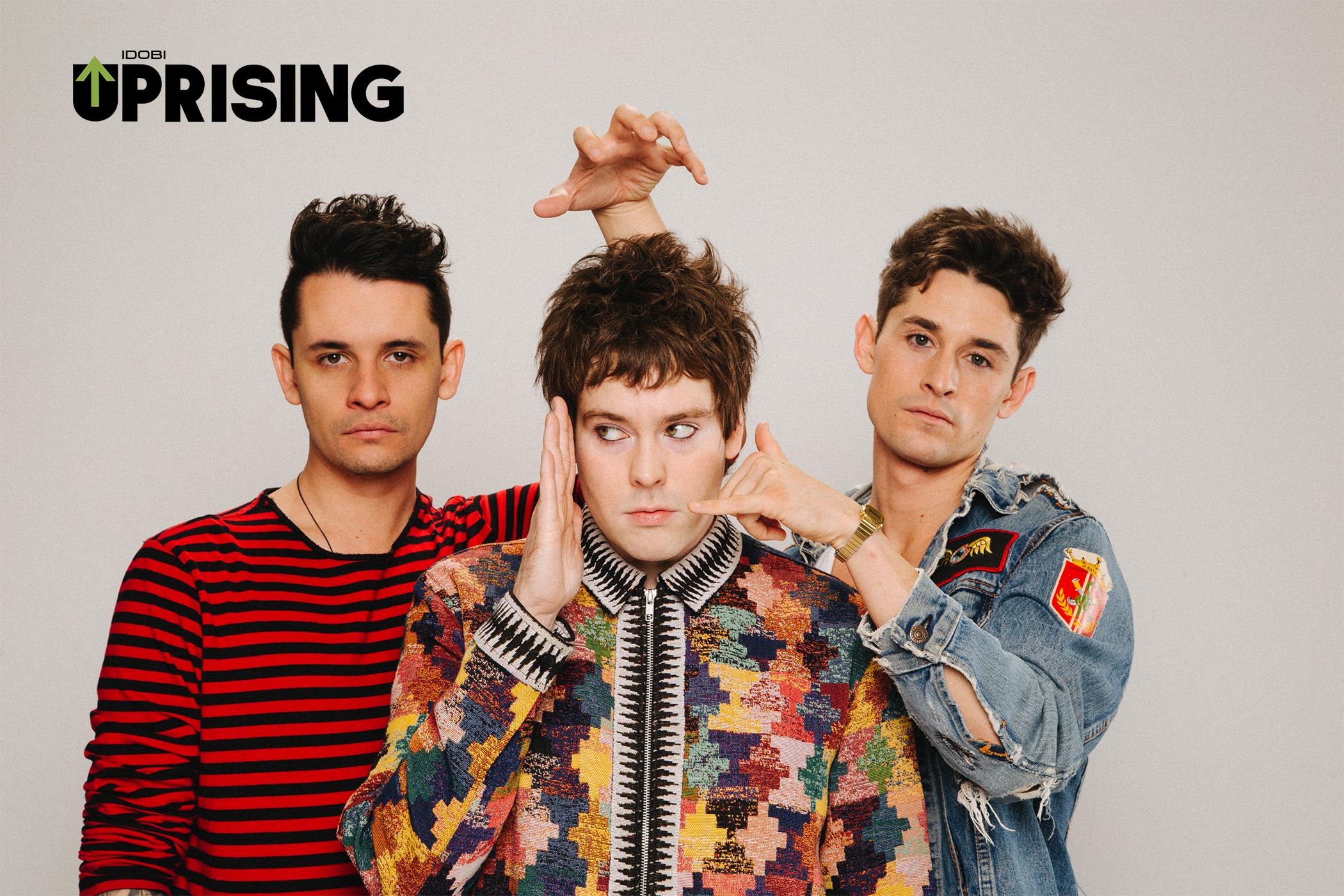 Fun fact about Twin XL:

"As a band we thrive in the studio, we became a band in the studio. The energy between us when we are creating music together is magical. We have only played a handful of one off shows so far but they have all been incredible and we can't wait to hit the road with The Mowgli's and Jukebox The Ghost this month!"
– Cameron Walker

Overview:
Hometown: Los Angeles
Formed: 2017
Genre: Indie pop/rock
Members: Cameron Walker (vocals), John Gomez (guitar), Stephen Gomez (bass)
Now playing on: idobi Radio
It's impossible to listen to Twin XL's debut EP without thinking: This band are going to be BIG. You can feel it in every fiber of How to Talk to Strangers. Maybe it's the irresistible hooks that power every chorus; maybe it's those basslines that move you; maybe it's the lyrics that sound like they came from the depths of your own brain.

Actually, it's a mix of all three: How to Talk to Strangers is a dreamy trip headed for the stars. The first single "Good" will make you feel exactly that—you'll even find yourself whistling along by the end of the chorus. It's an indie rock stomper for those summer days when all you wanna say is: "Nobody gonna kill my vibe". When this track first dropped into our Inbox Jukebox, we knew Twin XL were onto a winner and we wanted more.

Then "Sunglasses" came along with its tripped out magic designed to get you dancing…even when all you wanna do is stay home. And by the time "Friends" arrived, we were all in. Twin XL craft songs that perfectly balance wanting to make new memories with the introspective search for a deeper connection.

Anyone entrenched in the scene will know all three members—the Gomez brothers from The Summer Set, Walker from Nekokat—and Twin XL combines the best elements from their history to create a fresh indie pop sound. "We wrote these songs over the last two years are very excited to finally be able to share them with the world," Walker says. The time and care poured into this EP has paid off—How to Talk to Strangers packs the emotional punch of a full album in just seven songs.
"This EP touches on the full spectrum of emotion and we are very proud of what we have created," Walker continues. The exuberant highs and poignant lows of How to Talk to Strangers are compelling. Just wait until you hear "Don't Wake Me, I'm Still Dreaming": You'll be powerless to resist getting swept up in the feeling. It's that kind of pull that makes Twin XL an instant Uprising artist—so sit back, hit play, and enjoy the ride 'cause this band are headed to the top.

—

What the idobi Team
Has to Say About Twin XL:

"Been listening to projects Cameron, John and Stephen have been a part of for years and I'm so stoked to see them releasing music together. How To Talk To Strangers is incredible and their live show is AWESOME!"
– Fish, host of Gone Fishkin
"["Friends"] is irresistible electro-pop, interlaced with vocals that are one step below falsetto, and fueled by a ricocheting drum and snare. The combination is a surefire lift off and a guarantee you'll keep pressing play."
– Sherin Nicole, "Friends" feature on Inbox Jukebox, 2/1/19
"Twin XL may not be a supergroup by standard definition but the collaborative effort, between former The Summer Set members and industry-vet Cameron Walker, sure sounds like one with their debut EP How to Talk to Strangers. The trio has collective credits that include Set It Off, All Time Low, and The Ready Set, and nothing is off the table when it comes to their indie-pop shimmer and shine. "Good" is a beautiful Portugal. The Man x Passion Pit hybrid, while standout "Friends" has airy melodies that give the band an identity of their own."
– Joe DeAndrea, Fresh Pressed, 3/1/19
—
Keep up with Twin XL:
Instagram | Twitter | Cameron | John | Stephen