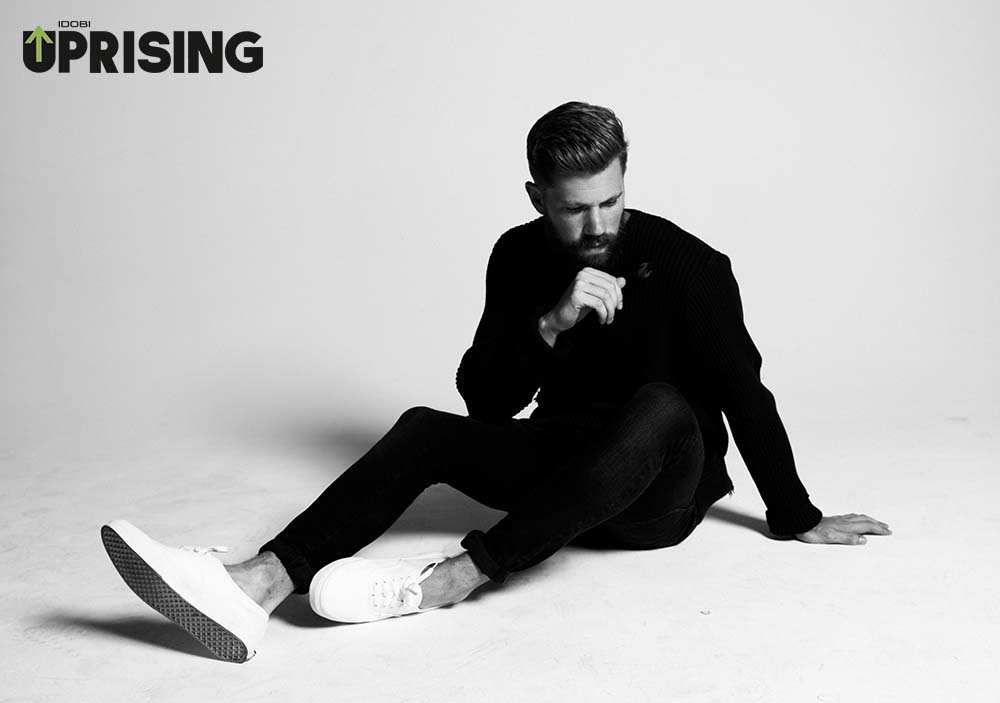 Fun fact:
"The word 'MOKITA,' which derives from a language called Kivila, known to be spoken in Papua New Guinea, translates loosely as 'the truth we all know but agree not to talk about.'"
Mokita on recording:
"It's a really cool feeling to watch a record you made in your bedroom react with your fans. I am first and foremost a songwriter and musician, and so that's what I wanted to really focus on."
Overview:
Hometown: Nashville
Formed: 2016
Genre: Indie pop/dance
Do you remember the first time you fell in love? When you first felt your heart stutter as you were swept away by a rush of emotions like a sudden drop on a rollercoaster. This is what Mokita is about to do to you. The DJ/producer blends smooth indie pop with dance-infused beats to create date night soundtracks. You'll remember exactly where you were when you hit play for the first time. We do—Mokita first came into our lives via the Inbox Jukebox, where "Love Alone" had us enthralled and racing to find out more. The push and pull of the synths are a thrill; Mokita's smooth vocals are a sonic daydream.
From "Love Alone" we moved onto "When I See You" which is when we knew Mokita was truly something special. The track shows off the beauty of simplicity: The rhythm washes over you like the tide while the twinkling piano lifts you sky-high. "I think a lot of producers, when they first start, try to do much; they try and add a bunch of different sounds, and things often get to busy and complex," Mokita explains of his new material. "I really wanted to make this new material really simple at the core of the production, and am really proud of how they turned out."
If the name sounds familiar, that's because he's been making tunes you've heard on playlists from dancefloors to running mixes—his 2016 single with CADE, "Monopoly", blew up with over 10 million streams. He then made his name in the remix world with his take on tracks for artists like Cheat Codes, Armin Van Buuren, and Betty Who, to name a few. Yeah, you're starting to get it now. This artist is a triple threat: as a producer, a songwriter, and musician Mokita gets to create new worlds with his own music and play in the universes of others'. That's best realized with his song "Goodbye", a reimagining of Third Eye Blind's "Semi Charmed Life" featuring pop vocalist Maty Noyes. It transforms a song everyone knows into a song you could never forget; an upbeat rock karaoke favorite into an ethereal experience. He turns music into a tangible feeling. "It's so easy to get wrapped up in sounds and tones and drum samples, etc. but at the end of the day I really wanted the songs to speak for themselves," he says, and we're going to second that sentiment because with every song we ask ourselves, where has Mokita been all our lives? We couldn't wait any longer to feature him as an Uprising artist—he's headed for the stars.
"We don't know how we missed out on Mokita but we're all ears now. "Love Alone" is dreamy and vulnerable like the soundtrack to a confession of love. Imagine giving your heart to the person you can't live without while atmospheric indie-pop makes your emotions swell—you're excited and scared and your heartbeat is a stuttering drum kick. With music like this, we're not alone in falling in love with Mokita…'not this time.'"
– Inbox Jukebox
"Mokita is the perfect blend of heartthrob pop and addictive EDM."
– Emillie Marvel, idobi programming assistant
"If you're in one of the countries experiencing a heatwave right now, Mokita is just what you need to chill. 'Love Alone' is the mellow summer jam you need to spin the next time you're hanging out poolside or sipping drinks on the patio."
– Sam Devotta, idobi book review editor/writer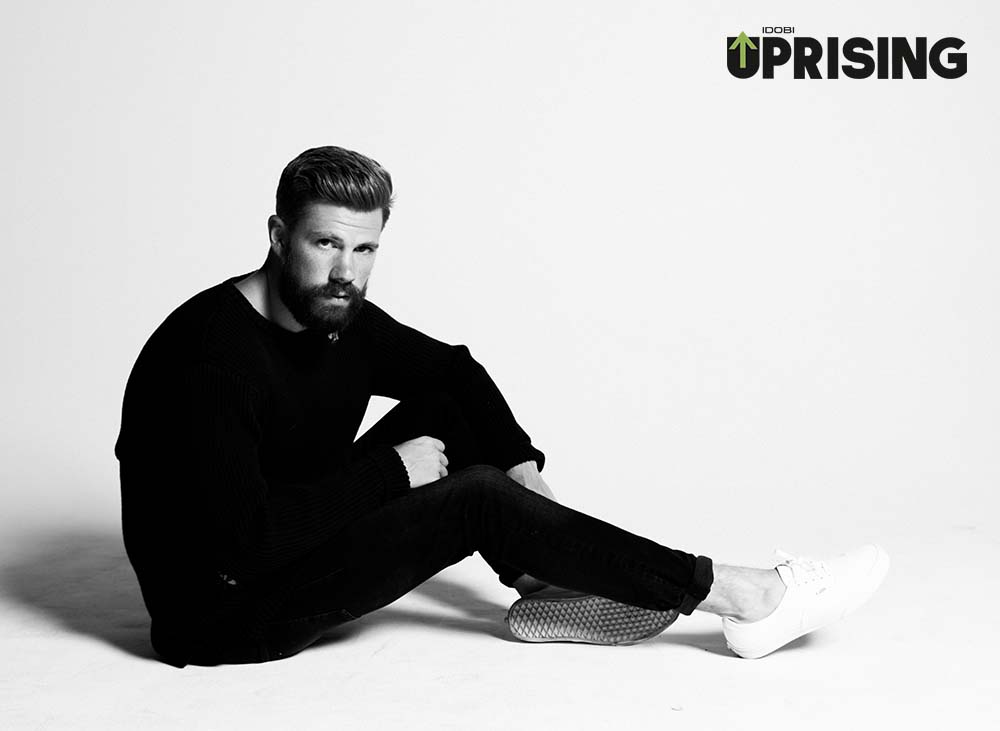 From Mokita:
"Over these last few months I've basically locked myself in my home studio working on all this new material. I really was trying to find a sound with these latest releases that I felt like really encompassed what I'm trying to do with my artist project. I started taking classical piano when I was 5 and ended up taking lessons for close to 12 years. These last two songs, 'When I See You' and 'Love Alone' are both super piano heavy songs, which I feel like has become a huge theme in my production. I think a lot of producers, when they first start, try to do much; they try and add a bunch of different sounds, and things often get to busy and complex. I really wanted to make this new material really simple at the core of the production, and am really proud of how they turned out. It's a really cool feeling to watch a record you made in your bedroom react with your fans. I am first and foremost a songwriter and musician, and so that's what I wanted to really focus on. It's so easy to get wrapped up in sounds and tones and drum samples, etc. but at the end of the day I really wanted the songs to speak for themselves."

HEAR MOKITA IN ROTATION ON IDOBI ANTHM NOW
—