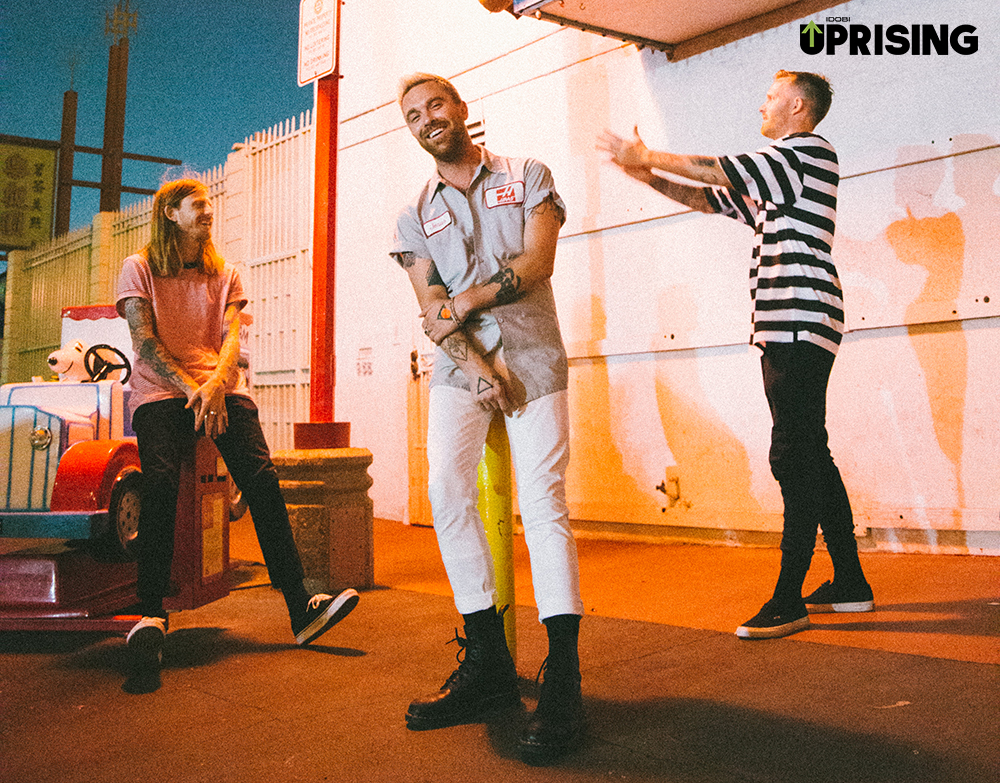 Photo: Carter Howe
Fun fact:
"Hmm, fun fact about Half The Animal, during the recording of our new single 'Magic' we all had Mexican food before and we couldn't stop farting the whole
entire time but uh the song came out and we're really happy with it and we hope
you are too." 
Overview:
Hometown: Los Angeles
Formed: 2016
Genre: Indie pop
Members: Chase Johnson (vocals), Nick Gross (drums), Dan Graham (guitar),
Max Benson (bass)
Do you believe in magic? We sure do thanks to Half The Animal—ever since we hit play on their seductive indie-pop we've been completely under their spell. They first hit us with a trifecta of tunes, via the Inbox Jukebox, and first track "Too Late" hooked us in minutes. Each synth is a pure rush of adrenaline; by the time the chorus hits you'll be ready to run headlong to their next live show. They went into the studio with Captain Cuts to record and the winning combination made a monster hit.
Then came "Bad Bad Love" which will slow you down just enough to get you dancing. It's a sonic whirlwind romance—the kind that ain't good but it feels so right in the moment. Half The Animal's Chase Johnson and Nick Gross have been making music together since high school and they've perfected their ability to create hooks most top 40 artists would kill for. By the time we got to "Babylon" we were ready to declare our newfound love. The track is destined for stadiums, it explodes out of the speakers with a sound and feeling that simply can't be held back.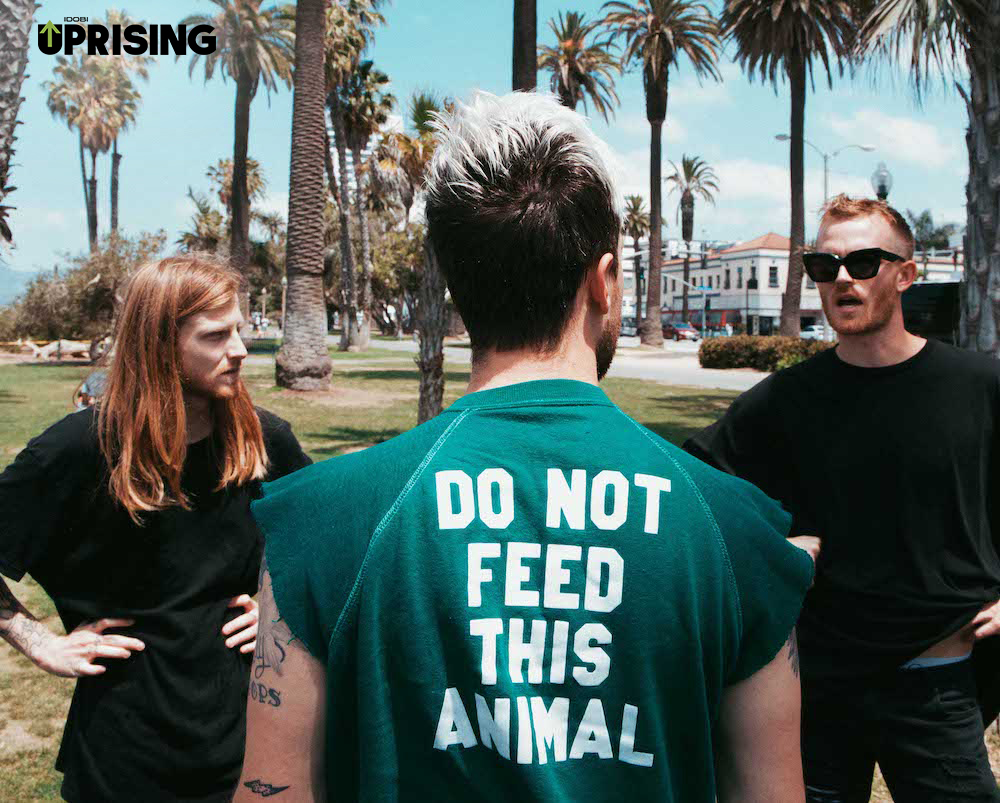 It's no surprise their latest single "Magic" has them headed for the stars—how could your heart not skip a beat when listening to this indie pop daydream? "'Magic' is the eternal happiness…that one universal thing we all search throughout our lives to find," the band says of their latest single. It's impossible not to be moved by this song; it's pure magnetism set to a weird and wonderful beat. "It's much more than the lyrics in the verse and more about the feeling."
Half The Animal creates music you feel in your soul and with every new track they're soundtracking new emotions—that's why they're our new Uprising band. They're off to a flying start and aren't stopping any time soon—so you'd better watch out for 'em now. The band says: "We couldn't be more excited to share our new music with everyone out there!"
—
"Half The Animal recently landed in our inbox and we're all: Where you been, boys? 'Too Late' will get you stoked, pumped, amped, geeked and any other word you can think of for happily bopping around the room. This song is all about tripping the light fantastic—rushing headlong into the biggest choices of your life with no brake lights in sight. And that's just the gateway track, after 'Too Late' press play on the synthed up delights of 'Bad Bad Love'. It's a helluva trick to make a bad romance sound this good (it's not a pun to say we're gaga for it). Don't forget about 'Babylon', this might've been the first step to Half The Animal's rise but they took off running. This track is cinematic, like the climax of a fantastic action movie. Think 'We Don't Need Another Hero' from Mad Max with an indie pop swing and you've got the vibe. Driving drum beats, plaintive vocals, and a children's choir all add to the urgency of their biggest track and we can't wait to hear what Half The Animal has on deck next."
– Inbox Jukebox
"When you think about it, finding a song that immediately brings you joy within the first few seconds is a type of magic. Which is why we're loving Half The Animal's new single, aptly titled 'Magic'."
– idobi.com Presents
—
Follow Half The Animal:
Instagram | Twitter | Spotify | Soundcloud | Facebook