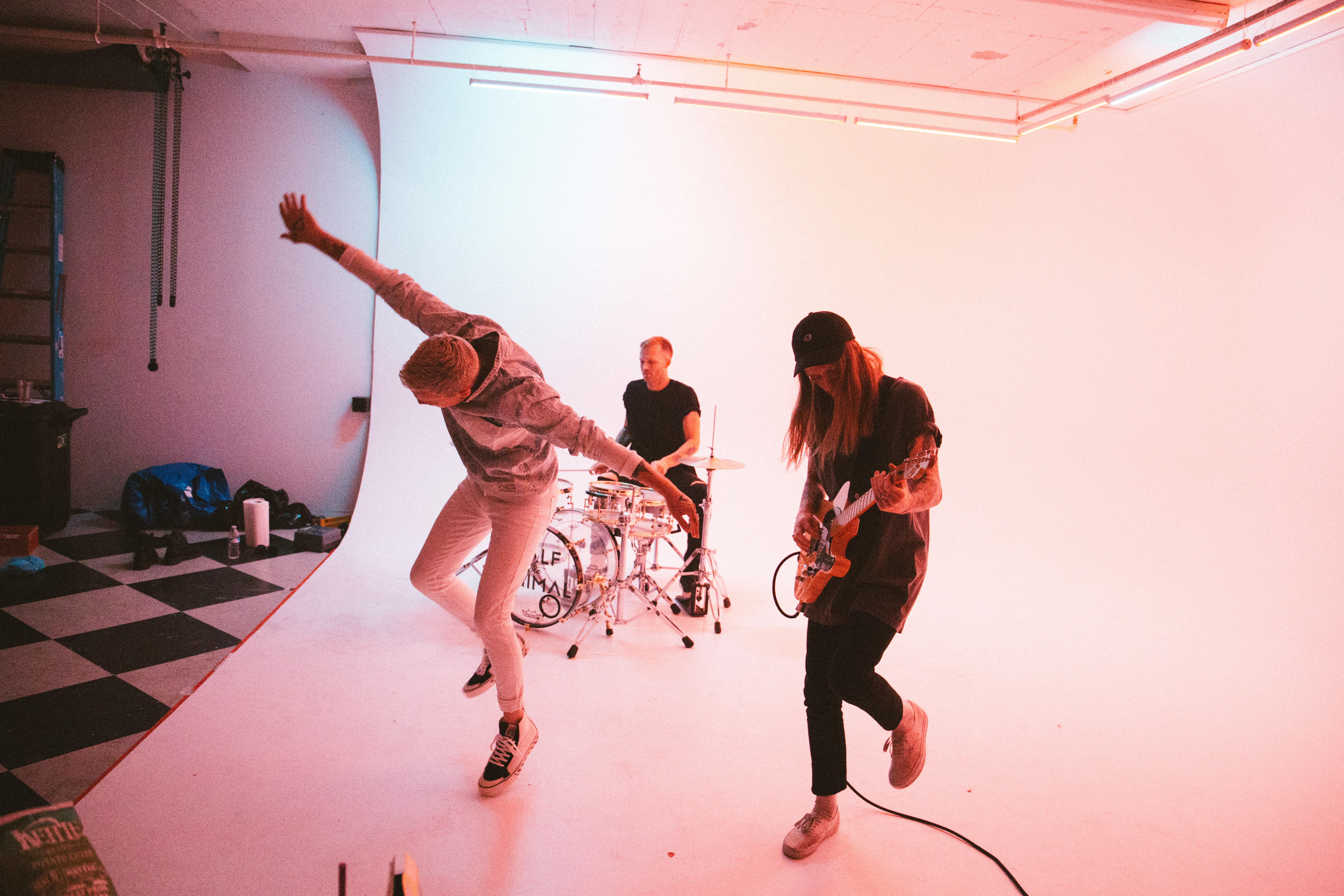 Credit: Carter Howe.
When you think about it, finding a song that immediately brings you joy within the first few seconds is a type of magic. Which is why we're loving Half the Animal's new single, aptly titled "Magic".
According to vocalist Chase Johnson, that's exactly the type of reaction they were hoping for. "'Magic' is our representation of finding happiness…sometimes it can be finding your first love, or finding true love, or just finding pure joy and happiness in something."
"The best part about writing music is having people connect with it."
Inspired by everyone from The Beatles to Foster the People, Half the Animal is making waves with a poppy sound amplified by a slick beat and sharp lyrics and "Magic" is no exception. "As a whole, we really just want to have people connect with our music," says Johnson. "The best part about writing music is having people connect with it, and sometimes it's in their own way." They've been getting fantastic responses from audiences around the world as they tour with bands like Smallpools and Lovelytheband. According to drummer Nick Gross, "Every night on tour, the audience would be singing the hook louder than us by the last chorus – that's how we knew it hit on something special."
Since we've been listening to this track on repeat all morning, we can guarantee that it is definitely something special. Check out the lyric video below.
Fun fact about Half the Animal:
The band's preferred method of transportation on tour is by Bird (a company that provides public scooters).
Keep up with Half the Animal:
Official Website | YouTube | Instagram | Twitter | Facebook