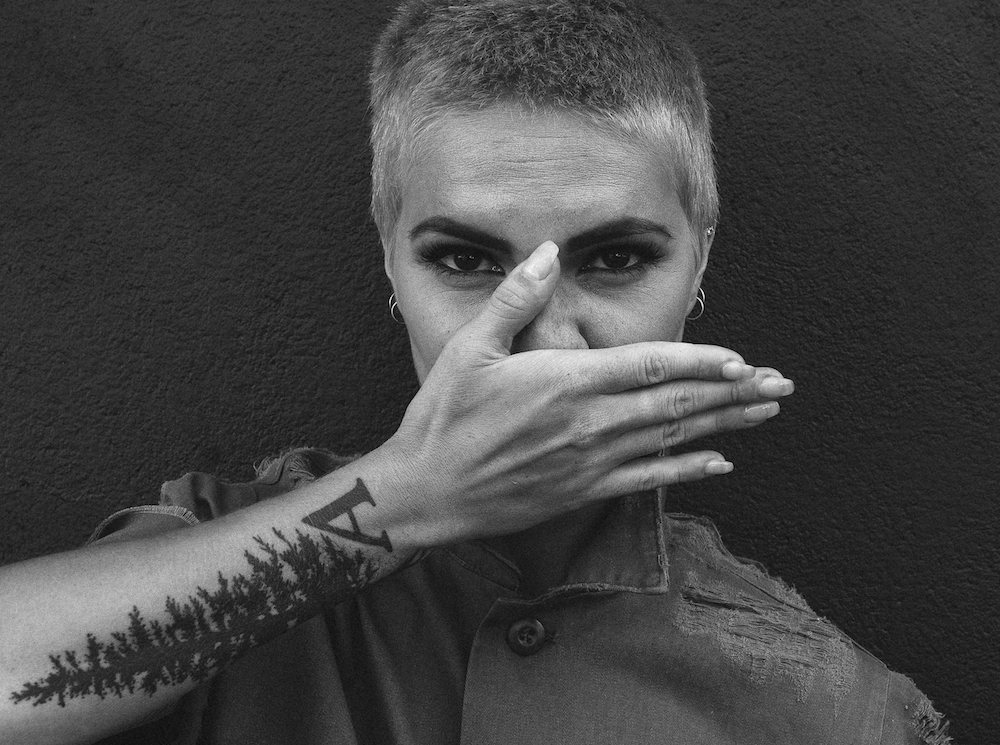 It's not just the far eastern time zone that puts Hill way ahead. The minute you talk to the experimental soul pop artist you get an immediate sense of poise. It's early evening in Bangkok when I call Hill—aka Canadian singer-songwriter Brenna MacQuarrie—and she is chilling after shooting a last minute video. "The pool at this hotel is fucking insane. It's the most beautiful pool I've ever seen. It's a big infinity pool right on the edge." She woke up and decided at 6:30 am that day to shoot an extra music video on the spot, because when you're in a place as beautiful as Thailand and the light is perfect you've got to take that chance.
"In my opinion that's the best way to work, is to already have the next thing at least partially in the bank before you release the one that's at your fingertips," she explains. Her EP Give it a Rest has just dropped and while she's enjoying the reaction from fans she's already got a new EP recorded and is jumping on opportunities as they come. "In the process of making [Give it a Rest] so much changed," Hill says. Not one to dwell on what's already in the past, "I'm onto the next wave now." Creating constantly isn't just something she's good at, it's part of her very being. "I average at least a song a week," she drops in casually, as if she's not just admitted a skill most other artists would die for. Hill splits time between her own songs, playing in clubs and performing with other musicians, and writing for different artists. "Sometimes I go into it just like let's find a synth patch that I'm inspired by and I'll just off the cuff…[pull out] whatever it sounds like I'm talking about," she gestures with her hands, pinching the air to really paint the picture of her writing process, "because often when I start writing it's kind of gibberish and it's just finding the melodies and finding the rhythms."
"It's getting infinitely weirder every time I make a song, which I'm super stoked about."
Making music involves being as weird as possible because that's how she's found her true self. "I consider myself a weird person. We're all weird in our own way," she acknowledges, "I like that the personality is starting to come through in the sense that I'm not holding back or try to sound like anything else now. I'm trying to find the most raw version of what I sound like." Hill's sure of her style and ability to experiment and she knows where she's taking it next. "Well it's gonna get a lot fucking weirder in the next EP!" she laughs. There's a noticeable trajectory from Give it a Rest to her latest work that she promises we'll understand…we'll just have to wait and hear. Hill lights up talking about her new music, "It's getting infinitely weirder every time I make a song, which I'm super stoked about." The more she creates the more she becomes herself and that's exciting. Because the more "her" it gets the less it feels like anyone else. "I want it to sound different than anything I've ever heard."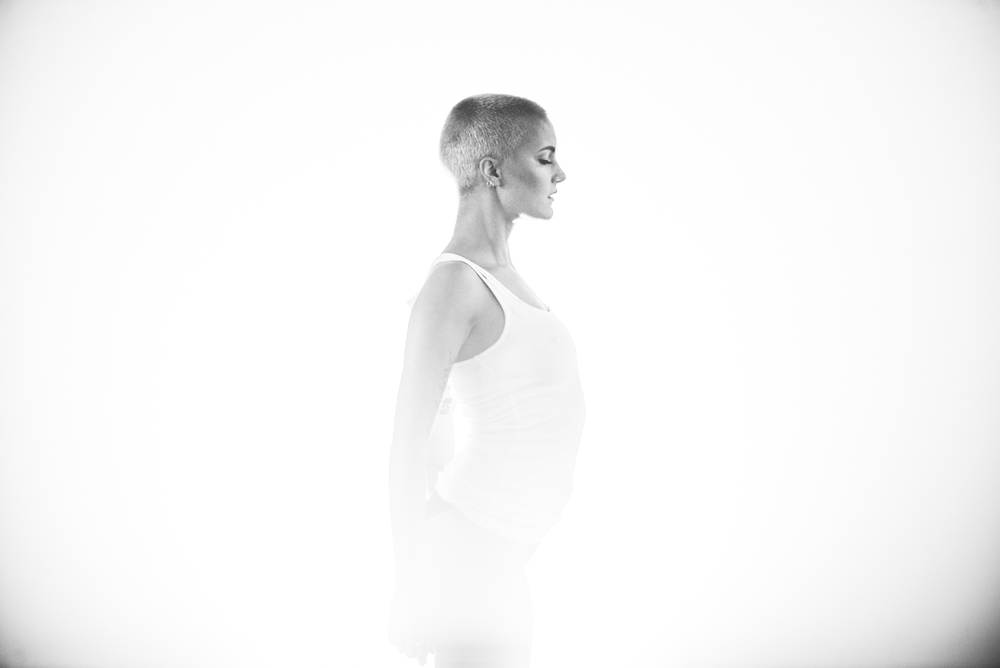 It's a lofty goal but Hill's never been one to shy away from a challenge. It's essential to stand out. "Oh my god there's soooo much music. Everybody and their dog is making albums," she says rolling her eyes. She's not playing into that. Give it a Rest definitely stands out from the crowd with a "fuck you" attitude because Hill's not trying to fit in—she's going to wear her emotions, her thoughts, her hopes and fears like a badge of honour. That's what initially drew me into Give it a Rest; it felt different (no holds barred) and I had to know more. When Hill says, "My goal is to make something that encourages people to think about it or ask questions," that doesn't just go for the beats and melodies but for the lyrics too. "I think it's really important to be that honest or to just find new interesting ways of saying things or to find feelings that haven't been written about."
"I think it's really important to be that honest or to just find new interesting ways of saying things or to find feelings that haven't been written about."
From her assured outlook it's easy to tell music has always come naturally to Hill. It was a part of her life even before she realised where it would take her. "I considered stopping many many times especially after graduating from high school," she admits, but the urge to create kept drawing her back in. She picked up songs and instruments easily as a kid and consumed every genre growing up, from heavy metal to hip hop. "Certainly what I'm making now, I didn't plan to make it," she muses—it's simply where her sound ended up once she started listening to herself. Her approach towards her work is practical, whether the songs she's creating come from her own experience or others'. That's not to say you can't find your own meaning in them—which is the advice she hopes other artists learn. The same goes for her fans; she enjoys watching them discover her in different ways. "I want people to connect with it in the way that makes sense for them," she says. Art may begin as something personal to the creator but to others it can take on completely different meanings and sometimes the beauty lies in not knowing its initial purpose. Each interpretation is true in its own way. "People write horoscopes, right? And everybody reads their horoscope and they can apply those things to their lives whether or not it's true. Y'know? I like that about songs too." Hearing how she breaks down the complicated creative process into seemingly achievable parts it's easy to see why she's able to turn her dreams into a career which is something a lot of artists struggle with.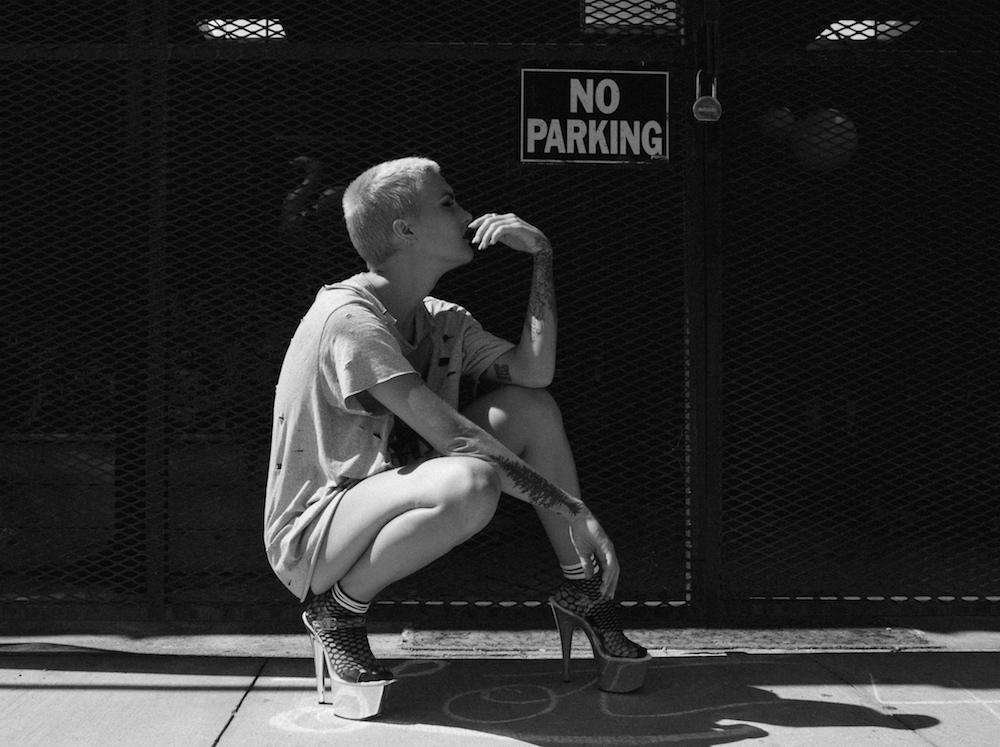 They say entertainment is full of egos but Hill isn't one of them. Instead she's learned how to get the job done and make sure everyone's satisfied with the end product. "I think the most difficult thing as an artist is learning how to work effectively with other artists," she says after pausing to consider her words carefully. "Often there are really strong opinions in the room and I think there's a real art to learning when to stand your ground, and stand up for your idea, and when to back down." It's a striking lesson whether you work in the industry or not. Making sure you find a balance in collaboration is a challenge many of us face, and it's advice like this that further cements Hill as one of the true professionals. "Lots of artists have hang-ups or insecurities or ways that they expect to go and sound, and to try and manoeuvre your way around that. And I have those too, I have those same hang-ups. So finding a way to work around those things when you're collaborating with other creatives is the most important thing that I've learned and the hardest thing."
"It's not hard to make content. It just takes a long time to make content that is really powerful or honest."
Come for the music, stay for the advice. Hill is the kind of person you need to listen to—in every way possible. She seems to have it all figured out. Even those goals she hasn't reached yet, she knows she'll get there. It's altogether reassuring, uplifting, and inspiring to meet someone so driven. When I ask how she does it she laughs. "It's not hard to make content. It just takes a long time to make content that is really powerful or honest. It takes lots of years to find your sound but once you've found your sound, you can dial that in in a day and make something amazing in 24 hours. It's just all the work of getting to that point." Hill's someone we could all learn from: If you stay true to who you are and never lose sight of your goals you can do anything. One conversation with her and you'll believe. Her enthusiasm to see what that means next is infectious. "Stay tuned because I'm not stopping. I'm definitely not stopping. And that's very exciting for me."