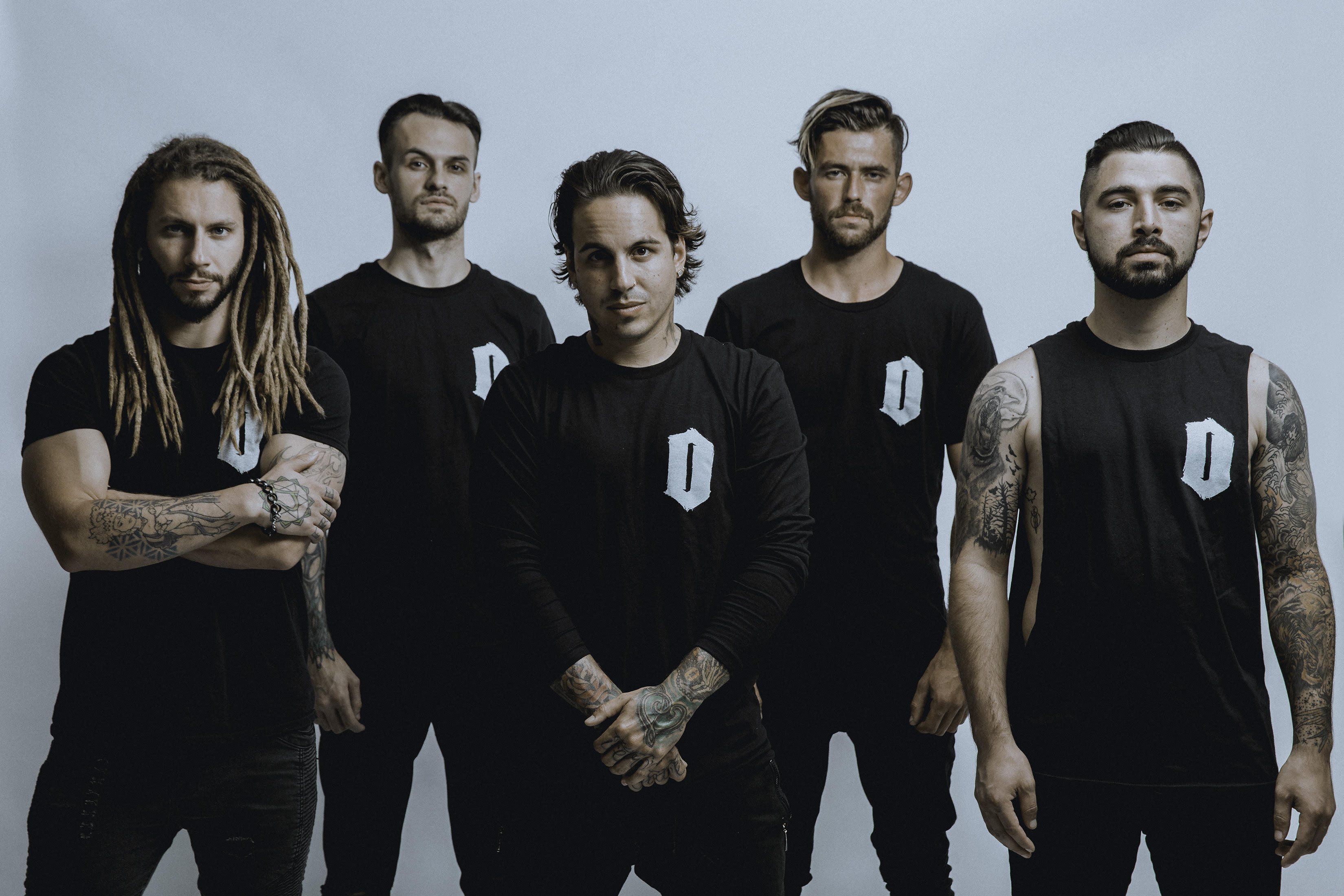 Following your dreams isn't always easy, but it's the most fulfilling route you can take and our video premiere today is set to renew your resolve. Rochester metal outfit Ovtlier have some words of wisdom wrapped up in an intense heavy-hitting track with "Broken Bones". Taken from their new EP, What Doesn't Kill You, "Broken Bones" is about the journey to achieving your goals—and that journey is fueled by a powerful beat and sky-high riffs. Vocalist Joey Arena says of the song:
"'Broken Bones' is about respecting the journey while pursuing a dream. Taking pride in your accomplishments and respecting the struggles. Living my life and not for anybody else. Keeping any hate and negativity in the past and progressing in a quest. A song that states, 'I'm not going anywhere' no matter what stones anyone may throw. After many hours of writing and scrapping material, 'Broken Bones' was the first track we decided will make the cut for the record."
You can see the band living out their dream in the "Broken Bones" video—and man, it looks worth every second of hard work they've put in. Shot on their recent tour with Ice Nine Kills, The Plot in You, Dayseeker and Carousel Kings, the video gives you a taste of how insane their live show gets. Hit play below to jump right into Ovtlier's set, which will leave you ready to experience the real thing in person. Lucky for you, they're playing a hometown show in Rochester, NY with ICP, Attila and Sylar at Funk N' Waffles this March 1st.
Listen out for Ovtlier's "Broken Bones" in rotation now on idobi Howl!