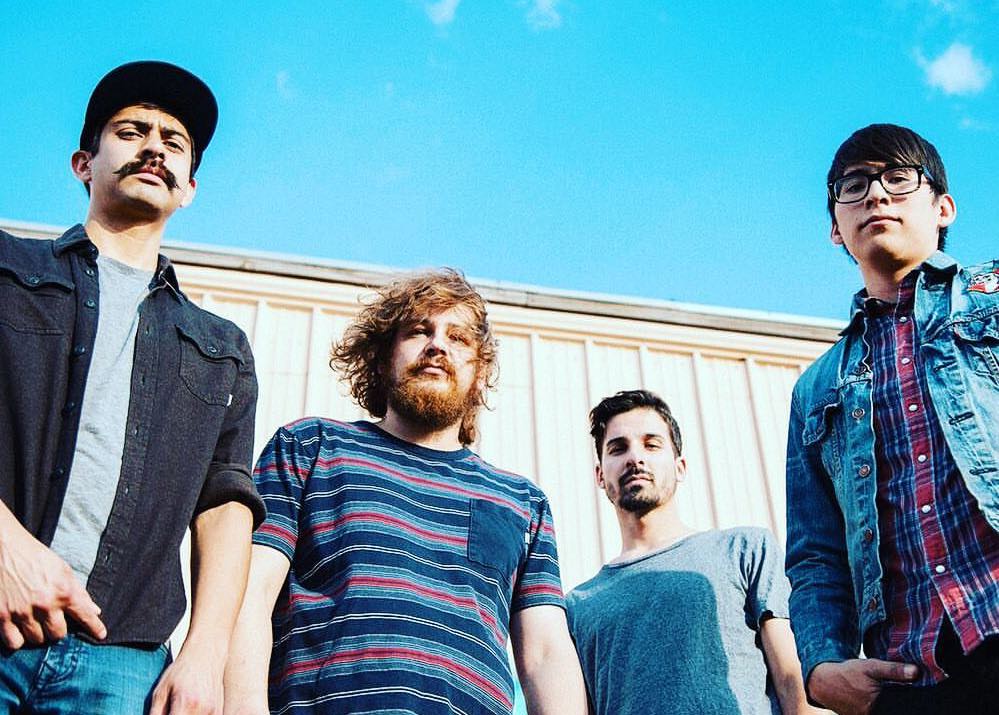 Put on your shades and turn up the volume, because summer is being ushered in by the chilled out sounds of Great Shapes. Tomorrow the indie pop rockers are set to unleash their new album Somewhere In Between into the world, and we don't wanna make you wait any longer for a taste of the record. That's why we're bringing you the exclusive premiere of the irresistibly gorgeous "Stone Ring", which tells the tale of love and commitment, and all the tangled webs that get woven in relationships. Every part of this track is enthralling—even the meaning behind the name of it, as explained by guitarist and vocalist Neil Henry:
"The song started with the working title of 'Stone Ring' and that was based on a stone wedding band and what it would mean to give that. Stone Ring is the concept of a perfect circle of love involving elements that are imperfect, like all (real) relationships . Its a story about an antagonist who is scared to jump in, while the protagonist is neck deep in love. They're waiting for commitment, waiting for companionship, waiting for real love."
With melodic hooks that are best listened to while driving with the top down, the Texas quartet deliver a refreshing sound that sets the tone of the album. If you like what you hear, you can pick up Somewhere In Between tomorrow—check out what drummer Evan Tremper has to say about the upcoming release, and hit play to get a preview with "Stone Ring"!
"The title of the album is based off of a lyric from our song Dream Catcher. "I close my eyes, now I'm catching zzz's, this is where I'm supposed to be. And I won't go back to reality, but I can meet you somewhere in between." While working on the album we lost a member, had to move out of the studio space we were using, several of us were changing jobs and everyone seemed to be in an "in between" phase. After kicking album titles around, "Somewhere In Between" came up and we found the phrase plaguing us. There was a day we were on tour and we caught one of the members on the phone saying "we're somewhere in between" describing which ever city were driving to that day and we all kind of looked at each other and laughed. After that we just stopped brainstorming and left it at "Somewhere In Between".