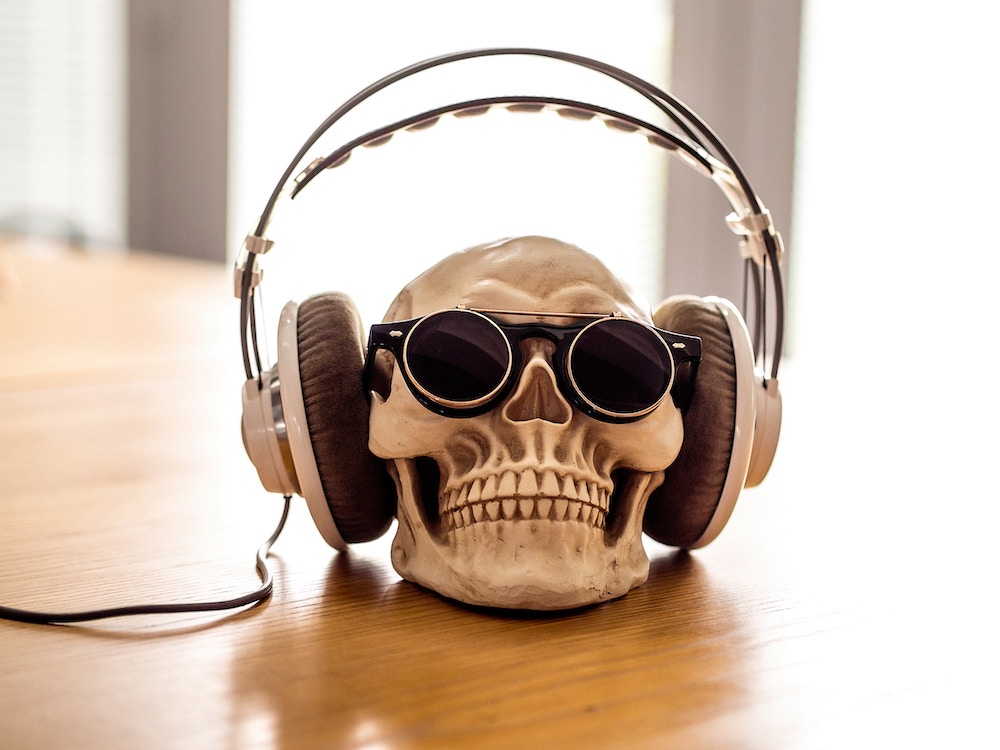 What better way to kick off a weekend than with new music? Fridays are always chock full of the latest songs and albums ready to be the soundtrack to everyone's antics, and here you'll find some of the week's standout releases. Whether you're ready to spin an anticipated song from a favorite artist or just taking a look at what's out there, there's a whole lot of tunes to dive right into. Who knows—maybe you'll find your next obsession.
Justin Bieber
"Get Me" (feat. Kehlani)
Justin Bieber's comeback single "Yummy" wasn't exactly the punchy lead track we expected after a five year wait. It's forgettable when matched up to the firepower from his last album—but maybe it isn't fair to judge until we hear the song in context with the rest of the upcoming Changes LP. "Get Me", the latest new song, raises the bar higher and it's a clear representation of what Changes might sound like in the first place. The tranquil R&B pop is almost a companion to the sound of 2013's Journals, which will be a welcome shift for those who weren't sold on the dancey nature of Purpose.
Porter Robinson
"Get Your Wish"
"Get Your Wish" is the long-awaited single from EDM powerhouse Porter Robinson. Who's made music under the moniker Virtual Self for the past couple of years (and notched a Grammy nomination, too). This track marks a return to the atmospheric dreamy pop that fans have foamed at the mouth for over six years. And it was worth the wait.
The Wonder Years
"Washington Square Park"
The high-energy "Washington Square Park", from The Wonder Years' gem The Upsides, gets a makeover 10 years after the fact and it's just as good as it was then—if not better. Featured on their upcoming Burst & Decay Vol. II, a collection of Wonder Years tracks stripped down, the band takes this track from their youth and makes us wonder if this is the way it was meant to sound from the beginning.
Kesha
High Road
High Road is the second record of Kesha's renaissance—an era emerging with 2017's soul-searching LP Rainbow. The former party-pop singer grew dramatically with Rainbow, but returns back to those pop heavy roots that kick-started her career. The new record is ripe with strong choruses and her patented sung-spoken vocals, making High Road a spiritual successor to Animal but a decade later.
Our Last Night
"Hot Girl Bummer"
You can bet on 2020 being another year chock full of post-hardcore renditions of cover songs from Our Last Night. Blackbear's "Hot Girl Bummer" is the band's latest as they turn the breezy hip-hop centric pop track into a roaring cascade of heavy guitars and breakdowns. Vocals have that shine as per usual, but that's about where the pop similarities between the two end.
Taylor Swift
"Only the Young"
To coincide with her deeply personal documentary Miss Americana (Netflix), Taylor Swift releases a new song entitled "Only the Young". She's usually been one to back away from politics but the new track doesn't hold back with lyrics alluding to gun violence and how the younger generation 'can save us'. Additionally, the song is
just a plain jam. Given the subject matter, you'd think a ballad would be in play
here but the upbeat nature could go great on radio. (Which might have been her plan all along.)
Demi Lovato
"Anyone"
There's no question that Demi Lovato is a titan of strength. Through her own struggles and issues with her health, she's powered through and has come out stronger each time. Though her new heart-wrenching song "Anyone", which was written briefly before her 2018 drug overdose, Lovato's choice to release the cry-for-help ballad now is her way of saying that there's no shame in wearing your heart on your sleeve.
Hayley Williams
"Leave It Alone"
The debut LP from Paramore's Hayley Williams is mostly shrouded in mystery, and there is still a decent ways to go until its May release date. However, "Simmer" gave us a glimpse into the unknown by storming out of the gates with a dark and dangerous tone. Its follow-up, "Leave it Alone", takes listeners aback, too, but for entirely different reasons. The new song is beautifully crafted in its indie-pop soundscape, showing a different side of the spectrum from what "Simmer" offered.
—
Cheat Codes
"No Service in the Hills"
(feat. Trippie Redd, Blackbear, Prince$$ Rosie)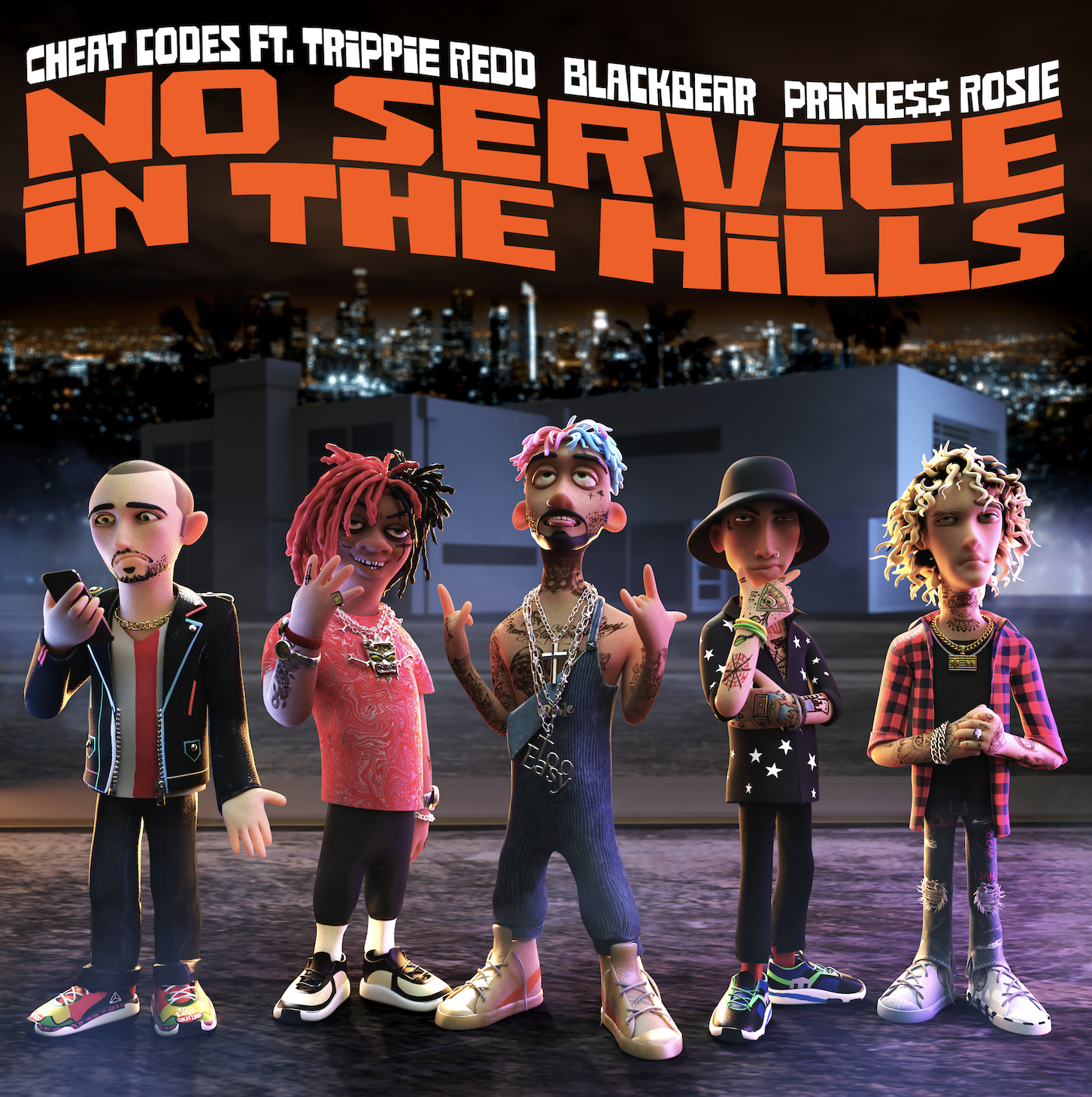 Cheat Codes kick off the weekend with a major club jam in "No Service in the Hills". Blackbear commands the hook in a typical catchy fashion but the real highlight is the first verse—Cheat Codes member Kevin Ford makes his debut under the moniker Prince$$ Rosie. The writing credit to Lil Aaron doesn't hurt either—you can definitely sense his influence, giving this track a little more oomph.
Louis Tomlinson
Walls
Welp, the mission is completed. Since the breakup of One Direction in 2016, all four members have now come out with their own solo records with the release of Louis Tomlinson'sWalls. It's been in the making for a while—and has gone through several stylistic changes—but the finished product might go head-to-head against Harry Styles for who has the finest solo venture among the quartet.
Lil Wayne
Funeral
Though funerals signify the end of something, it sounds like Lil Wayne might just be getting started. Funeral arrives in 24-track glory, sporting features from 2 Chainz, Big Sean, and even… Adam Levine. The assumptions would be correct: Levine on "Trust Nobody" is a certified hit. If this really is Wayne's last album, he's going
out swinging.
Other new releases:
Meghan Trainor – Treat Myself
Lil Nas X – "Rodeo" (feat. Nas)
Dua Lipa – "Physical"
Meek Mill – "Letter to Nipsey"
Gorillaz – "Momentary Bliss"
Dashboard Confessional – The Best Ones of the Best Ones
Krewella – Zer0
Lovelytheband – "Loneliness For Love"
Blossoms – Foolish Loving Spaces
Peter Bjorn and John – "Drama King"
Allie X – "Devil I Know"
Major Lazer – Soca Storm – EP
Gengahr – Sanctuary
nothing,nowhere. – "nightmare"