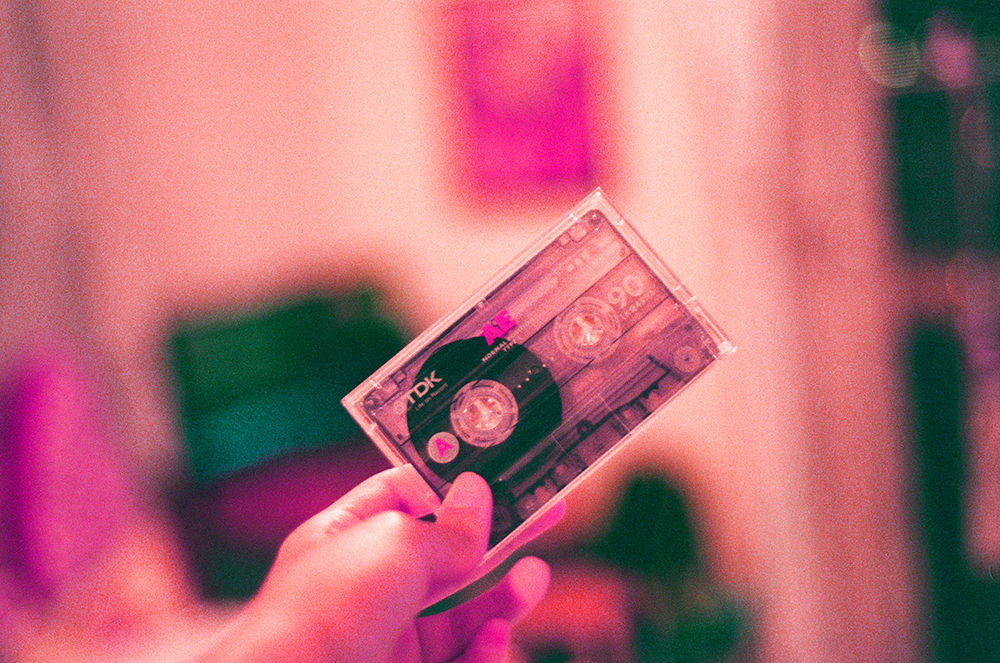 What better way to kick off a weekend than with new music? Fridays are always chock full of the latest songs and albums ready to be the soundtrack to everyone's antics, and here you'll find some of the week's standout releases. Whether you're ready to spin an anticipated song from a favorite artist or just taking a look at what's out there, there's a whole lot of tunes to dive right into. Who knows—maybe you'll find your next obsession.
Silverstein
"Infinite" (feat. Aaron Gillespie)
Coming up on eight albums deep, Silverstein has crafted a career that others can only dream of. Their upcoming March full-length, A Beautiful Place to Drown, is feature-rich and looks to advance their sound once again. The teaser "Burn it Down" from last year piqued interest but the proper single "Infinite" puts the hype train in full motion. "Infinite" is a collaboration with Underøath's Aaron Gillespie—joining together two rock mainstays and setting the stage for what might be Silverstein's best record to date.
Echosmith
Lonely Generation
It feels like Echosmith is dropping their debut album all over again. So much time has passed since their promising first LP in 2013 that it's almost an insult to say this new batch of tracks is simply a follow-up. The three-piece sibling pop group reinvent themselves for Lonely Generation, a 12-track collection of beautifully written infectious tunes that have the potential for the same amount of lasting power as their last effort. But let's just hope it doesn't take another seven years.
PVRIS
"Hallucinations" (Acoustic)
PVRIS'Hallucinations EP was ridiculously underrated when it came out last year—it had all the makings to help the group become massive stars. That's certainly in the cards for the future, but in the meantime PVRIS unveils a gorgeous acoustic rendition of the EP's title track. The lo-fi nature of the reimagining is a stark contrast from the dance-pop stylings of the original but both have room on your playlist.
Thief Club
"Bitter Blue"
If reading 'Thief Club' on a new release list comes as a surprise, you're not alone. The beloved side-project of Hit the Lights frontman Nick Thompson gets a revival for the new year with an upcoming EP called New View. The second track, "Bitter Blue", doesn't stray far from the consensus of Thief Club in the first place—it's basically Hit the Lights if Hit the Lights never existed. What that means is that it's unapologetically pop-punk; Thompson has never sounded so fired up.
Halsey
"You Should Be Sad"
Halsey's album may be titled Manic but these songs aren't as wild or as frantic as you'd think. In fact, from the songs released thus far, they're simply well-crafted indie-influenced pop tunes (although they're hardly leaning in a radio direction at all). "You Should Be Sad" is among the majority that finds Halsey in a vulnerable ballad state with her voice being her best weapon.
Future
"Life is Good" (feat. Drake)
A Drake and Future collaboration isn't just a song release, it's practically a whole event. The duo haven't gotten together for a song since 2016 but "Life is Good" might've just put everything they've ever done in a coffin. An ambitious structure, the first half and hook are manned by Drake before a beat switch allows Future to deliver in style.
WhoHurtYou
"Wish We Never Met" (Acoustic)
WhoHurtYou were one of the finest surprises of 2019 when the duo released their heartbreak-pop inspired EP, Stages. Now, the lead single "Wish We Never Met" gets an emotional acoustic version. The twang adds almost a country flair to the already-solid song and there's no question that these two have a knack for songwriting, whether electric or stripped-down.
Selena Gomez
Rare
Good things come to those who wait and such is the case with Selena Gomez's new record Rare. Nearly half a decade in the making, Rare is described by Gomez as a diary of the past few years of her life and it shows in the lyrical content. Between personal tracks in "Fun" or "Lose You to Love Me" the entirety of Rare is an expertly crafted piece of pop thanks to songwriting and production work by all star team made up of names like Jon Bellion and Justin Tranter.
Anti-Flag
"The Disease"
"Listen loud". Those are the words of wisdom from Anti-Flag for their new song "The Disease", which is taken off their upcoming album 20/20 Vision. In typical Anti-Flag fashion, the punk foot-stomping feel is inspiring and all-out political—something the band says is a major theme for the forthcoming LP.
Mac Miller
"Good News"
Almost a year and a half since the tragic death of hip-hop star Mac Miller, his estate announces plans for the first posthumous collection of unreleased material. "Good News" is among the tracks Miller was working on for the companion record to his Grammy-nominated Swimming, and it's great for the fans and for the genre that it'll finally see the light of day. With heavy input from his family and the utmost care in fleshing out pieces into a finished project, the forthcoming Circles looks as though it'll be an honorable and respectful tribute to his career.
Other new releases:
Ozzy Osborne – "Ordinary Man" (feat. Elton John)
gnash – "hungover and i miss u"
Circa Waves – HAPPY / "Move to San Francisco"
Peter Bjorn and John – "On the Brink"
Grouplove – "Deleter"
Tame Impala – "Lost in Yesterday"
Joywave – "Half Your Age"
KODALINE – "Wherever You Are"
Sia – "Original"
Mura Masa, Wolf Alice – "Teenage Headache Dreams (with Ellie Rowsell)"
Alicia Keys – "Underdog"
Khalid – "Eleven"
John Legend – "Conversations in the Dark"
070 Shake – "Guilty Conscious"
J Balvin – "Morado"
Quinn XCII – "Two 10s"
Little Big Town – "Nightfall"
Elley Duhé – "MIDDLE OF THE NIGHT"