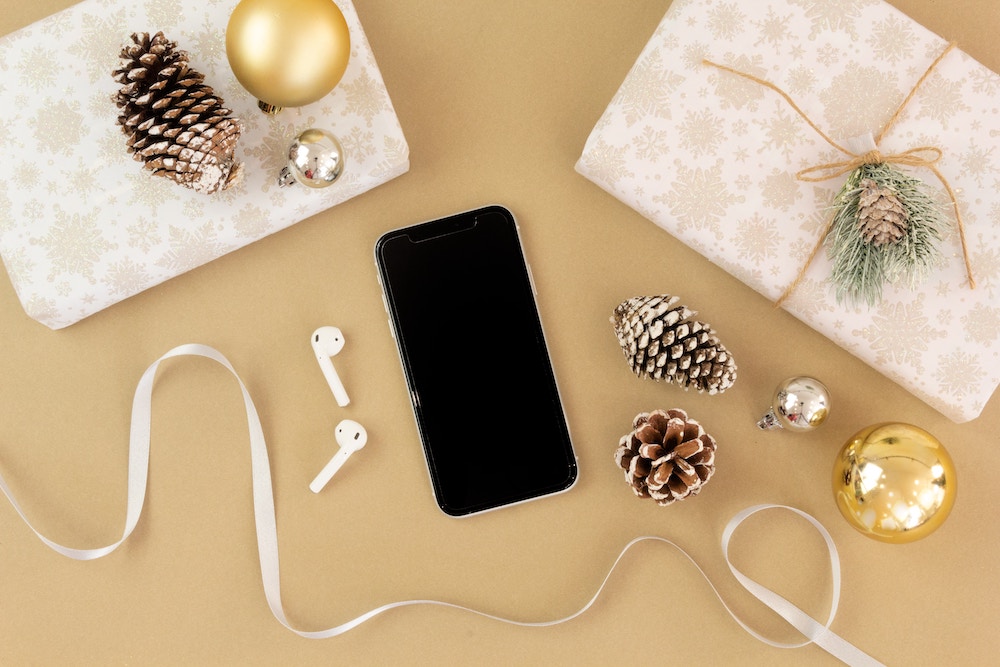 What better way to kick off a weekend than with new music? Fridays are always chock full of the latest songs and albums ready to be the soundtrack to everyone's antics, and here you'll find some of the week's standout releases. Whether you're ready to spin an anticipated song from a favorite artist or just taking a look at what's out there, there's a whole lot of tunes to dive right into. Who knows—maybe you'll find your next obsession.
Harry Styles
Fine Line
Even though Harry Styles only started promoting his new record two months ago, he quickly grabbed sole ownership of 2019 with its release. Fine Line as a whole bleeds a level of confidence, as if solo Styles has just casually been making vintage pop-rock for a lifetime and there's no question that these songs are the best he's crafted in his career. Whether on the explosively youthful "Treat People With Kindness" or the hazy festival-rock "She", Fine Line is a marvel of an LP regardless of the genre you pin it to.
Zebrahead
"The Perfect Crime"
Zebrahead's latest album Brain Invaders was quietly one of the best pop-punk records of the year, and now the California quintet are giving us even more. "The Perfect Crime" is taken from a batch of b-sides from the Brain Invaders sessions and packaged into a neat little EP that they'll release in the near future. Much like the full-length, the leftover matches its intensity perfectly.
The Wonder Years
"We Look Like Lightning"
The only thing better than a new record from a favorite band is one that's a sequel. Rock act The Wonder Years are gearing up to drop volume two of their fan-favorite Burst & Decay EP—a collection of reimagined songs from their extensive catalog. Even though you can't please everyone, in terms of song selection, you can't deny
the results. The first taste of the new-look "We Look Like Lightning", a track originally released on their LP Sister Cities, is the gold standard when it comes to acoustic versions.
Set It Off
"Catch Me If You Can"
Set It Off releases a comfortably familiar new track in the form of "Catch Me If You Can"—likely a b-side from their record Midnight released earlier this year. Though not wildly different from the dark-theatrical pop from Midnight, the new cut has a little more bounce to its step—something that falls in line with their breakout record Duality, if anything. No matter which era was your favorite, no Set It Off fan can avoid this one.
Kesha
"Resentment"
Unveiling another song off her new album, "Resentment" is Kesha at her rawest. It's a beautifully simplistic track—one that clocks under three minutes but feels more like two—and it's supported solely by tranquil acoustic guitar strums and a team of features providing harmonies. A strange combination of Sturgill Simpson, Brian Wilson, and Wrabel adds a moving element to "Resentment", helping bring out its message of a broken relationship.
Travis Barker
"Gimme Brain"
Travis Barker's had enough of the features and remixes—he wants lead artist credit. A new solo track from the Blink-182 drummer emerges, his first in years, in the form of "Gimme Brain" featuring friends Lil Wayne and Rick Ross. He's arguably had more success with his rock-influenced collaborations this year as opposed to hip-hop, and this isn't really any exception—the beat ultimately sounds dated with little substance and, even though the Wayne and Ross verses are solid, Barker probably has much better up his sleeve.
Meghan Trainor
"Evil Twin"
Over the past few years we've witnessed Meghan Trainor seemingly pressing the reset button on what was an A-List career on its way down. Album delays plagued the momentum she added, and poor song quality didn't help either. After going back to the drawing board, and the formerly in-limbo Treat Myself finally seeing an impending release, she's showing promise with material like "Evil Twin". It's not like Trainor is completely reinventing herself—she's sticking to what she does best with strong choruses and dance-ready radio jams; "Evil Twin" is right where she belongs.
Macklemore
"It's Christmas Time"
A Christmas song from Macklemore was the last thing anyone had on their Christmas lists but here we are—and it's actually pretty fun. The hook is sung by regular collaborator and UK songwriter Dan Caplen, whose smooth vocals flow over the holiday-tinged beat. But if Macklemore really wanted to give us a true present, he'd get back to crafting hits with Ryan Lewis.
Maroon 5
"Memories" (Dillon Francis Remix)
Adam Levine could snore in his sleep, call it a Maroon 5 song, and it'd find its way in the top 10 one way or another. "Memories" is probably the group's safest single to date and marks their 10th top five single of their career, but now it's getting a jolt of adrenaline thanks to a remix from DJ/producer Dillon Francis. Francis shapeshifts the song into your more standard upbeat Maroon 5 track, equipped with an electrifying groove and a head-bopping melody.
Other new releases:
MGMT – "In the Afternoon"
Now, Now – "Lonely Christmas"
Blackbear – "Hot Girl Bummer" (Khea Remix)
Hayley Kiyoko – I'm Too Sensitive for This Shit EP
Poppy – "Fill the Crown"
Ava Max – "Salt"
Dua Lipa – "Future Nostalgia"
Brian Fallon – "You Have Stolen My Heart"
Diplo & Sidepiece – "On My Mind"
Juice WRLD – "Let Me Know (I Wonder Why Freestyle)"
Tiesto – "Blue" (feat. Steve Appleton)
Stormzy – Heavy is the Head
Blake Sheldon, Gwen Stefani – "Nobody But You"
KAYTRANADA – BUBBA
Usher – "Don't Waste My Time (feat. Ella Mai)"