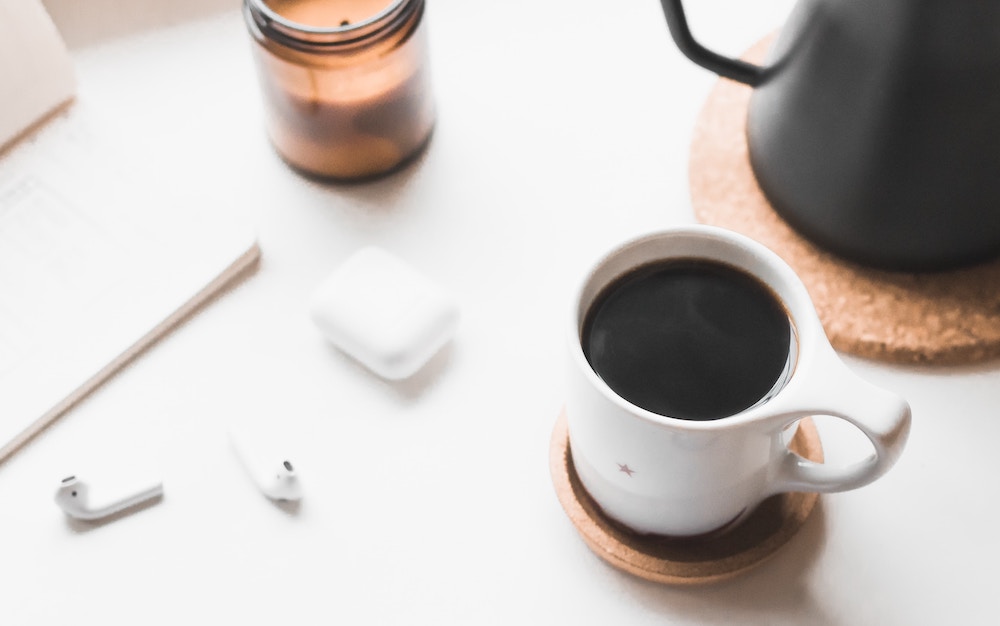 What better way to kick off a weekend than with new music? Fridays are always chock full of the latest songs and albums ready to be the soundtrack to everyone's antics, and here you'll find some of the week's standout releases. Whether you're ready to spin an anticipated song from a favorite artist or just taking a look at what's out there, there's a whole lot of tunes to dive right into. Who knows—maybe you'll find your next obsession.
Blink-182
"Not Another Christmas Song"
Spoiler alert: It is indeed another Christmas song but the thing about pop-punk and Christmas music is that it just so happens to mesh together like vanilla ice cream and apple pie. The difference is that people won't judge you when going back for repeat listens rather than servings. Blink-182's "Not Another Christmas Song" is the perfect playlist-stuffer for the holiday season.
The Chainsmokers
World War Joy
For being one of the biggest acts in the world, The Chainsmokers are mighty quiet when they strike. Just like last year, the EDM powerhouses have slowly dropped bits and pieces of their new album throughout 2019, all leading up to the final motherlode drop with four new songs to complete World War Joy. The LP has had a few moderately popular singles—far more than 2018's Sick Boy—but WWJ's biggest success is that these tracks aren't chasing trends that plagued its predecessor.
When they do take risks—like the 5 Seconds of Summer collab, "Who Do You Love"—it's a proper take on a folk-pop cut rather than a shot in the dark hoping something hits. Notably, a song that will make you do a double-take is their joint-effort with Blink-182, a come-to-life reference to lyrics from their hit "Closer".
Camila Cabello
Romance
Former Fifth Harmony star Camila Cabello quickly came into her own as a solo artist, delivering a super solid debut that intertwined Latin pop, R&B, and more. Given its success and critical acclaim, the only thing needed from her new record, Romance, was more of the same—that's exactly what we get. Romance is a proper sequel to her debut that once again flexes her ability to grow, showcasing strong vocals in cuts like "First Man" and a breathy, Britney Spears-esque flair in "Bad Kind of Butterflies".
Illenium
"Good Things Fall Apart"
(Travis Barker Remix)
DJ/producer Illenium had summer in a headlock with his smash, "Good Things Fall Apart" featuring Jon Bellion and it's gaining new life with a welcomed guest in Blink-182's Travis Barker. Barker decides to put a rockier spin on this massive EDM gem—the original had a rock presence from the start, not to mention the overall rock swagger Jon Bellion brings to the table, but Barker single-handedly turns this rave-ready tune into a Warped Tour wonder.
Taylor Swift
"Christmas Tree Farm"
Taylor Swift is coming in heavy with some Christmas cheer on her new original festive track, "Christmas Tree Farm". It's kind of a big deal. Swift hasn't done much with holiday tunes since her Christmas collection released back in 2007, so this unexpected drop is one we didn't realize we needed. It's also ridiculously adorable. The accompanying music video includes shots of early home movies of baby Swift celebrating Christmas, which frankly would have been an instant watch even without a song at all.
Halsey
"Finally // beautiful stranger"
/ "SUGA's Interlude"
As one of the first major releases dropping in 2020, Halsey is closing out this year putting everyone on notice with a one-two punch of new songs. While "Finally // beautiful stranger" is a heartfelt acoustic ballad, "SUGA's Interlude" will make fanbases explode with what is round two of a Halsey and BTS collaboration. The interlude, which features BTS member SUGA, has him delivering rapid-fire lines over minimalist instrumentation.
Various Artists
Keep Shining On:
A Tribute to the Music of Tim Landers
It's been almost a year since the music world lost singer/songwriter Tim Landers—best known for the work he did while a member of pop-punk band Transit. His closest friends get together for a tribute compilation in his honor, where the likes of The Story So Far and Man Overboard cover Landers' music to ensure his legacy in the genre is never forgotten. Additionally, 100% of the proceeds from the record will go to Hope for the Day, a suicide prevention foundation.
The Used
"Blow Me"
The Used are back and it's practically a reunion of sorts. Their new single "Blow Me" is not only the first track from them in two years, but it marks the return of longtime producer John Feldmann. Feldmann, whose signature production style helped put The Used on the map, didn't produce their last record, The Canyon, but his impact is instantly felt here on this single. Featuring Fever 333 vocalist Jason Aalon Butler, "Blow Me" is a heavy mix of the best of The Used coupled with a melodic chorus.

Harry Styles
"Adore You"
Have you visited Eroda? The fictional island that has sent the Internet abuzz is the latest promotional piece for Harry Styles' upcoming album, but mainly for his new single "Adore You". Major 80s vibes and retro guitar riffs are at the forefront here as Styles continues to pile on the reasons why you shouldn't make an end of the year list until December ends.
Waterparks
"Dream Boy" (JVNA Remix)
It's still tough to pull our ears away from Waterparks' recent record, Fandom, but it's worth it if only to check out a new remix made for the LP's track, "Dream Boy". Concocted by rising producer/DJ JVNA, the electro-rock jam gets repurposed as a natural-sounding EDM journey.
Other new releases:
Monsta X – "Middle of the Night"
DAY6 – THE BEST DAY2
Mayday Parade – "I'm With You"
Bowling for Soup – "HRSA"
Bastille – Doom Days (This Got Out of Hand Edition)
Liam Payne – LP1
Adam Lambert – "Believe"
Niall Horan – "Put a Little Love on Me"
Twin Atlantic – "Barcelona"
Allie X – "Love Me Wrong" (feat. Troye Sivan)
Steve Aoki – "2 in a Million"
Alanis Morissette – "Reasons I Drink"
Why Don't We – "With You This Christmas"
French Montana – MONTANA
Lele Pons – "Vete Pa La"
Elley Duhe – "NATURE"
The Who – Who (Deluxe)
Five Finger Death Punch – "Inside Out (Radio Edit)"
Cyndi Lauper – "Hope (Radio Edit)"
The Knocks – Summer Series – EP
Chelsea Cutler – "I Was In Heaven"
Eden – "Love, Death, Distraction"
La Roux – "Gullible Fool"