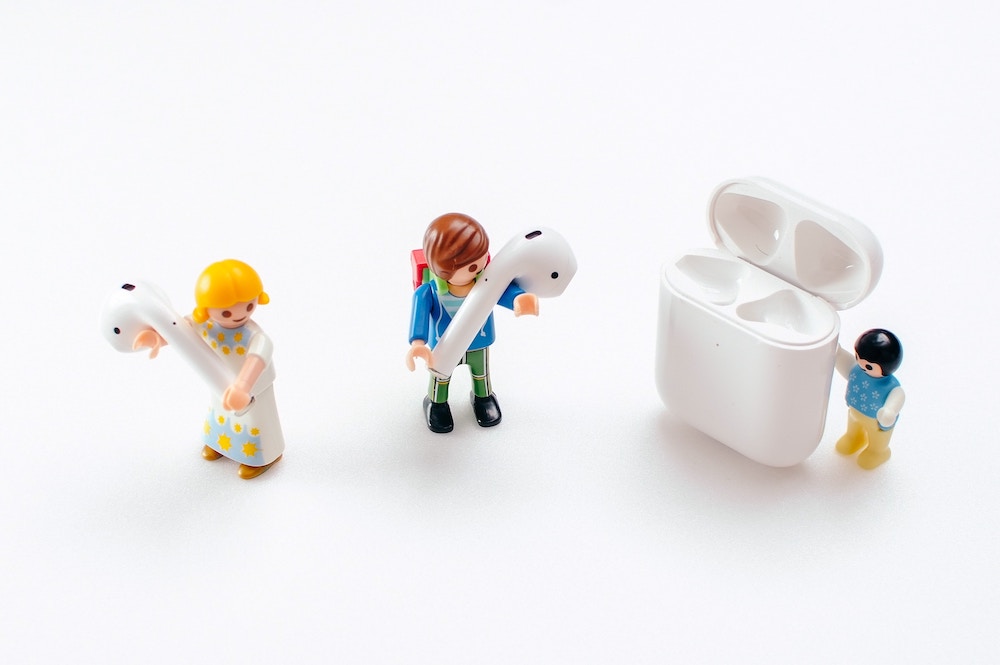 What better way to kick off a weekend than with new music? Fridays are always chock full of the latest songs and albums ready to be the soundtrack to everyone's antics, and here you'll find some of the week's standout releases. Whether you're ready to spin an anticipated song from a favorite artist or just taking a look at what's out there, there's a whole lot of tunes to dive right into. Who knows—maybe you'll find your next obsession.
A Day to Remember


"Resentment"
A Day to Remember's first taste of new material earlier this year was the upbeat, singalong pop-punk anthem "Degenerates"—an appropriate sound to usher in the new era of the band who had just signed a record deal with Fueled By Ramen. They haven't completely abandoned their heavy sound of old, though, as "Resentment" looks to get those fans' attention while reeling in brand new ones.
Kesha


"My Own Dance"
The latest cut from Kesha's big pop comeback comes around the 10th anniversary of her breakout "Tik Tok" hitting number one. Naturally, Kesha has changed, as has the industry, but she hasn't lost that same bite and energy even after straying away from the sound on her last LP. "My Own Dance" rolls with that same attitude like it's
still 2009.
Echosmith


"Shut up and Kiss Me"
Echosmith's "Shut Up and Kiss Me" is a synth-pop dream and exactly the kind of song we need from the trio. With their first album in seven years arriving in January, their lighthearted single picks up right where breakout hit "Cool Kids" left off but this time with an obvious improvement in songwriting.
—
Harry Styles


"Watermelon Sugar"
As Grammy nominations roll in we're getting a closer look at a potential winner for 2021, as Harry Styles gears up for album two. "Watermelon Sugar" is a soulful exploration of his pop roots—something far more prevalent than it was on his debut. Styles has undoubtedly found the style for him (pun unintended, promise) and Fine Line looks to further cement him as a genre legend.
Falling in Reverse


"Popular Monster"
Screaming, rapping, and a catchy hook are the main ingredients to Falling in Reverse's latest track, "Popular Monster". The rapping is a bit out of place but the song's overall intensity can't be overstated. It'll likely hit the spot for fans, and critics won't be able to deny its top-tier production.
Coldplay


Everyday Life
Coldplay's double-album Everyday Life thrives on its experimental qualities. While still remembering they're the biggest rock band in the world—anthemic cuts like "Champion of the World" and "Daddy" support that reputation—but throughout the lengthy track listing exists a number of moments where they advance their sound. Tracks like the gospel-laden "Broken" and the jazzy "Arabesque" set Everyday Life apart from the rest of their discography and shows how Coldplay can still innovate after all of these years.
Our Last Night


"Someone You Loved"
A week after releasing their latest EP of original tunes, Our Last Night are back to dishing out covers of the latest hits, the ones you've probably already had enough of. This time around, the band takes on Lewis Capaldi's "Someone You Loved" and adds a twist as the track features current tourmates The Word Alive, I See Stars, and Ashland. While it could be a case of too many cooks for such a simplistic song, the collaboration is done appropriately with crunchy guitars that give it a fun rock edge.
Haim


"Hallelujah"
The heartwrenching ballad "Hallelujah" from Haim displays the best the trio has to offer—wearing their heart on their sleeve with honest lyrics and vocals. The track is dedicated to a friend of member Danielle Haim who passed away, expressing the pain of loss through beautiful guitar strums and pitch perfect harmonies.
Emarosa


"Ready to Love"
Emarosa made a statement with Peach Club, shifting their sound from an alt-rock soundscape to unapologetic pop. They're reinventing themselves again on the 80s-tinged "Ready to Love" by incorporating boastful guitars—making things a bit rockier than what we've seen from them as of late.
Other new releases:
The Who – "I Don't Wanna Get Wise"
U2, A.R. Rahman – "Ahimsa"
Ozzy Osbourne – "Straight to Hell"
Stormzy – "Own It" (feat. Ed Sheeran & Burna Boy)
Evanescence – "The Chain"
Prettymuch – INTL:EP – EP
Partynextdoor – "Loyal" (feat. Drake) 
AJ Mitchell – "Unstoppable"
Blossoms – "The Keeper"
Beck – Hyperspace
Circa Waves – "Jacqueline"
Crystal Fighters – "By Your Side (feat. Dagny)"
Ciara – "Melanin (feat. Lupita Nyong'o, Ester Dean, City Girls, & LA LA)"
Jessie J – "One More Try (from Juliet)"
Lewis Capaldi – "Before You Go" 
Alicia Keys – "Time Machine" 
MKTO – "Consider Me Yours" 
Deadmau5 – "Coasted"
Kelly Rowland – "Love You More at Christmas Time"
Lenny Kravitz – "Here to Love (#FightRacism)"
Paul McCartney – "Home Tonight" / "In a Hurry"
Labrinth – Imagination & The Misfit Kid / "Oblivion (feat. Sia)"
Summer Walker – "Something Reel (with London On Da Track & Chris Brown)"
Mark Ronson, Anderson.Paak, Spies In Disguise – "Then There Were Two"
Bad Bunny – "Vete"
Little Big Town – "Sugar Coat"
Black Caviar – Moon Landing
A R I Z O N A – "Still Alive"