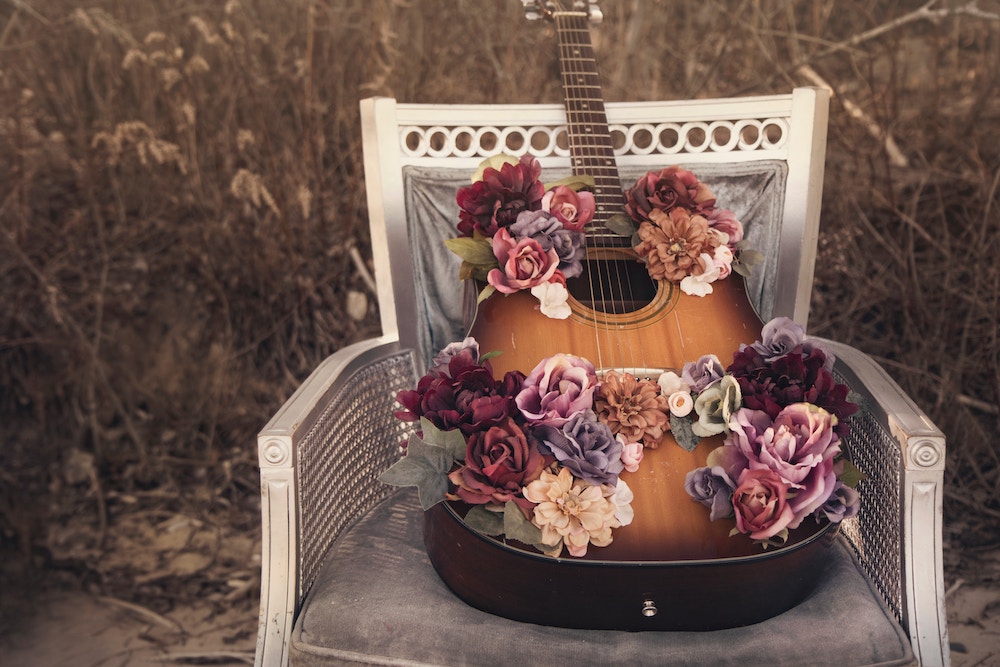 What better way to kick off a weekend than with new music? Fridays are always chock full of the latest songs and albums ready to be the soundtrack to everyone's antics, and here you'll find some of the week's standout releases. Whether you're ready to spin an anticipated song from a favorite artist or just taking a look at what's out there, there's a whole lot of tunes to dive right into. Who knows—maybe you'll find your next obsession.
Fall Out Boy
Believers Never Die Vol. 2
Ignoring the fact that Fall Out Boy's first Believers Never Die came shortly before they broke up, part two is a decent Greatest Hits record for a band who has way too many hits to name. The thirteen track compilation spans their past three LPs but, of course, there are some extras: the previously-released "Dear Future Self (Hands Up)" and the explosive "Bob Dylan", the latter of which might be one of their best songs
in years.
Madeon
Good Faith
Madeon's long-awaited full-length Good Faith arrives with not nearly as many bells and whistles as his debut did. The new compact 10-track album pales in comparison to the 18-song-long Adventure, and you're not going to find any credited guest vocalists on this one either. Still, after four and a half years, Madeon delivers the blueprint for a masterful EDM record.
Lil Peep
Everybody's Everything
There's been no shortage of Lil Peep music since his untimely death two years to the day. The current release to celebrate him, once again, is not necessarily a brand new album but a compilation to coincide with the documentary made about his life. Everybody's Everything has its fair share of new material—like the tracks that are with longtime collaborator Gab3—but it also has a few mixtape relics that old fans will appreciate.
Taylor Swift
"Lover" (feat. Shawn Mendes)
As if you needed a reason to play Taylor Swift's "Lover" any more, she goes and grabs Shawn Mendes to turn the country-tinged ballad into a full-on duet. Mendes, obviously, improves the track instantly with a set of new lyrics to go along with his smooth delivery, and it ends up being the combo we didn't know we needed until we heard it.
Taylor Swift
"Beautiful Ghosts"
The Taylor Swift madness doesn't stop with the above remix. She kicks off the weekend with a brand new track off the upcoming Cats soundtrack (which she co-stars in) titled "Beautiful Ghosts". It's through and through a musical-styled ballad and she's even got a Broadway inflection to go along with it.
Billie Eilish
"Everything I Wanted"
Billie Eilish refuses to let her breakout year go down quietly. The pop singer/songwriter made waves with her debut full-length released back in March, and the dark "Everything I Wanted" looks to build on the future. Co-written with collaborator and brother Finneas (the track is also dedicated to him), the lyrics delve into experiencing a horrible dream but having her bro to rely on when she wakes up.
Neon Trees
"Used to Like"
Since Neon Trees released Pop Psychology in 2014, the band has seldom put out music. Only two singles have surfaced between then and now—plus an excellent solo record from frontman Tyler Glenn—but 2020 looks like it's going to be the band's time to shine again. "Used to Like" is a taste of what's to come as they sound fresher than ever with an outrageously catchy hook.
Marshmello
"Tongue Tied"
(feat. Blackbear and Yungblud)
EDM superstar Marshmello creates a Frankenstein track of sorts on the new cut "Tongue Tied", as it manages to sprinkle a bit of each artist's sound that's featured. With Blackbear's rhythmic bars and Yungblud providing the hook, Marshmello brings it all together in a nostalgic melodic chorus that sounds a bit too summer-y to release it in a dark cold November.
Train
"Mai Tais" (feat. Skylar Grey)
Twenty years later and Train are still churning out hits. On "Mai Tais" the band brings in guest vocals from singer Skylar Grey—someone you'd typically find commanding hooks on Eminem tracks—but she doesn't sound awkward or out of place here. The tropical feel is a given considering the subject matter and overall, it's as cheesy as it comes—but nobody pulls that off better than Train.
Camila Cabello
"Living Proof"
What's most impressive about Camila Cabello's new music is that she continues to build on the personal sound that made her debut such a success. "Living Proof", the latest off next month's Romance, features strong vocals with out-of-this-world falsettos. Tapped as Cabello's favorite off the new album, it's easy to see why.
Other New Releases:
Mest – "Dead End Street"
Lauv – ~how i'm feeling~ / "Mean It" feat. LANY
Coin – "Let It All Out (10:05)"
Hayley Kiyoko – I'm Too Sensitive for This Shit – EP
Beck – "Everlasting Nothing"
Jessie Reyez – "Crazy"
Modest Mouse – "Ice Cream Party"
ROZES, Mat Kearney – "Walls"
Captain Cuts & Parson James – "Heat"
Dillon Francis – Magic is Real
Noel Gallagher's High Flying Birds – "Wandering Star"
The Veronicas – "Ugly"
Celine Dion – Courage
Khalid – "Up All Night"
J Balvin – "Blanco"
FLETCHER – "One Too Many"
R3HAB, Jungleboi – "Flames (with ZAYN)"
Vince Staples, 6LACK, Mereba – "Yo Love" from the Queen & Slim soundtrack
Jhene AIko – "None of Your Concern"
Ricky Martin, Residente, Bad Bunny – "Cantalo"
Naughty Boy, Mike Posner – "Live Before I Die"
Lady Antebellum – "Be Patient With My Love"
DJ Shadow – Our Pathetic Age / "Kings & Queens (feat. Run The Jewels)"
Bryan Adams – Christmas – EP
Iggy Azalea – Wicked Lips – EP