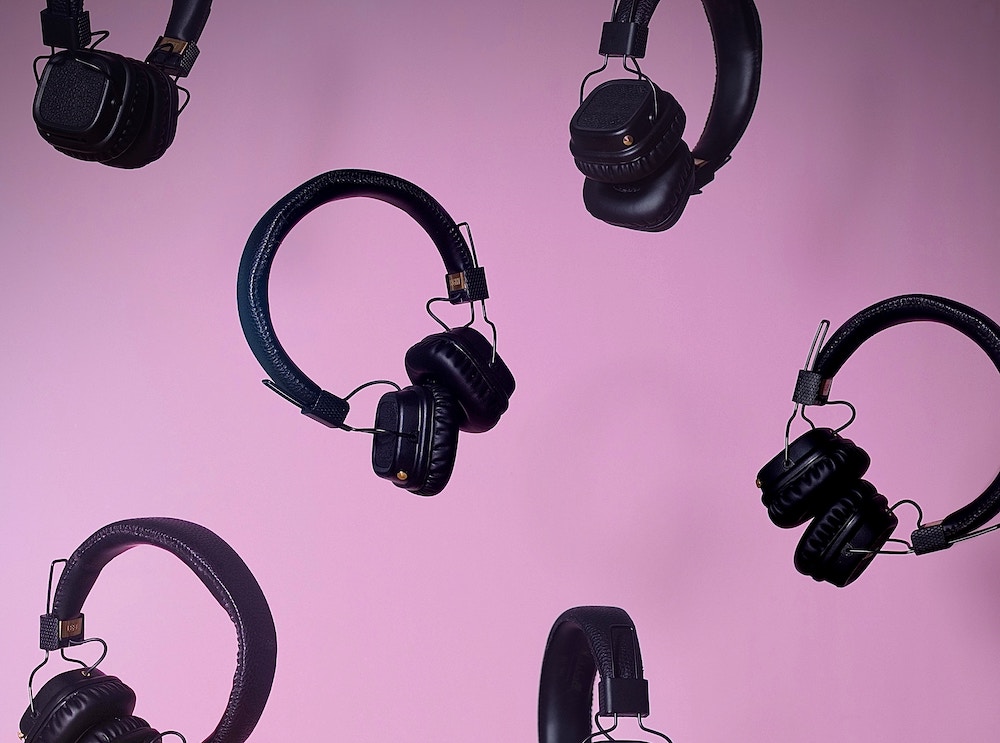 What better way to kick off a weekend than with new music? Fridays are always chock full of the latest songs and albums ready to be the soundtrack to everyone's antics, and here you'll find some of the week's standout releases. Whether you're ready to spin an anticipated song from a favorite artist or just taking a look at what's out there, there's a whole lot of tunes to dive right into. Who knows—maybe you'll find your next obsession.
All Time Low
It's Still Nothing Personal:
A Ten Year Tribute
Sorry to say, but some album anniversaries just…don't need to be celebrated. If it wasn't a genre definer or a major career booster and it was just that album you made before going on hiatus because you needed to fill a contract obligation… Maybe let it die. Nothing personal.
Speaking of, All Time Low's breakout record, Nothing Personal, probably deserves a whole damn month dedicated to it. Ten years and a couple Gold plaques later, the band revisits the LP that changed everything with a whole new live-ish re-recording of it, giving a new generation a chance to have a soundtrack for unforgettable memories and really regrettable mistakes.
But for deathly old people like us, we can sit back and see how ATL themselves have changed in the past decade. This recreation is done very well, with subtle differences like adlibs and different vocal inflections that keep things fresh. Going back to the original was easy enough, but this rejuvenation proves why it's aged so well.
Hot Chelle Rae
"I Hate LA"
Whether you didn't realize Hot Chelle Rae took a break or you didn't miss them in the first place, the pop quartet are back for 2020. "I Hate LA" surprisingly hasn't already been a Hot Chelle Rae song title before, but the track basically sounds exactly like what you'd expect from the group since their heyday. Still, there's no doubt that there's talent here; both Ryan Follese and Nash Overstreet had solid country and hip-hop solo careers respectively during the hiatus, so it'll be fun to see how their sound might evolve from here.
Bring Me the Horizon
"Ludens"
If you own a Playstation 4 and you're currently reading this, you're doing the wrong thing. One of the most hyped games in recent memory, Death Stranding finally sees its release and it's packed with a loaded soundtrack of really great songs. Aside from the previously released CHVRCHES cut, Bring Me the Horizon offer a track for the dreary sci-fi action game with "Ludens". The industrial-tinged electronic song would have fit on the band's Amo fairly well with its eccentric instrumentals and pop inspired chorus.
Various Artists
Songs That Saved My Life Vol. 2
We love a good cover song but the ones that really have the passion behind them are almost as good as hearing a band's original material. Hopeless Records has a great thing going with their Songs That Saved My Life compilations—a series that is now on its second iteration—featuring bands covering songs that mean the most to them. And you can tell. Offerings from Silverstein and State Champs are strong highlights as they both do their respective covers with justice.
Panic! at the Disco
"Into the Unknown"
Brendon Urie may be the leading man of Panic! At the Disco but, first and foremost, he's a performer. From theatrical elements in his songs to a stint on Broadway, Urie thrives in the big bright lights—and how much brighter can the lights be from a franchise like Frozen? Panic! gets tapped to record a version of what is essentially "Let It Go" for Frozen 2 titled "Into the Unknown", which means the song is going to be everywhere. Urie gives what is probably the best vocal performance we've heard from him with his thunderous tone sitting atop lush strings.
Jonas Brothers
"Like It's Christmas"
You can say it's way too early for Christmas songs but, to be fair, it's pretty much been Christmas since the Jonas Brothers got back together this year. They're making this new festive cut worth our while, too. "Like It's Christmas" is entirely original, so at least your first dose of holiday cheer isn't the same recycled stuff you'll be hearing all season long. That said, the track is a major head bopper that might be worth playing after the holidays, too.
As It Is
The Great Depression: Reimagined
As It Is joked the other day that they weren't needed anymore now that My Chemical Romance is back, but their Reimagined record shows how much value they truly bring to the genre. The Great Depression was a vast change of pace from the pop-punk stylings of their acclaimed Okay. album, opting for a darker rock concept record that would probably get the MCR stamp of approval. What the reimagination does is take that entire LP and shapeshift each track into something different. From acoustic tracks to turning others into pop smashes, the album is an essential listen as 2019 comes to a close.
The Chainsmokers
"Push My Luck"
It's been a bit of a low key year by The Chainsmokers' standards but the EDM duo still have an album on deck planned before 2020. The latest taste, "Push My Luck", is incredibly simple. No features to be found, the track is carried by Andrew Taggart's inviting vocal melodies that result in one of the group's catchiest songs yet.
Our Last Night
Overcome the Darkness
Our Last Night's new EP is a testament to how the rock band never stops growing their sound, even after being a band for well over a decade. The seven track collection is a mix of old and new for the veterans as "Outnumbered" takes after Bring Me the Horizon, while "Lost" is an anthemic highlight.
Other new releases:
Foo Fighters – 02050525 – EP
MisterWives – mini bloom – EP
Best Coast – "For the First Time"
The Naked and Famous – "Sunseeker"
Hawthorne Heights – "When Darkness Comes to Light"
Breathe Carolina – "Drive"
Beck – "Dark Places"
Snow Patrol – Reworked
The Script – Sunsets and Full Moons
FKA Twigs – Magdalene / "Sad Day"
Frank Ocean – "In My Room"
Ozzy Osbourne – "Under the Graveyard"
Coldplay – "Everyday Life"
Jason Derulo – 2Sides
Meghan Trainor – "Workin on It"
AJ Mitchell – "Say It Again"
Alessia Cara – "Make it to Christmas"
Alicia Keys – "Show Me Love (Remix)" feat. 21 Savage & Miguel
Zara Larsson – "Invisible"
Iggy Azalea – "Lola" feat. Alice Chater
Labrinth – "Like a Movie"
Lukas Graham – "Here (For Christmas)"