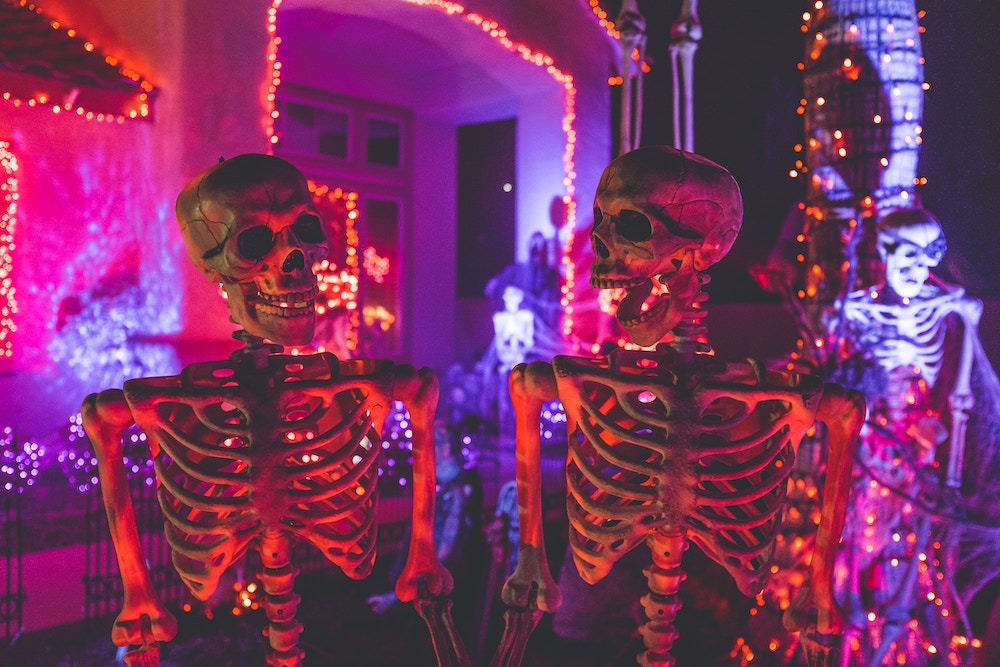 What better way to kick off a weekend than with new music? Fridays are always chock full of the latest songs and albums ready to be the soundtrack to everyone's antics, and here you'll find some of the week's standout releases. Whether you're ready to spin an anticipated song from a favorite artist or just taking a look at what's out there, there's a whole lot of tunes to dive right into. Who knows—maybe you'll find your next obsession.
WhoHurtYou
Stages
All Time Low guitarist Jack Barakat is no stranger to creating songs about heartbreak, love, and everything in between, but he finally enters the driver's seat by writing about those topics for the moody pop duo WhoHurtYou. The debut EP, Stages explores the various stages of going through a breakup—something inspired by both Barakat and singer Kevin Fisher's real-life experiences—and it's put together in a package that anyone can relate to…or at the very least, jam to.
Lil Peep
Goth Angel Sinner
Coming up on two years since the death of Lil Peep, the rapper's estate continues to keep his legacy alive and well. The three-song Goth Angel Sinner EP is another batch of previously-unreleased cuts from his vault, and it was initially teased by him a month before he passed away. Fans won't be thrilled with getting only three songs, but the content delivers like his material typically does.
Goody Grace
"Scumbag" (feat. Blink-182)
"(feat. Blink-182)" may be one of the more pleasurable phrases in music. Alt-rapper/singer-songwriter Goody Grace taps the rock trio for a feature on his new track "Scumbag" and it comes at a time when everyone is still cooling down from the band's latest record, Nine. Bassist Mark Hoppus creeps in with his familiar vocals on the heartfelt, soaring anthem, making this pairing something easy to love.
Haim
"Now I'm In It"
Haim has always been a group to wear their emotions on their sleeves musically but their latest track unveils more than ever before. "Now I'm In It" is a frantic pop tune with beats that replicate a beating heart, matching perfectly with the song's contents. The lyrics delve into a battle with depression resulting in an honest cut that the trio says "poured out of them".
Between You and Me
Reimagined
Pop-punk powerhouses Between You and Me take a break from their high intensity riffs for something a little on the softer side. Reimagined is a brief, two song EP featuring new renditions of fan favorite "Dakota" and their recent single "Famous". The verdict? Pretty dang solid. Though it's weird hearing these songs turned down about fifty notches, the band's musicianship to reinvent the tunes can't be denied.
—
…a giant pink rhino is rampaging through the idobi office and we kinda got interrupted. But don't worry…at least it's not a technicolor hippo.
Oh and the rhino ate the Inbox Jukebox. Sorry (mostly)! Reconstruction begins
next week.
tell us 'bout the new music?