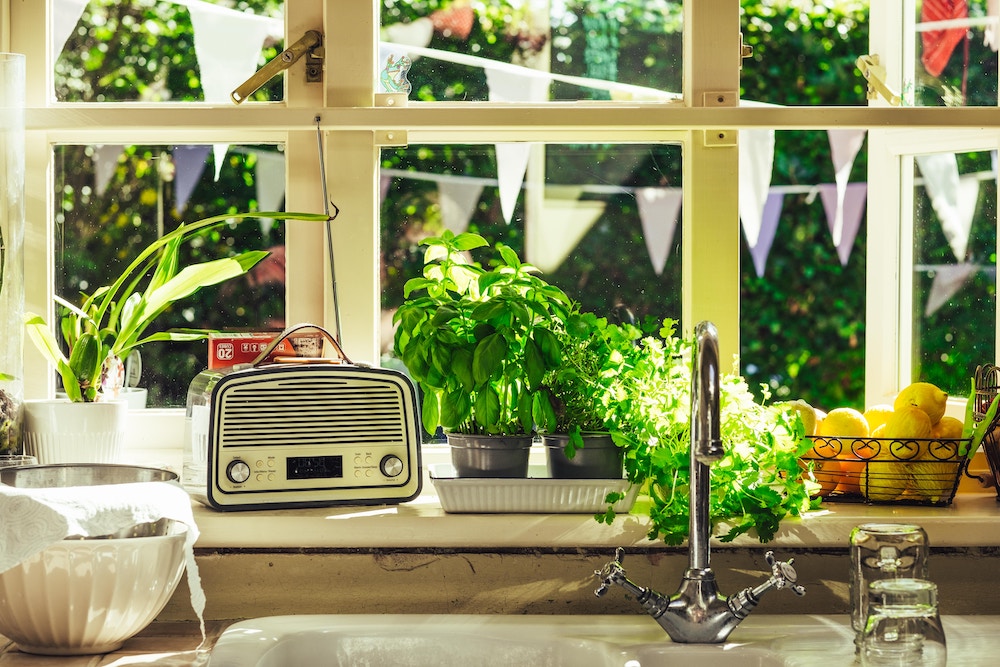 What better way to kick off a weekend than with new music? Fridays are always chock full of the latest songs and albums ready to be the soundtrack to everyone's antics, and here you'll find some of the week's standout releases. Whether you're ready to spin an anticipated song from a favorite artist or just taking a look at what's out there, there's a whole lot of tunes to dive right into. Who knows—maybe you'll find your next obsession.
Simple Plan and State Champs
"Where I Belong" (feat. We the Kings)
Greatest crossover of all time? To celebrate their upcoming tour, Simple Plan, State Champs, and We the Kings join forces for the absolute ripper "Where I Belong". While the concept might come off as a little overwhelming, the execution is flawless. Vocals from both SP and SC play off each other with a purpose, and this high-octane track instantly becomes a major highlight in their respective discographies.
Chrissy Costanza and Cailin Russo
"Phoenix"
Against the Current front woman Chrissy Costanza has a well-documented love for the competitive multiplayer game League of Legends. So there's nothing cooler than the fact that she's been tapped once again to be the voice of the game's theme song for their $1 million tournament. The track "Phoenix" is a powerful dark-pop anthem that takes after ATC's last album Past Lives. It ultimately has that big sonic feel that a competition like this deserves.
Green Day
"Fire, Ready, Aim"
Whether or not Green Day is trolling their record label with their new album is going to be punk's greatest conspiracy for the foreseeable future. Regardless, new Green Day music is never a bad thing. Of course, this isn't exactly your typical Green Day, as their upcoming LP will clock in at under half an hour, but you can't say the tracks thus far lack substance. "Fire, Ready, Aim" is Green Day with an oomph to their step and handclaps galore—even if Billie Joe Armstrong's voice is near unrecognizable.
Waterparks
Fandom
Waterparks' growth in such a short amount of time is something every new band should strive to achieve—with Fandom being the playbook for success. The trio's third album takes their pop-punk flair and sticks it into a blender for a "that was weird but I liked it" smoothie. Tracks like "Dream Boy" are early Hellogoodbye on acid while "Turbulent" is basically a love letter to Twenty One Pilots.
Sam Hunt
"Kinfolks"
Averaging about a single per year, Sam Hunt is definitely the most frustratingly consistent artist of our time. The long-awaited follow-up to his 2014 breakout is still…well…long-awaited—we don't really hear much new music from him until he decides to creep out of hiding and drop a song. His latest resurgence "Kinfolks" proves why he doesn't need to keep his name in the headlines to stay relevant—instead he lets his songs do the talking.
Simple Creatures
Everything Opposite
Simple Creatures, the joint project between Blink-182's Mark Hoppus and All Time Low's Alex Gaskarth, was never meant to even enter the same stratosphere as their main bands, but the quality of the side project can't be denied. The duo's second EP, Everything Opposite, builds on what made their debut so solid—they're experimenting musically but the dual vocals work so well that they make you feel like Simple Creatures has been around forever.
Harry Styles
"Lights Up"
"Lights Up" is Harry Styles beaming with confidence as he makes an illustrious comeback two years since officially going solo. The UK crooner adds a much desired dance-laden groove to his sound after a big old-school pop/rock focus on his debut. The fact of the matter is that Styles excels at anything he sets his mind to in the studio. It'll be a tough wait until we get to see what's in store for album two.
Hawthorne Heights
"Hard to Breathe"
Last year's Bad Frequencies was arguably Hawthorne Heights' best album to date, so the upcoming Lost Frequencies is certainly something to be excited over. It's not exactly a new record but rather a b-sides/rarities collection unearthed for fans and listeners alike. "Hard to Breathe" makes that tough to believe though as it comes across as anything but a b-side. The track details frontman JT Woodruff's youth growing up in a broken home, and the emotion spilled throughout the lyrics tell
the story.
The Devil Wears Prada
The Act
The Devil Wears Prada have been reinventing their sound for the past decade but The Act is where they really hit their mark. Evolving from trendy hardcore to inspired metal, their new LP shines in its lyricism and spoken-word styled screams, similar to what you'd find from a band like The Chariot. Pop elements are subtly sprinkled throughout to bring the band's career full circle, as they never shied away from writing a hook even during their early years.
Other new releases:
Our Last Night – "Let Light Overcome the Darkness"
Yungblud – "Original Me" (feat. Dan Reynolds)
Babymetal – Metal Galaxy
Freddie Mercury – Never Boring
The Neighborhood – "Yellow Box"
Dance Gavin Dance – "Blood Wolf"
Lacuna Coil – Black Anima
Big Thief – Two Hands
Elbow – Giants of All Sizes
Camila Cabello – "Easy"
Bishop Briggs – "Jekyll & Hide"
Hayley Kiyoko – "I'm Too Sensitive For This Shit"
James Arthur – "You" (feat. Travis Barker)
Mike Posner – "Fun up Here"
EXO – "Bird"
Jojo – "Joanna"
Bea Miller & Jessie Reyez – "Feels Like Home"
Mansionair – "Easier" (feat. Shaed)
Lil Kim – 9