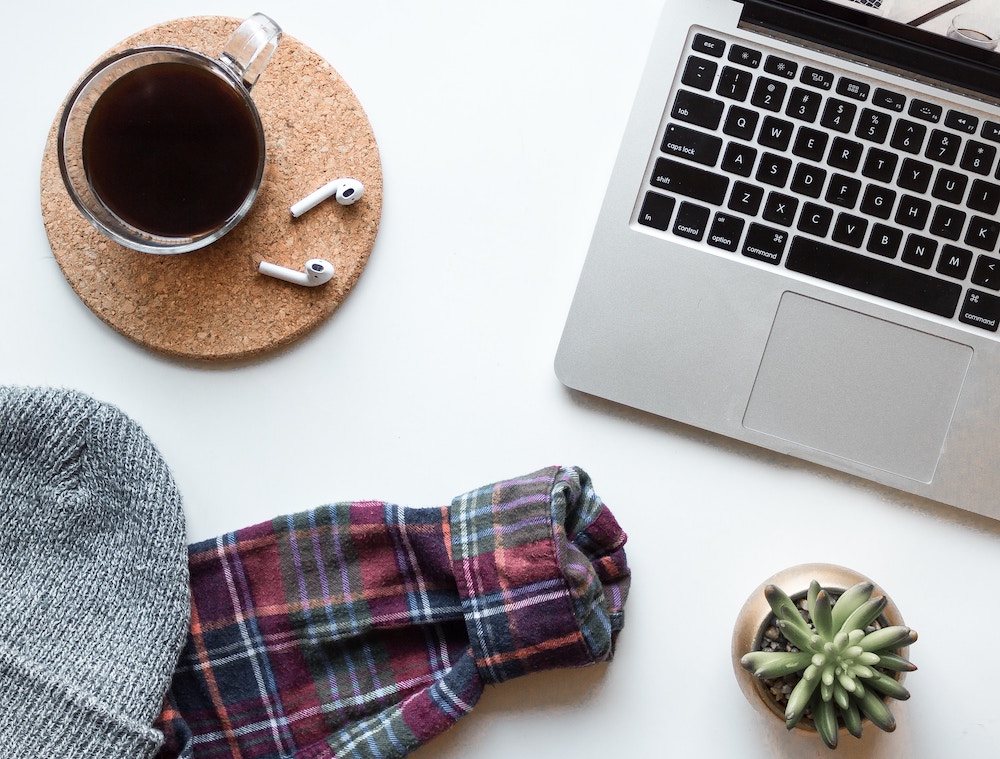 What better way to kick off a weekend than with new music? Fridays are always chock full of the latest songs and albums ready to be the soundtrack to everyone's antics, and here you'll find some of the week's standout releases. Whether you're ready to spin an anticipated song from a favorite artist or just taking a look at what's out there, there's a whole lot of tunes to dive right into. Who knows—maybe you'll find your next obsession.
A Day to Remember – "Degenerates"
A Day to Remember come storming out of the gates with an anthemic new single, "Degenerates"—the first 'solo' release of theirs since 2016. Of course, the band kicked off their hot band summer with a genre-bending collab with producer Marshmello, and it seems like the new track is set on catering to the influx of new fans. Unlike usual first singles from ADTR, this track forgoes any heaviness from the music and instead zeroes in on the pure pop-punk side of them—something they've mastered for years.
Taylor Swift – Lover
Lover is the most important record of Taylor Swift's career. Coming off the pseudo-edgy dark-pop-at-times Reputation, Swift transitions into a carefree, pastel-colored era with her new LP, a sign that she's giving up her grudges and instead harkening back to the drama-free days of love. There's a lot of that too—"London Boy" is a tribute to her UK boyfriend, while the title track steers Swift (slightly) back into the direction of country-pop.
The 1975 – "People"
After their spoken word, call-to-action track released the other week, The 1975 unveil the proper lead single from their upcoming album Notes on a Conditional Form and if you think you know what to expect, expect the opposite. The frantic guitar-heavy rocker falls in line more with a Refused-esque garage-punk style rather than their patented 80s flair and it's probably not going to be for everyone. However, what it does showcase is the band's fluidity in changing up their sound and it's a safe bet that this won't be the only surprise on Notes.
Young Thug – "Ecstasy" (feat. Machine Gun Kelly)
It didn't take long for Young Thug to revamp a song off his latest project, released just last week. Arguably the collection's best song, "Ecstasy" gets a new version that replaces the original—featuring a Machine Gun Kelly verse previously occupied by a Thugger one. Ultimately, the collab was for no reason other than to promote the duo's joint tour coming up, but MGK's addition doesn't do anything to lessen the track's quality.
Bayside – "Prayers"
After nearly 20 years as a band, Bayside keep things fresher than ever with "Prayers"—a track that marks a heavier sound for them, equipped with roaring guitars and an urgency from vocalist Anthony Raneri. The bridge's guitar solo is a highlight for a promising song that we'll most likely see on their upcoming eighth album.
5 Seconds of Summer – "Teeth"
Ryan Tedder is one of the co-writers behind 5 Seconds of Summer's new single, "Teeth" but at first listen you'd swear it was Patrick Stump. "Teeth" gives off major Fall Out Boy-Mania vibes with its falsetto-featured chorus, even if Rage Against the Machine's Tom Morello guests on it with his master guitar work.
As It Is – Bargaining: Reimagined
As It Is continue to push the envelope with their series of EPs that reimagine songs off their most recent LP, The Great Depression. Like previous installments, the three cuts here all take new directions: "The Reaper" could almost be a Panic! At the Disco song, "The Two Tongues (Screaming Salvation)" goes electro-pop, and "The Truth is I'll Never Tell" sounds straight out of a Super Nintendo game.
The Devil Wears Prada – "Lines of Your Hands"
"Lines of Your Hands" is a rollercoaster of a single from The Devil Wears Prada, a band that seems set on taking their brand of metal and flipping it on its head. The new tune is packed with straining screams and pounding drums, but female vocals break up the track until it goes into an all out frenzy to close it out.
Blink-182 and Lil Wayne – "What's My Age Again? / A Milli"
In honor of their summer tour, which Lil Wayne almost completely ditched half way through, Blink-182 joins Wayne for a mash-up track combining their respective hits "What's My Age Again?" and "A Milli". It doesn't sound all that different than the video they released of the hybrid tune but at least it's now on streaming services… If you think it's even worth repeated listens in the first place.
Ben Platt – "Rain"
Ben Platt made an artistic leap this year by releasing his debut full-length after leaving the lead role in Broadway smash Dear Evan Hansen. While solid, the album was a little one-dimensional as his voice naturally took all the spotlight. His latest single "Rain" changes that. "Rain" puts Platt into indie-pop territory with Bleachers-esque vocal melodies. Somebody should get him in the studio with Jack Antonoff ASAP.
Other new releases:
Charlie Puth – "I Warned Myself"
G-Eazy – "All Facts"
Lana Del Rey – "Fuck It I Love You" / "The greatest"
Yungblood – "Die a Little"
Why Don't We – "What Am I"
Missy Elliott – Iconology
Poppy – "Concrete"
Mura Masa – "I Don't Think I Can Do This Again (with Clairo)"
Bea Miller, Jessie Reyez – "FEELS LIKE HOME"
SAINt Jhn – Ghetto Lenny's Love Songs / "Borders (feat. Lenny Kravitz)"
YUNGBLOOD – "Die A Little"
Various Artists – 13 Reasons Why (Season 3)
Alessia Cara – "OKAY OKAY"
Charlie XCX – "Miss U"
Vince Staples – "So What? – Episode 01"
blackbear – "hot girl bummer"
Missy Elliot – ICONOGRAPHY EP
Summer Walker – "Playing Games"
X Ambassadors – "OPTIMISTIC"
FINNEAS – "Shelter"
Cheat Codes, Sofia Reyes, Willy William – "Highway"
AJ Mitchell – Slow Dance EP
Sheryl Crow – "Story of Everything with Chuck D, Andra Day, Stanley Clark Jr."
Wiz Khalifa – "Never Lie (feat. Moneybagg Yo)"