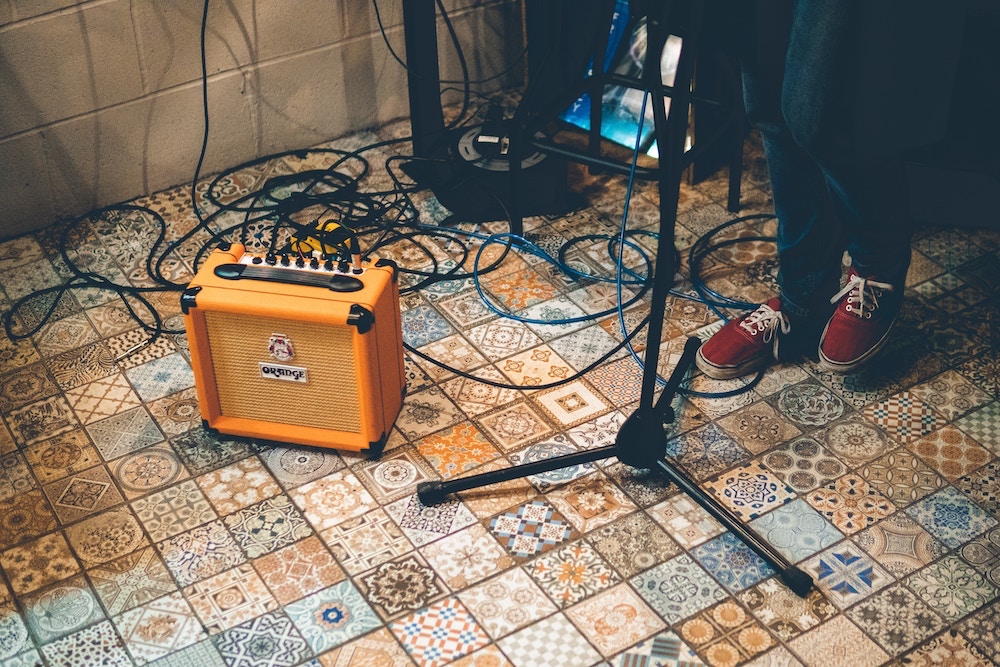 What better way to kick off a weekend than with new music? Fridays are always chock full of the latest songs and albums ready to be the soundtrack to everyone's antics, and here you'll find some of the week's standout releases. Whether you're ready to spin an anticipated song from a favorite artist or just taking a look at what's out there, there's a whole lot of tunes to dive right into. Who knows—maybe you'll find your next obsession.
Taylor Swift
"Lover"
Perhaps one of the most polarizing songs in her career, Taylor Swift turns back the clock for the country-tinged title track off her new album Lover. It's another collaboration with producer Jack Antonoff but it's unlike anything the two have done together. Even though the track is still inherently pop, it could benefit majorly from a proper country mix for radio.
Sara Bareilles
What's Not Inside:
The Lost Songs from Waitress
The first chapter in Sara Bareilles' growing Broadway saga is approaching its end, but she's making sure there's always time for desserts. With Waitress closing this coming January, Bareilles is opening the curtains for an EP with outtakes and demos that weren't found on her soundtrack album from 2015. Like the original soundtrack, each of these cuts packs the same amount of heart from top to bottom, making it an essential listen for fans of the musical or just Bareilles in general.
Waterparks
"Watch What Happens Next" / "Dream Boy"
Waterparks is growing at a rapid pace—both musically and in popularity. You'll see that their last record only came out a calendar year ago, but their new material is hardly a rehash from 2018. A batch of new singles "Watch What Happens Next" and "Dream Boy" amplify their bratty, over-the-top rock flare with shiny production and even bigger hooks. They're basically the pop-punk Twenty One Pilots mixed with a version of Hellogoodbye if they never changed their sound.
5 Seconds of Summer
"Easier" (Remix feat. Charlie Puth)
The Charlie Puth-influenced track "Easier" from 5 Seconds of Summer gets a bit more authentic with a remix featuring the singer himself. "Easier", which was co-written by Puth, sports his silky vocals on top of an added verse, making for an unneeded—but welcome!—boost to the song's longevity.
WhoHurtYou
"Nobody Wins"
WhoHurtYou, the newest project from All Time Low's Jack Barakat, isn't afraid of showing its heart on its sleeve; in fact, that's the whole purpose for why it exists. As an outlet to express feelings and emotions stemming from a devastating breakup, WhoHurtYou channels through song the different kinds of phases one may go through. "Nobody Wins" drives home the fact that both parties in a relationship struggle when it ends and holding onto guilt just makes it worse. Like their debut single, this new cut follows in its pop footsteps, albeit in a darker setting than its bouncy predecessor.
Kayzo
Unleashed
Mixing rock and EDM isn't exactly a new thing—Skrillex did originate from From First to Last, after all—but DJ/producer Kayzo is helping bridge the gap a bit more with his LP Unleashed. The main draw to this record is undoubtedly its star-studded track listing: guests include the likes of Underøath, All Time Low, Our Last Night, and even a feature from the late We Came As Romans singer Kyle Pavone. Each track is also catered to the style of its guest, as Alex Gaskarth provides the hook for a pop-EDM hybrid, while Underøath lay their anthemic rock over gritty synth stabs.
Hoodie Allen
Whatever USA
Rapper Hoodie Allen takes a different approach to Whatever USA, the follow-up to 2017's The Hype. While The Hype dabbled in various styles, Allen's goal for his new record was to put a chokehold on the sound of summer. Coming in at only nine songs keeps the album from overstaying its welcome, and it's also short enough to cycle through for repeat listens. Singles "Hell of a Time" and "Come Around" will draw you in, but certified smash "60 Seconds" will make you stay.
PVRIS
"Hallucinations"
PVRIS' first new single "Death of Me" revealed the band's desire to branch out to a wider audience, shifting their sound to emulate a bigger dark-pop feel. While different, it felt like a natural progression and their follow-up single "Hallucinations" only builds on it. With stronger hooks than ever before, PVRIS are embracing their trek to mainstream stardom with a song that shines as bright as their aspirations.
—
Roam
"Hand Grenade"
It's hard to standout in a genre ruled by the likes of Neck Deep, The Story So Far, and WSTR, but ROAM takes the challenge head-on with their new single, "Hand Grenade". The UK pop-punk outfit give most of their attention to a breezy chorus with a tooth-rotting pop melody, fitting right in with the pop-punk heavyweights—their new album, Smile Wide, might have what it takes to even surpass them.
FRND
"What If I Fall Apart"
Even though former Friday Nights Boys frontman and multi-platinum selling producer Andrew Goldstein has been crafting pop perfection for over a decade, FRND finds him starting back at square one. Of course, he's gaining a quick following, but we get to experience the growth of an artist improving with each track with his best yet on "What If I Fall Apart". An ethereal soundscape overtakes his airy vocals—a sound most similar to fellow EDM producer and collaborator Said the Sky.
Other new releases:
Issues – "Drink About It"
You Me at Six – "What It's Like"
Sleep on It – "Hold Your Breath"
Enter Shikari – "Stop the Clocks"
grandson – "Rock Bottom"
PRETTYMUCH – "Rock Witchu"
Death Cab For Cutie – "To the Ground"
VÉRITÉ – "ocean"
KONGOS – "I Forgot To"
The Neighbourhood – "Middle of Somewhere"
The Lumineers – Junior Sparks – Trio
Stereophonics – "Fly Like an Eagle"
Friendly Fires – Inflorescent
Frank Turner – No Man's Land
Sleater-Kinney – The Center Won't Hold
Charli XCX – "Cross You Out"
Miley Cyrus – "Slide Away"
Normani – "Motivation"
Illenium – Ascend
Swae Lee – "Won't Be Late (feat. Drake)" / "Sextasy"
Diplo – "Heartless (feat. Morgan Wallen)"
Macklemore – "Shadow"
Plain White T's – "Let's Lay Low"
Martin Garrix – "Home (feat. Bonn)"
Miranda Lambert – "Bluebird"
FLETCHER – "All Love"
Arin Ray – "Change (with Kehlani)"
Anna of the North – "Playing Games"
Hunter Hayes – Wild Blue – Part 1
88rising, NIKI – "Indigo"
Snoop Dogg – "Do It When I'm In It (feat. Jermaine Dupri, Ozuna, Slim Jxmmi)"
Liam Gallagher – One of Us EP
Chelsea Cutler – "How to Be Human"