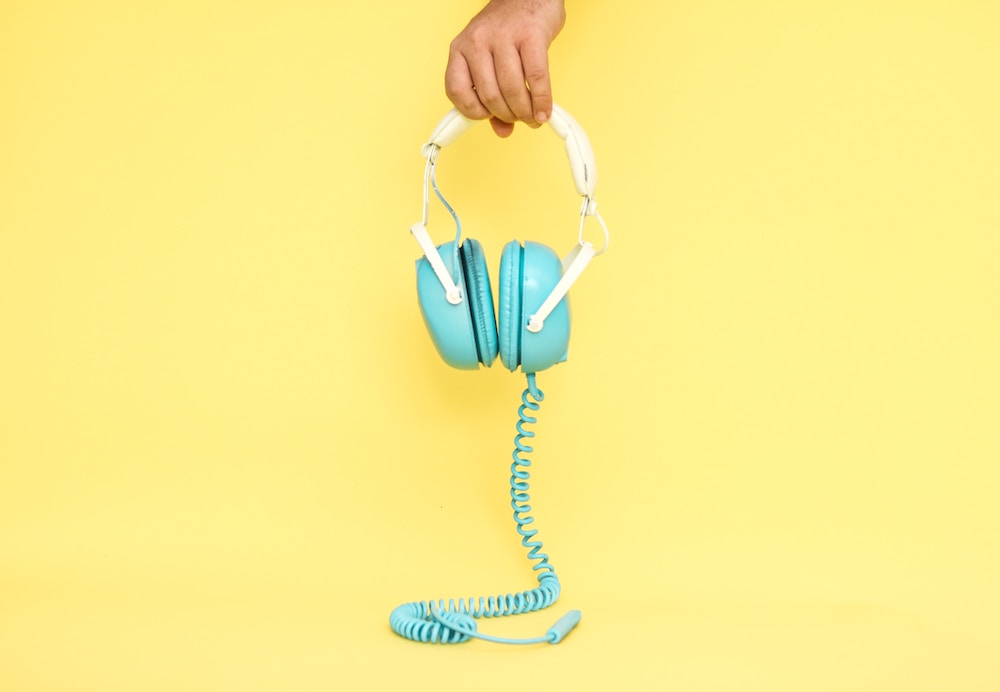 What better way to kick off a weekend than with new music? Fridays are always chock full of the latest songs and albums ready to be the soundtrack to everyone's antics, and here you'll find some of the week's standout releases. Whether you're ready to spin an anticipated song from a favorite artist or just taking a look at what's out there, there's a whole lot of tunes to dive right into. Who knows—maybe you'll find your next obsession.
Ed Sheeran
No. 6 Collaborations Project
Ed Sheeran's new Collaborations project is a nod to the days before he became a superstar but this record isn't about nostalgia. If there's any consistent characteristic about his music, it's that it's never the same song twice. Sheeran brings out the heavy hitters on No. 6 Collaborations Project, enlisting A-tier names like Cardi B, Eminem, and Travis Scott. Surprisingly, each feature works extremely well whether the song sports a huge pop hook ("Remember the Name") or dials things back in ballad-form ("Best Part of Me").
Madeon
"Dream Dream Dream"
The return of Madeon has been nothing short of spectacular—even if his new cut "Dream Dream Dream" is only the second song he's released thus far. The soulful single is going to be the opener of the producer's upcoming album and it leaves the door wide open for what to expect on the rest of the record. Like his previous single, "All My Friends", the soundscape of "Dream" is vast and atmospheric, but the latter earns the slight edge for its unique synth and vocal effects.
Sum 41
"45 (A Matter of Time)"
It doesn't take a lyric website to get the point of Sum 41's new single "45 (A Matter of Time)": They really don't like the president. Of course, this is nothing new for the rock act—they've made their fair share of songs about their disdain for political leaders over the years—but "45" has a special bite to it that the previous tracks didn't. "45" is fast and brash which is really the key component to a good Sum 41 song in the first place.
Lil Peep & XXXTentacion
"Falling Down" (Travis Barker Remix)
Lil Peep and XXXTentacion were some of Travis Barker's favorite artists so he decided to remix their collaborative track "Falling Down" to honor the late rappers the best way he knows how. Barker's drumming prowess meshes well on the otherwise-laid-back song, and his "Adam's Song"-inspired imprint helps flesh the remix out to its full-potential.
Matt Nathanson
"Same Drugs" (feat. Patrick Stump)
The upcoming EP Postcards (from Chicago) is an interesting concept from singer-songwriter Matt Nathanson. Paying tribute to the city of Chicago, Postcards will feature cover songs from hometown artists with Nathanson's own spin. First up? "Same Drugs", the classic cut off Chance the Rapper's Coloring Book. Nathanson even double-dips on the Chicago love by bringing in Fall Out Boy's Patrick Stump (he'll be covering FOB's "Hum Hallelujah" too) and the result makes "Same Drugs" one of the finest covers of the year.
Beyoncé
"Spirit"
There's no question that the upcoming remake of The Lion King will shatter box-office records and it's partly due to the all-star cast responsible for the voices. But stars can't turn something uninspired into something good and that's why the biggest key to the film's success is that everyone involved knows how important it is to nail every aspect. Beyoncé does her part with the new single, "Spirit", taken from the film and featured on the soundtrack in which she curated herself. It's a powerful anthem with impeccable vocals that'll undoubtedly nab her an Academy Award nod.
PVRIS
"Death of Me"
A new era of PVRIS begins with a whole new sound. "Death of Me" kicks off a dancier, more accessible version of the band as the song runs wild with a stomping beat and a huge chorus.
Billie Eilish
"Bad Guy" (feat. Justin Bieber)
Justin Bieber-superfan Billie Eilish has her dream come true as the singer hops onto her hit "Bad Guy" for a feature. Simply put, it's…weird. The song is largely the same. Bieber isn't just tacked on here but his awkward ad-libs practically kill what is otherwise a solid verse and chorus. If anything, the new version will be a success if it leads to a future collaboration between the two—maybe something a little more focused.
Twenty One Pilots
"Cut My Lip (40.6782°N, 73.9442° W)"
Twenty One Pilots unveil the next offering from their 'Location Settings'—re-vamped versions of Trench songs recorded in various locations. This time "Cut My Lip" gets the stripped down treatment—stemming from when the duo performed it in Brooklyn, New York. It's hard to take a song like "Cut My Lip" and make it effective by reducing it to barebones but they managed to do so while still leaving some meat on the song—a highlight being the vocoder painting the final chorus.
Lil Nas X
"Old Town Road" (Remix)
(feat. Young Thug and Mason Ramsey)
"Old Town Road" is the gift that keeps on giving. As the Lil Nas X track is fast approaching Billboard chart records, he's adding some extra firepower in the form of yet another remix featuring Young Thug and Mason Ramsey. The two unlikely heroes are eccentric in their own right, as Ramsey steals the show with a signature yodel.
Other new releases:
Banks – III
LIGHTS – Skin&Earth Acoustic
Asking Alexandria – "The Violence"
Of Monsters and Men – "Wild Roses" 
Bon Iver – "Faith" / "Jelmore"
Bleached – Don't You Think You've Had Enough
Blood Orange – Angel's Pulse
Tycho – Weather
David Guetta & Martin Solveig – "Thing For You"
Future – "100 Shooters"
Andy Grammer – "I Found You" 
Mike Posner – "Look What I've Become" (feat. Ty Dolla $ign)
Lykke Li x Skrillex "Two Nights Part II" (feat. Ty Dolla $ign)
Eve – "Reload"
David Guetta – "Thing for You" 
Gallant – "Crimes"
Chris Young & Lauren Alaina – "Town Ain't Big Enough"
Emeli Sande – "Shine"
Ritual – "Using" (feat. Emily Warren)
Sofi Tukker – "Swing"