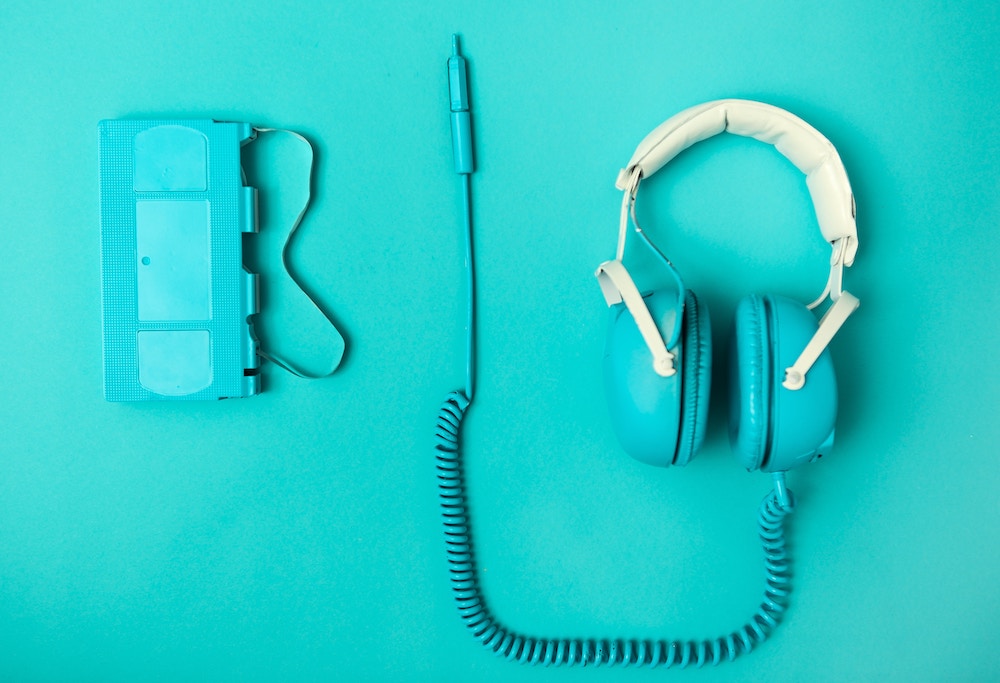 What better way to kick off a weekend than with new music? Fridays are always chock full of the latest songs and albums ready to be the soundtrack to everyone's antics, and here you'll find some of the week's standout releases. Whether you're ready to spin an anticipated song from a favorite artist or just taking a look at what's out there, there's a whole lot of tunes to dive right into. Who knows—maybe you'll find your next obsession.
blink-182 – "Happy Days"
New blink-182? Happy days indeed. The rock act are still simmering down from their 45-second ripper released the other week but they're keeping the iron hot with another new track (even if their upcoming album isn't out until September). "Happy Days" is largely a Mark Hoppus song and the lack of Matt Skiba doesn't hinder it in anyway. In fact, it emphasizes how vital Hoppus-centric tracks are. Few can dominate a hook like he can.
Marshmello – Joytime III
Melody-maker extraordinaire, Marshmello brings out the heavy hitters for the third installment of his Joytime full-lengths, but it feels like he could have done a lot more damage if he wanted to. Tracks like the A Day To Remember-assisted "Rescue Me" carry the record, as Marshmello is at his best when collaborating with another artist, so it's a puzzling choice to exclude recent singles with Chvrches, Kane Brown, Tyga, and Roddy Richh. Still, there's enough firepower here to fuel your summertime playlist even if he didn't give "album-love" to some of his best tracks.
Machine Gun Kelly – Hotel Diablo
Getting dunked on by Eminem would normally send a rapper to an early grave but, for all intents and purposes, Machine Gun Kelly refused to go down that easily. With the feud between the two likely over, Hotel Diablo makes use of MGK's multi-faceted songwriting for a record that touches on all sides of the musician, the catchy woman-led hook on "Dead in My Pocket" and rap-rock stunner "I Think I'm Okay" headlining the track listing.
MxPx – "Franco Un-American"
MxPx pay tribute to fellow punk-rock mainstays NOFX by covering their political classic "Franco Un-American". It's almost redundant: How different can the cover really be? It isn't all that different, because it doesn't need to be. MxPx simply throw a new coat of paint on the aging track by staying true to the original, but the added horns are definitely a nice touch.
Ed Sheeran – "Blow"
(feat. Chris Stapleton and Bruno Mars)
Along with being a strange billing on a song in the first place, the trio of Ed Sheeran, Chris Stapleton, and Bruno Mars deliver something even more unexpected on their joint track "Blow". Instead of having the song cater to the strengths of either artist, it instead takes everyone out of their comfort zones with a rock flair that Rage Against the Machine would be impressed by. Of course, they make it work and Bruno Mars somehow gives a sultry performance that you'd still want to circle-pit to.
Ed Sheeran – "Best Part of Me" (feat. YEBBA)
Ed Sheeran isn't done this week, as the artist drops yet another track from his upcoming Collaborations project. This time around, Sheeran goes back to basics on the ballad "Best Part of Me" featuring singer/songwriter YEBBA. Her voice complements Sheeran's effortlessly but the highlight is when the two join together on the powerful chorus.
BTS – "Lights"
BTS are unstoppable workhorses and the most impressive part about their willingness to keep the foot on the gas pedal is that their quality never seems to suffer. Their new song "Lights" marks the group's first Japanese single of the year. The jubilant ballad meshes well with their patented rap verses, too. Of course, it doesn't strike as strongly as their Halsey track "Boy With Luv" but the variety from the group has always been one of their strongest attributes.
Grayscale – "In Violet"
Grayscale follow up their latest single with one of a similar quality in the groovy "In Violet". Packed with a soaring chorus and solid lyrics, the song is a pop-punk summer highlight—but one suited for long drives home at night rather than a beachside party.
Post Malone – "Goodbyes"
If you were wondering whether 2019 was going to get any bigger for Post Malone, his new single "Goodbyes" is your answer. After already notching a number two single this year with "Wow", the new track won't waste any time hitting number one—at least if Young Thug has anything to say about it. The eccentric rapper joins Malone on the mid-tempo pop smash. His unique vocal melodies and personality help shape the song into something more than just a standard catchy Post Malone hit.
Dimitri Vegas & Like Mike, David Guetta,
Daddy Yankee, Afro Bros,
Natti Natasha – "Instagram"
Other New Releases:
J. Cole/Dreamville – Revenge of the Dreamers III
Jason Derulo – "Mamacita"
Belle and Sebastian – "Sister Bruddha"
Snow Patrol – "Time Won't Go Slowly"
Jaden, Willow – "Summertime in Paris"
Mokita – "More Than Friends"
Cassie – "Hungover"
Amber Run – "Affection"
Ellie Goulding – "Hate Me (with Juice WRLD)"