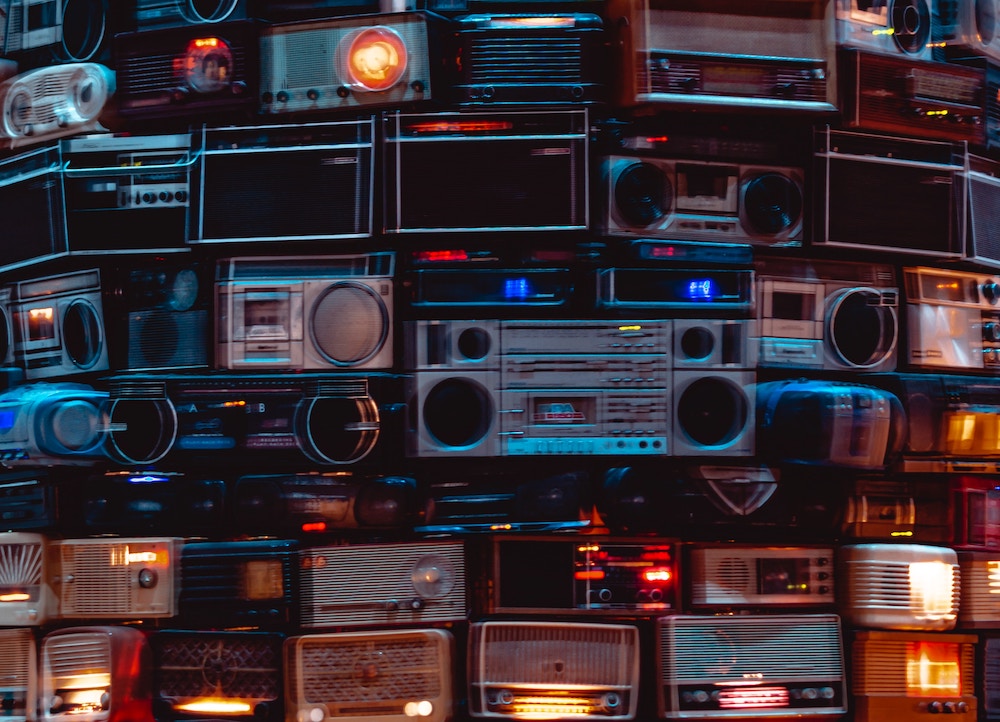 What better way to kick off a weekend than with new music? Fridays are always chock full of the latest songs and albums ready to be the soundtrack to everyone's antics, and here you'll find some of the week's standout releases. Whether you're ready to spin an anticipated song from a favorite artist or just taking a look at what's out there, there's a whole lot of tunes to dive right into. Who knows—maybe you'll find your next obsession.
Blink-182
"Generational Divide"
This new Blink-182 track is a shot of adrenaline pumped straight into your ears. "Generational Divide" clocks in at less than a minute but it makes use of its brief runtime with rapid-fire instrumentation, straight out of their Untitled days. Whether the band makes it an album intro or an interlude, a track like this fits almost anywhere on a Blink track listing.
Sum 41
"Never There"
Taking a step back from the metal-infused rock we've been getting from new Sum 41, the next track from their upcoming album takes a different turn with something much more stripped down. "Never There" is initially a piano/acoustic-driven ballad but builds into lush guitars and strings as the tune moves on. Written from a personal point of view, the song just bleeds emotion but that's something you get no matter what genre Sum 41 is delivering.
Valencia
"California" / "Rx"
Even though pop-punk act Valencia accomplished a lot during their career, it always felt like they ended things before they truly got started. The band called it quits almost eight years ago, but even playing shows over the past few years never quite filled the void like new music would have. That's why the release of two new tracks from Valencia are both exciting yet frustrating, because, like their one-off single release last year, there's no telling what might come next when it comes to new tunes. That said, "California" and "Rx" are on opposite ends of the musical spectrum as the latter takes charge with its jubilant upbeat chorus—a quality of Valencia that doesn't seem to disappear no matter how many years go by.
WhoHurtYou
"Wish We Never Met"
Sometimes it's easy to forget that musicians in a band who aren't the lead singer are, well, people too. Maybe they aren't always writing the lyrics or singing the tracks but their stories are just as important as the ones the songs are about; that's what All Time Low guitarist Jack Barakat's idea is with his new project WhoHurtYou. Stemming from a bad breakup, the band is part of the healing process for Barakat and the tracks show it. "Wish We Never Met" makes the best of a bad situation with a mid-tempo pop vibe that masks the regret expressed throughout the lyrics.
Marshmello
"One Thing Right" (feat. Kane Brown)
If you're thinking there's been an influx of country-EDM hybrids over the past year, that's because there has been. Who can blame the writers? After the success that Zedd's "The Middle" had with country crooner Maren Morris, everyone is throwing their (ten-gallon) hat into the ring to somehow re-create that winning combo. That said, Marshmello is no stranger to genre-blending in the first place, so his foray into country isn't a surprise. The prolific DJ taps country singer/songwriter Kane Brown on the catchy "One Thing Right". What stands out the most is the ability of Marshmello to craft a song around a vocalist rather than have the singer adapt to his production. It makes for musical moments where the attention is solely on the guest, creating a genuine atmosphere in which Marshmello is king at creating.

Lil Nas X
7 EP
There's no in between for meme-rapper Lil Nas X; he's either going to keep the fire burning with new music and maybe become the next Juice WRLD. Or he's going to flame out miserably like Desiigner, the mind behind the viral single "Panda". Most importantly, X is shamelessly including his breakout "Old Town Road" in all its Billy Ray Cyrus glory on his debut EP. That's not to say 7 EP isn't worthwhile. Country gimmick aside, cuts like "Panini" and the Cardi B-featured "Rodeo" show that there's a place for Lil Nas X to reap success alongside the other streaming giants of the industry and he might just have what it takes to surpass them.
Twenty One Pilots
"Chlorine (19.4326° N, 99.1332° W)"
As inventive as Twenty One Pilots are musically, nothing is quite like it when they decide to go acoustic. "Chlorine" gets a gorgeous barebones version as the band gives it a string of coordinates in the title, likely indicating the location in which the track was recorded at. Hopefully, this opens the door for additional acoustic cuts in other locations, because this was done far too well to be the only one.
Sleeping With Sirens
"Leave It All Behind"
"Leave It All Behind" is more cathartic for Sleeping With Sirens than you'd believe. After becoming a marquee act with their post-hardcore-pop tendencies, the band takes things back to basics on their new single where crunching guitars and screaming vocals take precedence over melodies and hooks.
Shawn Mendes
"Señorita" (feat. Camila Cabello)
The pop world needed a sequel after the 2015 Shawn Mendes/Camila Cabello collab. "Señorita" satisfies that need completely. Few artists in the genre have progressed in a fashion that Mendes and Cabello have, making "Señorita" a landmark moment in both artists' discography. It's the bouncy Latin-influenced guitars and the adult-contemporary vocal melodies that help infuse both their musical DNA on the track.
Dashboard Confessional
Now Is Then Is Now
Sticking true to his roots, Dashboard Confessional appeases fans both old and new with Now Is Then Is Now, a series of his past records that get an all-out stripped-down rendition. Re-working Dusk and Summer, Alter the Ending, and A Mark, a Mission, a Brand, a Scar, Chris Carrabba takes on classics like "Hands Down" and "Vindicated" and shows just how timeless they truly are.
Hoodie Allen
"Come Around"
Hoodie Allen is ringing in the summer solstice with a bang on his new track "Come Around". While most of his tunes are best played in a party scenario, this one is going to want to be cranked up beachside—the first chance you get. Breezy guitar strums are the focal point of the music here but Hoodie's melodic vocals are the reason that the song won't leave your head.
Other new releases:
BTS – "All Night" (feat. Juice WRLD)
Felix Cartel, LIGHTS – "Love Me (Acoustic)"
Walk the Moon – "Eat Your Heart Out"
Foster The People – "Imagination"
Two Door Cinema Club – False Alarm
Cold War Kids – "Complainer" / "4th of July"
Mokita – "ICLYA"
Jonas Brothers – "Greenlight – from Songland
88 Keys, Mac Miller, Sia – "That's Life"
Nicki Minaj – "Megatron"
Major Lazer, Anitta – "Make It Hot"
Daya – "Left Me Yet"
Migos – "Stripper Bowl"
Mark Ronson – Late Night Feelings / "Pieces of Us (feat. King Princess)"
Ingrid Michaelson – "Pretty"
Drake  – Best In the World Pack
Zara Larsson – "All the Time"
Stormzy – Crown (duo)
The Raconteurs – Help Us Stranger
Quinn XCII – "Stacy"
ARIZONA – "Nostalgic"
Bea Miller – "feel something"
Kim Petras – "Another One" (literally)
ILOVEMAKKONEN – M3
Imogen Heap – "The Quiet"
Far East Movement – "Maps"