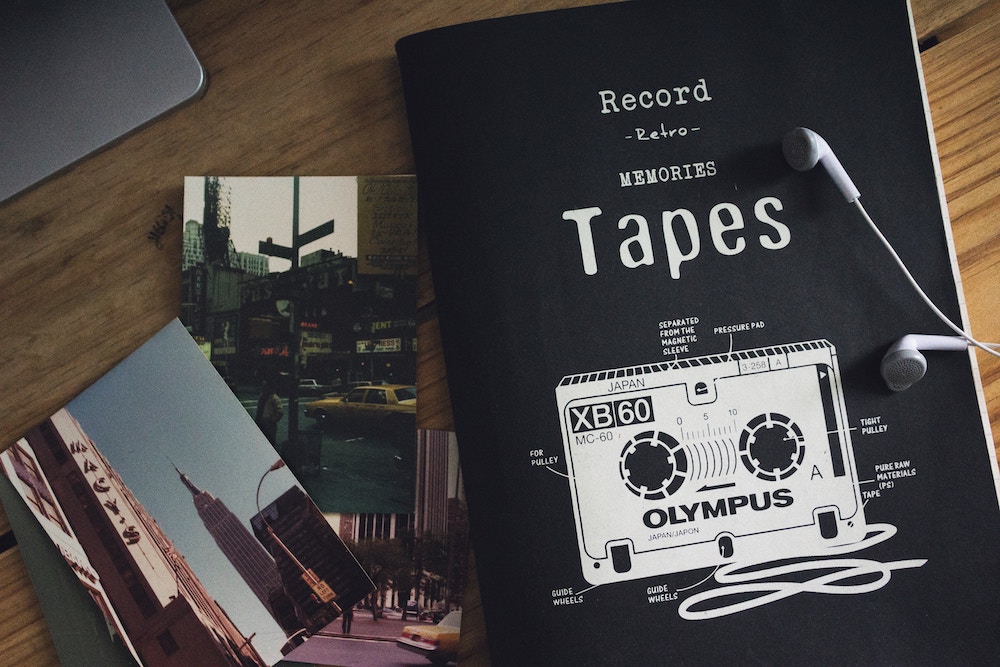 What better way to kick off a weekend than with new music? Fridays are always chock full of the latest songs and albums ready to be the soundtrack to everyone's antics, and here you'll find some of the week's standout releases. Whether you're ready to spin an anticipated song from a favorite artist or just taking a look at what's out there, there's a whole lot of tunes to dive right into. Who knows—maybe you'll find your next obsession.
Taylor Swift
"You Need to Calm Down"
The curtain has risen on the new Taylor Swift era, and even if it's got a familiar sound, it's a whole new message. "You Need to Calm Down", taken off her upcoming LP Lover, is a bright and poppy anthem that finds her expressing her voice to speak out against critics of the LGBTQ community. Clever wordplay douses the track throughout, and it's refreshing to see someone with such starpower fight back in support of those who are marginalized by others.
Marshmello
"Rescue Me" (feat. A Day to Remember)
A Rave to Remember? That might be a perfect nickname for the Florida rockers A Day to Remember, whose collaboration with EDM king Marshmello is way better than imaginable. If you think about it, it does make sense. ADTR have always excelled at the pop side of things in tracks like "Leave All the Lights on" and "I Surrender", so the breezy "Rescue Me" is right up their alley. It's a healthy dose of synth and rock but, as with all Marshmello (and ADTR) tracks, the hook will be the reason you keep coming back.
Simple Creatures
"Special"
Blink-182 may be getting back into the swing of things (and even All Time Low are moving the gears on new music) but that won't stop the joint passion project from the bands' respective frontmen. Mark Hoppus and Alex Gaskarth make their return as Simple Creatures with the new single "Special", a track that makes good use of both vocalists with an emphasis on a poppy vocal melody.
Sum 41
"A Death in the Family"
Sum 41 know exactly how to harken back to their older days without it sounding like a hopeless attempt to relive them. Their new material isn't necessarily as throwback as All Killer No Filler but the heavy DNA of Does This Look Infected? is embedded throughout the band's new single "A Death in the Family". It doesn't exactly commit to one genre, as the soft pre-chorus is surrounded by menacing crunchy guitars that culminate in an amazing solo.
Madonna
Madame X
Madame X is a strange mixed bag of signature Madonna songs coupled with tracks that have her seemingly heading off the rails, but it's not exactly a bad thing. Whether teaming up with Maluma or Quavo, the weirdness is sprinkled between the dancefloor-ready "God Control" and the dreamy "Come Alive". For an artist that has done it all, respect has to be thrown down a bit for branching out and taking risks, especially when they work out so well.
Monsta X
"Who Do U Love?" (feat. French Montana)
K-pop phenoms Monsta X sound like seasoned veterans of U.S. pop radio on their new single "Who Do U Love" featuring rapper French Montana. The addition actually adds little to what makes the track a success. The single is the group's first "English-first" track for an American audience and the way they construct a song that sounds like Charlie Puth on musical steroids is something all countries around the world can appreciate.
—
Rezz
"Falling" (feat. Underøath)
Underøath can't get EDM out of their systems. After last year's collaboration with Kayzo, the band steps back into the ring on a joint track with DJ/producer Rezz. "Falling" is hardly as brash and in-your-face as the Kayzo cut but vocals from Aaron Gillespie keeps the foot on the gas pedal while the song's drop is its ultimate payoff.
The Rocket Summer
"Morning Light"
Bryce Avary has come a long way as The Rocket Summer, more or less completely revitalizing his sound from teen pop to adult-contemporary gems. "Morning Light" continues down that same path. It's the indie-twang in the guitar work that makes the track so inviting, but the expert lyricism heightens the passion of it in a way that few can replicate.
Kaskade
"With You" (feat. Meghan Trainor)
"With You" has the potential to be a reset button of sorts for Meghan Trainor, the once-superstar-in-the-making who has fallen on a bit of bad luck. Poor performing singles and album delays undoubtedly hindered the rise of Trainor but her new collaboration with Kaskade shows that she's yet to hit her ceiling. Trainor's pipes bellow throughout the dancey number as her personality is on full-display. It's the reason why she was a success from the start and it's the reason why "With You" is a success here and now.
Other new releases:
BTS, Zara Larsson – "A Brand New Day"
Bastille – Doom Days
BANKS, Francis and the Lights – "Look What You're Doing to Me"
X Ambassadors – ORION
COIN – "Crash My Car"
FINNEAS – "Angel"
Flume – "Let You Know" (feat. London Grammar)
Yoke Lore – Meditations
Drax Project – "All This Time"
Kim Petras – "Personal Hell"
Tycho, Saint Sinner – "Japan"
Anna Of The North – "Thank Me Later"
Editors – "Frankenstein"
sir Was – "Deployed" (feat. Little Dragon)
Luis Sonza, Pabllo Vittar – "Garupa"
Alec Benjamin – "Must Have Been the Wind"
Alesso, TINI – "Sad Song"
DJ Snake – 'Loco Contigo (with J. Blavin & Tyga)"
Bazzi – " Focus (feat. 21 Savage)"
GoldLink – "Days Like This (feat. Khalid)"
Little Mix – "Bounce Back"
Dermot Kennedy – "Outnumbered"
Matoma, MNEK, Kiana Lede – "Bruised Not Broken"
King Princess – "Useless Phrases"
half•alive – "RUNAWAY"
Wale – "Gemini (2 Sides)"
Common – "Her Love (feat. Daniel Caesar)"
Gallant – "Sharpest Edges"
Galantis & Yellow Claw – "We Can get High"