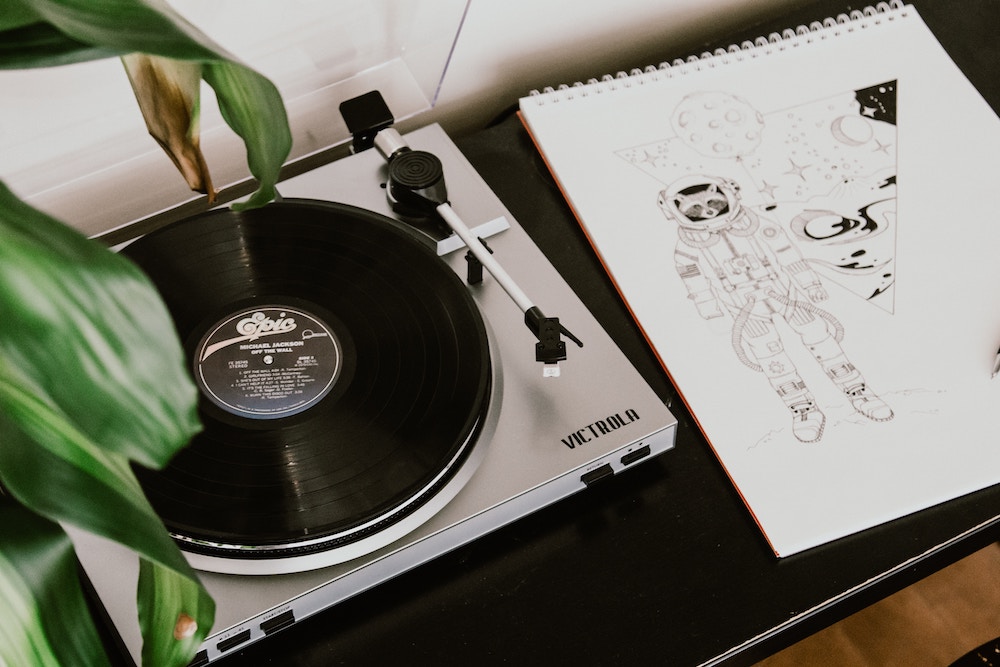 What better way to kick off a weekend than with new music? Fridays are always chock full of the latest songs and albums ready to be the soundtrack to everyone's antics, and here you'll find some of the week's standout releases. Whether you're ready to spin an anticipated song from a favorite artist or just taking a look at what's out there, there's a whole lot of tunes to dive right into. Who knows—maybe you'll find your next obsession.
Avicii
Tim
Recent posthumous releases from the likes of Lil Peep and XXXTentacion show that there is life after death with prolific musicians who never let their foot off the gas pedal. Avicii was in the midst of making a new record before his tragic death last year. Collaborators and producers have come together to finish what Avicii started with the new LP Tim. Given the circumstances, Tim is largely upbeat with an array of sounds that span across a number of genres, but the anthem "Heaven" with Coldplay singer Chris Martin really makes the release shine.
Future
Save Me
This may come as a shock but Future put out new music. It's true. Actually, though, the real shock is it actually isn't an album this time around but instead a humble 7-song EP. Future doesn't really *DO* EPs but he makes the collection work. It might even be the best thing going forward for him. EPs largely remove potential for filler—which Future hardly falls victim to in the first place—but the lack of an exhausting track list length makes it really easy to jump right back into listening to Save Me.
Jonas Brothers
Happiness Begins
It almost isn't even fair that the Jonas Brothers still have to be associated with their past LPs. A lengthy hiatus has proven the time away has shaped them into something you couldn't imagine 2009 JoBros becoming. The comeback record Happiness Begins puts the trio into new territory, largely borrowing vibes from Joe Jonas' dance-pop band DNCE. It's also the first record that sees them collaborating with outside writers and producers but the extra cooks in the kitchen really help the guys flesh out what Happiness Begins needed to sound like for their reunion to truly be a success.
Jon Bellion
"Blu" / "Conversations with My Wife"
/ "Stupid Deep" (Acoustic)
Master producer, singer, songwriter, and multi-instrumentalist Jon Bellion is simply a jack-of-all-trades, but there's something about his acoustic tunes that make him even more special. He gives an acoustic rendition to what are arguably the best three songs off his latest record, Glory Sound Prep, and even calling them acoustic would be a disservice. "Blu", "Conversations with My Wife", and "Stupid Deep" are re-worked all in different ways featuring an array of musical variety, like how the electric "Conversations" transforms into a gorgeous piano ballad.
Madonna
"Dark Ballet"
Madonna's upcoming LP is all over the place—but in the best ways possible. Between collaborations with Swae Lee and Maluma to her own solo bangers, "Dark Ballet" somehow manages to up their weirdness some more. A near two-minute interlude breaks up the track with a robotic voice and piano, proving the album is turning more into a spectacle than a standard record.
BTS
"Dream Glow" (feat. Charli XCX)
Ever wanted the chance to manage BTS? Soon you'll have it—and, thankfully, it's without all the stress that comes with managing them in real life. The K-pop phenoms are dropping a new simulation game later this month that'll let you bring them to super-stardom—but the best part is it's coming equipped with brand new tunes. "Dream Glow" is massive exposure for featured artist Charli XCX who hasn't gained the U.S. spotlight as much as she's deserved. The song in general sports a similar feel as their joint track with Halsey which proves they really know how to best use the talent of their guest features.
Andy Grammer
"My Own Hero"
Andy Grammer's "My Own Hero" strays away from his safe (albeit good) adult-contemporary pop for something a little riskier. The new track has Grammer unloading what almost might work on country charts. His voice is purposeful and impactful in a way that you couldn't picture anybody but him singing it.
City and Colour
"Astronaut"
Even though Alexisonfire is getting back into the swing of things, frontman Dallas Green is making time for his passion project City and Colour. The new song "Astronaut" is practically the musical representation of a rocket preparing for takeoff with the soundscape building to ear-shattering levels by the end of the six minute tune.
Machine Gun Kelly
"I Think I'm Okay"
(feat. Yungblud and Travis Barker)
The triple threat of Machine Gun Kelly, Yungblud, and Travis Barker on "I Think I'm Okay" is a serious contender for one of the best pop collaborations of the year. Considering the team here, you wouldn't think it'd be such a radio-friendly hit. However Barker's drum work is merely a mask for Yungblud and MGK to combine forces and deliver a great song with an even better hook.
Dan and Shay
"Speechless" (feat. Tori Kelly)
Dan and Shay's revamp of their hit "Speechless" is more than just adding vocalist Tori Kelly to the studio version: It's re-done to give it a more authentic acoustic feel. With the track taking the role as a duet rather than a simple feature, the duo makes "Speechless" a marquee moment in their discography.
Other new releases:
Half The Animal – Summertime High – EP
Bastille – "Those Nights"
Boston Manor – "Liquid"
Silversun Pickups – Widow's Weeds
Bon Iver – "Hey Ma" / "U (Man Like)"
Pharrell – "Letter to my Grandfather"
Call Me Karizma – "Rebels"
Sabrina Carpenter – "In My Bed"
Liam Gallagher – "Shockwave"
K.Flay – "Sister"
Kim Petras – "Clarity"
Black Eyed Peas – "Be Nice" (feat. Snoop Dogg)
Chris Stapleton – "The Ballad of the Lonesome Cowboy"
Goldlink – "U Say" (feat. Tyler, the Creator & Jay Prince)
Keane – "The Way I Feel"
Labrinth – "Miracle"
Rozes – "Call Me"
Whitney – "Giving Up"
Lil Nas X – 7 – EP
Santana – Africa Speaks
ILOVEMAKONNEN – "Shoot Shoot"
Fetty Wap – "Birthday" (feat. Monty)