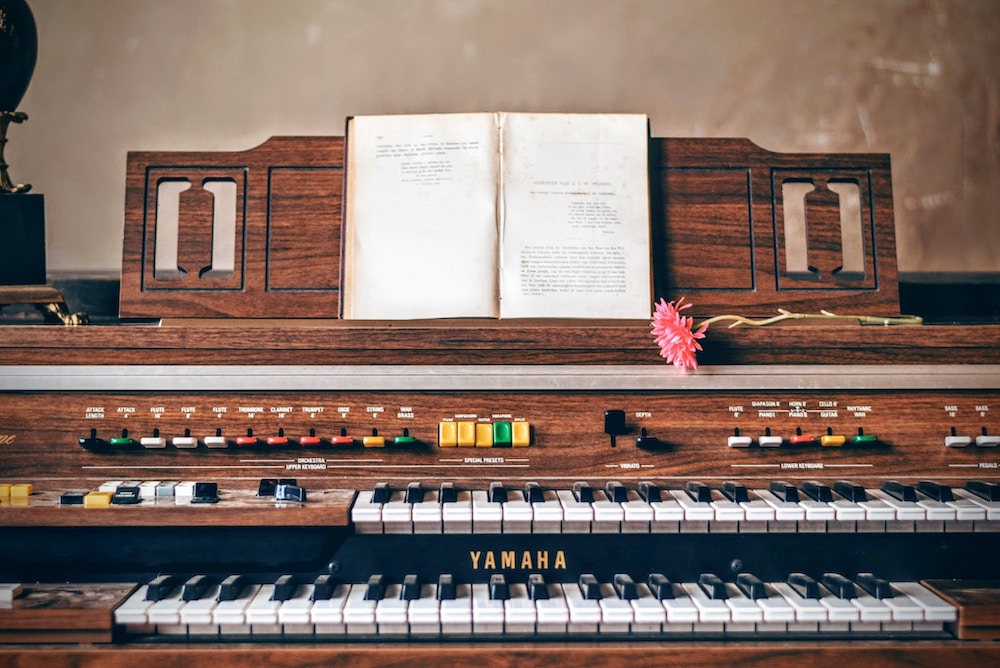 What better way to kick off a weekend than with new music? Fridays are always chock full of the latest songs and albums ready to be the soundtrack to everyone's antics, and here you'll find some of the week's standout releases. Whether you're ready to spin an anticipated song from a favorite artist or just taking a look at what's out there, there's a whole lot of tunes to dive right into. Who knows—maybe you'll find your next obsession.
The Dangerous Summer
Mother Nature
(earlier preview)*
From rising pop-rock act to well-seasoned veterans of the genre, The Dangerous Summer has been through the wringer but they have managed to always stay on their feet. Now, with Mother Nature, it becomes their most cohesive and inventive record to date. Without straying away from massive guitars and emotional vocals, Mother Nature takes the band to new heights with sharp turns like on the robotic "Better Light" and synthy "Starting Over / Slow Down".
*Mother Nature will be officially released on June 14th—but you can pick up a copy early at one of their shows!
Thomas Rhett
Center Point Road
For his new album Center Point Road, singer/songwriter Thomas Rhett is shedding virtually all remnants of a country persona to reveal his inner-pop star desires. Sure, Rhett was always pop—and Center Point Road does keep some of his vocal twang—but the new record largely incorporates tracks that are a strange Train/Michael Bublé hybrid with little attempt to satisfy the country craving that he normally provides. Some songs are definite jams but nothing quite measures up to the perfect pop and country recipe of "Unforgettable" from his last LP.
Bowling For Soup
"Sometimes I Don't Mind"
After over two decades as a band, Bowling For Soup is still figuring out ways to keep things fresh. "Sometimes I Don't Mind" kicks off the latest venture from the rock band as they begin a series of covers—one per month for the next year to celebrate 25 years as a group. The Suicide Machines cover is replicated effortlessly, and considering their track record with covers ("1985" was a cover, too, ya know), we're looking forward to seeing what else they've got up their sleeves.
Miley Cyrus
She Is Coming
Miley Cyrus' short-lived Younger Now era saw the singer seemingly heading back to her roots—both in image and in song—but the country-inspired LP ultimately never had the bite that her breakout record Bangerz did. It turns out, with her new EP She Is Coming, that maybe brash glitz-and-glam pop was her true roots all along. The six-song EP is a more focused Bangerz, with tracks like "Cattitude" and "Mother's Daughter" being some of her strongest yet. Even though it's an EP, it's a blueprint for what's to come from Cyrus who finally seems to have found her sound.
The Chainsmokers
"Call You Mine" (with Bebe Rexha)
World War Joy, the upcoming album from The Chainsmokers, is taking shape similarly to last year's record, Sick Boy, but with a key difference. Like Sick Boy the LP is appearing to drip out a single song at a time until they're all released but, this time around, the quality of the tracks have improved greatly. Their latest cut features Bebe Rexha (who somehow has not been on a Chainsmokers song yet) flexing her vocal prowess on a pop tune with Instagram-caption-worthy lyrics, but the unique instrumentation sets it apart from other Chainsmokers tracks. Rexha dips her voice in vocoder for an additional effect, making her pipes just another tool to success.
Ed Sheeran
"I Don't Care" (Acoustic)
Ed Sheeran and collaborations aren't the most normal thing for the pop star but his upcoming LP will include sixteen of them—one of them being the recently released smash "I Don't Care" with Justin Bieber. However, Sheeran hasn't forgotten his roots—his acoustic version of "I Don't Care" is all him and him alone. He turns the trop-pop track into a romantic love song and the absence of Bieber doesn't hinder it at all.
Jon Bellion
"Crop Circles"
Coming off the heels of last year's album Glory Sound Prep, the new song from Jon Bellion, "Crop Circles", gives listeners a peek into what the next era for the singer may look like. "Crop Circles" is undeniably addictive, with hip-hop-inspired beats from his last full-length, but where the new track overtakes his previous material is all in his soaring delivery, where melody is the first thing on his mind.
Katy Perry
"Never Really Over"
After Katy Perry's questionable Witness era she comes out swinging on "Never Really Over". Dropping the edgy experimental pop this time around will prove to be a fantastic move, as the new cut is no-frills Top 40 ear candy. The track sports a pre-chorus that's better than the real chorus of most songs that came out this year, so whether 2019 will see a new Perry album or not, she gets the honor of having a "song of the summer" contender.
Madeon
"All My Friends"
The radio silence from producer/DJ Madeon is finally over. After a three year wait, he's come through with a new single. But does it live up to the hype? His last release was the joint track with Porter Robinson on "Shelter"—which is widely regarded as one of the greatest EDM songs ever constructed—so he's got his work cut out for him. Luckily, the sort-of-hiatus wasn't a bad thing. "All My Friends" is a multi-layered experience, tailor-made for summer days and summer nights, whether they're spent at a party or during a long drive home.
Frank Iero and the Future Violents
Barriers
Ex-My Chemical Romancer, Frank Iero debuts his third moniker in The Future Violents on his third solo LP. Previous records "with" The Cellabration and The Patience showed off a grungy and raw punk-rock sound, but Barriers seems to be the perfect combo of both. There are a few surprises though; the opener "A New Day's Coming" is an ode to 60s rock while "Great Party" almost feels like an early MCR cut.
Other new releases:
X Ambassadors – "HOLD YOU DOWN"
Phantogram – "Into Happiness"
VÉRITÉ – "gone"
Lauv – "Sad Forever"
Flor – "Little Light One"
Tove Lo – "Glad He's Gone"
Cardi B – "Press"
Bruce Sprinsteen – 'Tucson Trail"
John Legend – "We Need Love – from Songland"
Herve Pagez – "Spicy (with Diplo & Charli XCX)"
King Princess – "Cheap Queen"
Bad Bunny, Tainy – "Callaita"
ROSALIA – "Aute Cuture"
Kiana Lede – "Can I"
Tiesto, Jonas Blue, Rita Ora – "Ritual"
Daya – "Forward Motion (From the Original Motion Picture LATE NIGHT)"
AURORA – "A Different Kind of Human"
Sasha Sloan – "Thoughts"
Grey, Robinson – "First Time"
Bhad Bhabie – "Lotta Dem"
Kim Petras – "Do Me"
XYLO – yes & no
Mark Ronson – "Find You Again" (feat. Camila Cabello)