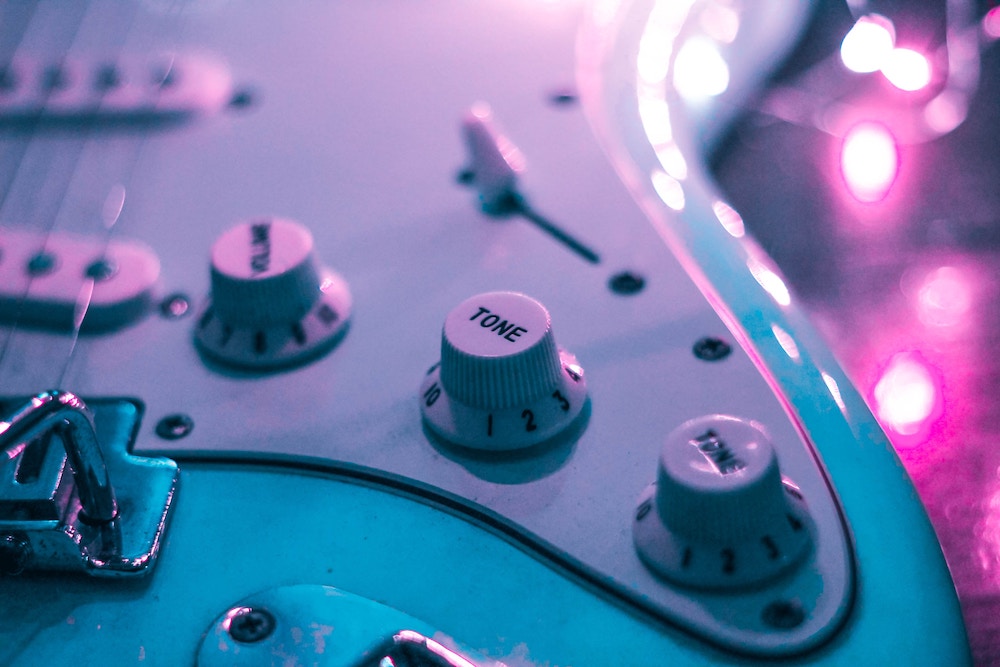 What better way to kick off a weekend than with new music? Fridays are always chock full of the latest songs and albums ready to be the soundtrack to everyone's antics, and here you'll find some of the week's standout releases. Whether you're ready to spin an anticipated song from a favorite artist or just taking a look at what's out there, there's a whole lot of tunes to dive right into. Who knows—maybe you'll find your next obsession.
Blink-182
"Blame It on My Youth"
The new era of blink-182 finds the legendary pop-punk act in familiar territory but they switch things up enough to distinguish their new sound from the pop-sensibilities of their last LP. "Blame It on My Youth" has a vocal-melody feel of Take Off Your Pants and Jacket with a soundscape of something less intrusive, as the chorus is effective but doesn't scream in your face. The track also does a good job implementing the vocals of both Mark Hoppus and Matt Skiba, with neither overshadowing the other. It's a safe first single but one that'll be up there on top of Blink playlists.

Ed Sheeran
"I Don't Care" (with Justin Bieber)
Ed Sheeran has the tendency to give away some of his best written songs to other artists. While it's quite noble of him, you have to wonder what it would have sounded like if he kept all those types of tracks for himself. His new one, "I Don't Care", gives you a pretty good idea. With assistance from Justin Bieber, the joint song puts Sheeran in an unapologetic pop territory, disregarding his usual guitar-influenced writing for sweet, sweet tropical-pop inspired beats. It's a cut that suits Bieber far more than Sheeran, but this time Sheeran clearly wanted a bigger role on his next surefire hit.
Madonna
"Crave" (feat. Swae Lee)
In theory, a Madonna x Swae Lee mash-up is the kind of thing that gets made by a random guy on YouTube at 3 a.m. (after one too many drinks). But the reality is: It's, uh, awesome. The simple, mid-tempo beat isn't anything major to write home about but Madonna's vocal hooks are a major selling point. Surprisingly, Swae Lee's feature doesn't make as big of an impact as they usually do—but maybe that's just a testament to how hard Madonna's been showing up with her new stuff.
Avicii
"Tough Love"
A posthumous Avicii album was always going to be bittersweet. Now that a collection of new material is approaching from the late DJ, it's a reminder of just how tragic his loss really is—especially considering the material that turned into the new album. Tim was far from finished. By the songs released thus far, you would have thought Avicii had it ready to go before his death—"Tough Love" is masterfully pieced together thanks to frantic string-instrumentation and a larger than life chorus.
Logic
Confessions of a Dangerous Mind
Logic's star-studded Confessions of a Dangerous Mind is an instant career-definer for the prolific rapper—who just a few months back made some scratch their heads with a new (soundtrack) record that wasn't really hip-hop at all. Side-projects aside, Confessions puts Logic in the driver's seat with honest lyrics doused in dark imagery, but it also sprinkles in some unique beats like in the melodic "Mama / Show Love". Of course, the Eminem-assisted "Homicide" is a clear standout, but some attention also has to go to "Don't Be Afraid to Be Different"—a track fresh out of the 80s featuring none other than Will Smith.
Carly Rae Jepsen
"Too Much"
Always someone who wears her heart on her sleeve, Carly Rae Jepsen's "Too Much" is driven by complete emotion. As is the case with a lot of Jepsen's discography, the lyrics are veiled by a dance-pop instrumental that allows the listener to let loose while she deals with the messy stuff but her breathy vocals and lovely high notes tells us she's having fun, too.
Phantom Planet
"BALISONG"
Yes, the band who made the song "California" from The O.C. is back and, no, they don't sound like that anymore. Phantom Planet's comeback is over a decade in the making, last releasing an LP in 2008 on Fueled By Ramen. While that record had strong indie-pop stylings, their new song "BALISONG" is a multi-layered rock track with a pop feel underneath. Vocalist Alex Greenwald knows his way around a catchy melody. And now that bassist Sam Farrar is an official Maroon 5 member, maybe we get an Adam Levine feature in the future?!
Trash Boat
"Given Up"
As powerful as the songs about a band's personal issues are, there's something to be said when a band covers one of those kinds of songs from another act. In the case of Trash Boat, the rock group takes on a cover of Linkin Park's "Given Up" for the Songs That Saved My Life compilation, a collection of covers that played an essential role to the bands featured on it. Trash Boat's rendition is wonderfully recreated as it sounds almost identical to the original but with a Trash Boat coat of paint, making for a great tribute to the late Linkin Park frontman Chester Bennington.
Other new releases:
Silversun Pickups – "Freakazoid"
The Get Up Kids – Problems
Gnash – "I'm So Sad"
Of Monsters and Men – "Alligator"
Flor – "Dancing Around"
Parachute – "Finally Got It Right"
Meghan Trainor – "Badass Woman"
Major Lazer – "Can't Take It From Me" (feat. Skip Marley)
David Guetta – "Stay (Don't Go Away)"
Ingrid Michaelson – "Missing You"
Mary J. Blige x Nas – "Thriving"
David Guetta – "Stay (Don't Go Away) [feat. RAYE]"
Ari Lennox – "BMO"
Jhene Aiko – "Triggered (freestyle)"
James Bay – Oh My Messy Mind EP
James Arthur – "Falling Like Stars"
ZAYN, Zhavia Ward – "A Whole New World (End Title) (from Aladdin)"
Kim Petras – "Blow It All"
ILOVEMAKONNEN – "Drunk on Saturday"
Elohim – BRAINDEAD
R3HAB – "Don't Give Up On Me Now (with Julie Bergan)"
Flying Lotus x Anderson .Paak – "More"
Marc Anthony – OPUS
Vince Gill – "A Letter to My Mama"
Raveena – "Mama"
Grace Carter – "Don't Hurt Like It Used To"