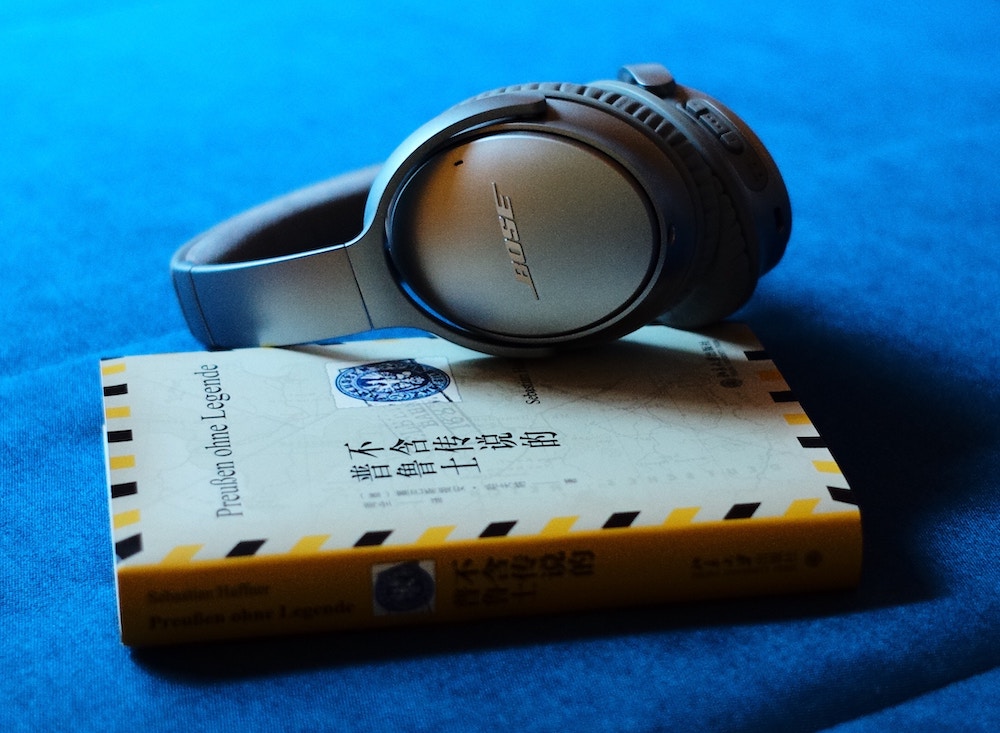 What better way to kick off a weekend than with new music? Fridays are always chock full of the latest songs and albums ready to be the soundtrack to everyone's antics, and here you'll find some of the week's standout releases. Whether you're ready to spin an anticipated song from a favorite artist or just taking a look at what's out there, there's a whole lot of tunes to dive right into. Who knows—maybe you'll find your next obsession.
Sara Bareilles
Amidst the Chaos
The versatility of Sara Bareilles has been something to marvel at over the years, from her rise to pop stardom to penning—and starring in—the Broadway hit Waitress. But what is most notable is her return from the stage to the studio, giving us a look into the past six years and how it's changed her as a musician and a songwriter. The result, Amidst the Chaos, displays Bareilles at her most vulnerable, yet with political themes and lyrics, wrapped beautifully in lush instrumentation.
Jonas Brothers
"Cool"
Right in time for spring, Jonas Brothers' comeback is blessing us with a breezy tune titled "Cool". Far and away the stronger cut compared to their previous single "Sucker", it kind of feels like a song that was maybe intended for Joe Jonas' project, DNCE, but the Jonas Brothers spin on this makes them undoubtedly the right artists for the job.
—
Ariana Grande
"Monopoly" (feat. Victoria Monét)
Ariana Grande's new track "Monopoly" is basically the sequel to "7 Rings", the boastful trap banger off her latest album, Thank U, Next. A duet with friend and collaborator Victoria Monét, the bouncy tune speaks to the duo's ever-stacking accolades rather than material possessions. Even with a one-off single, Grande delivers a track better than most artists' album cuts—"Monopoly" spells 'game over' for the rest of the genre.
Perma
Fight Fair
Say Anything may be dead and gone but the music never stops for frontman Max Bemis. He joins up with Eisley singer and wife Sherri DuPree for Fight Fair, the next installment from their power-couple supergroup, Perma. The band itself is the perfect extension of both Eisley and Say Anything—it has the rock prowess and vocal harshness from Bemis but the added sweetener of DuPree's devine vocal melodies and harmonies.
Alison Wonderland
"Peace"
EDM's shining star Alison Wonderland keeps getting better, and "Peace" has all the makings of why 2019 should be huge for the artist. Light on electronic elements, the song's booming bass and anthem-style chorus is what carries the track and makes it worth the repeat.
MAX
"Love Me Less" (feat. Quinn XCII)
Despite notching a Billboard hit, you could still consider pop singer MAX a best kept secret. It's been a few years since the sultry "Lights Down Low" made its debut but he's only perfected his craft since. "Love Me Less", featuring production work by Rogét Chahayed (a.k.a. The guy who wrote the opening keys to Travis Scott's "Sicko Mode"), shows what makes MAX so enticing in the first place—unique vocals that are instantly recognizable and a toe-tapping beat that makes MAX sound like a one-man boyband.
AJR
"Dear Winter"
AJR have no need to switch up their formula when it comes to new music but surprise songs like "Dear Winter" sets the band apart in a bloated indie-pop genre. A sweet acoustic number, the song isn't an ode to the coldest months of the year but an adorable message to their perspective child that they've named Winter.
Megan & Liz
"Take Me"
Megan & Liz can just as easily capture the ears of listeners with their lyrics as they can with their hooks. Well-versed in crafting both country-tinged ballads and pop gems that would make Carly Rae Jepsen jealous, the sister-duo's new single "Take Me" meshes the two together and adds some fun EDM elements that we haven't seen from them before.
Hellogoodbye
S'Only Natural (Nude Mixes)
Even though Hellogoodbye are nothing like what they were almost a decade and a half ago, their ability to make music that can easily be remixed and changed around has remained a part of their DNA from the start. The groovy LP S'Only Natural took the band to new heights creatively, and the new edition of "nude mixes" makes it feel like something brand new entirely. They aren't necessarily acoustic versions, but these stripped-down and minimalist mixes turn the record into a different animal.
Parachute
"Ocean"
Parachute's new song, "Ocean", hits on all cylinders with its oddly-appealing 'upbeat-ballad'-type vibe. Featuring keys that transform into a folk-inspired chorus, the song has an addictive nature to it while staying unpredictable at the same time.
Push Baby
"Mama's House"
If Push Baby sounds familiar, it's probably because you've heard them before. Originally named Rixton, the UK pop outfit hit it big with their single "Me and My Broken Heart". Then they seemingly disappeared after a solid debut album. With their return and under a new identity, "Mama's House" picks up right where they left off—pitch-perfect pop with unstoppable hooks.
Other new releases:
DREAMERS – "Insomniac"
Vampire Weekend – "This Life" / "Unbearably White"
PUP – Morbid Stuff
Circa Waves – What's It Like Over There?
Cheat Codes – "Be the One" (feat. Kaskade)
bülow – Crystalline
The Lumineers – "Gloria"
The National – "Light Years"
The Drums – Brutalism
BLACKPINK – Kill This Love EP
New Years Day – "Come For Me"
Khalid – Free Spirit
Bazzi – "Paradise"
Marina – Love
Jennifer Lopez – "Medicine" (feat. French Montana)
Labrinth – "Sin (Demo)"
Schoolboy Q – "CHopstix" (feat. Travis Scott)
Tiesto – "Together"
Valerie Brussard, Lindsey Stirling – "Deeper"
Anitta, Swae Lee, Josh Gudwin – "Poquito"
Brooks & Dunn – "Neon Moon" (feat. Kacey Musgraves)
Anderson .Paak – "Make It Better" (feat. Smokey Robinson)
Tayla Parx – "Rebound" (feat. Joey Bada$$)
Matt Simons, Betty Who – "Dust"
Yasiin Bey – Negus