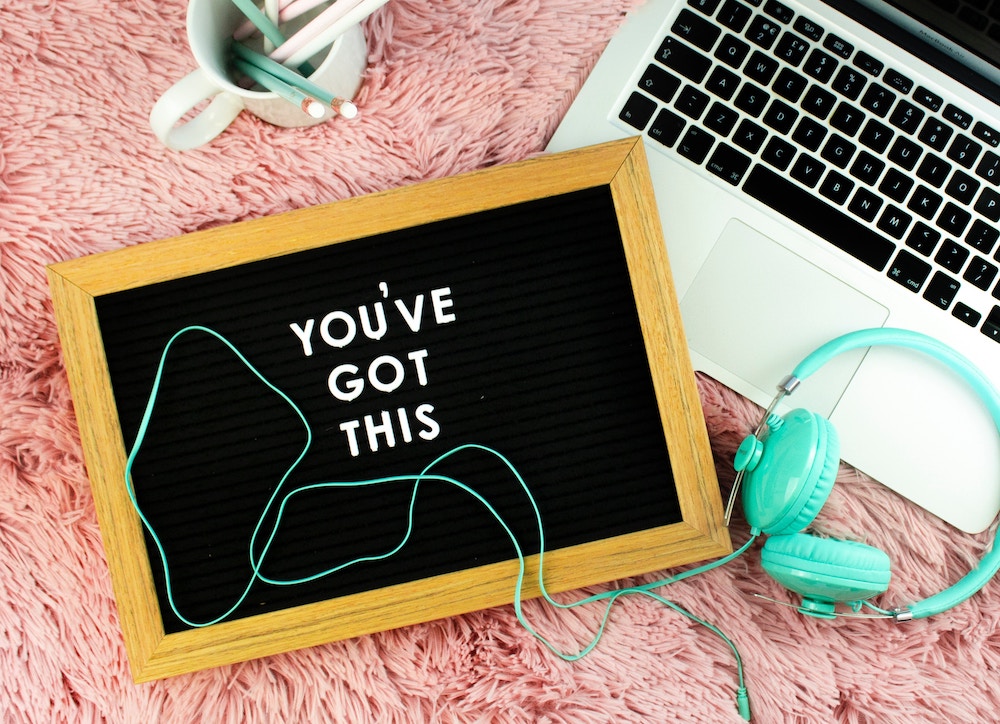 What better way to kick off a weekend than with new music? Fridays are always chock full of the latest songs and albums ready to be the soundtrack to everyone's antics, and here you'll find some of the week's standout releases. Whether you're ready to spin an anticipated song from a favorite artist or just taking a look at what's out there, there's a whole lot of tunes to dive right into. Who knows—maybe you'll find your next obsession.
Blaqk Audio
Only Things We Love
Blaqk Audio has always seemed to be more of a passion project than a side project. The electronic duo featuring AFI members Davey Havok and Jade Puget have been paying homage to their love for beats and synths for over a decade, and their latest album, Only Things We Love, shows how they can not only juggle multiple bands, but innovate in both, too.
LSD
"No New Friends"
Fans of LSD … the music kind … get something to bop their heads to this weekend with the new track "No New Friends". Spearheaded by the three-headed monster of Labrinth, Sia, and Diplo, they haven't missed the mark once on any of the tracks they've dropped since their inception. The full album is out later in April and the upbeat nature of "No New Friends" will no doubt be a highlight from it.
The Maine
"Without Me" (Live at The Orpheum Theatre)
Everyone already knew that The Maine were pros at cover songs—as evident from their 2016 covers EP—but their rendition of Halsey's hit "Without Me" is what really shows off their talent. Done in a live setting, the stripped down cover is great in its own right but it comes to life thanks to the strings section they've added to the mix.
Arcade Fire
"Baby Mine"
Speaking of covers, Arcade Fire give us a cover of their own as well—but this one predates Halsey by a good half-century. The band takes on the adorably sweet "Baby Mine", a song that originally appeared in Disney's Dumbo back in the 1940s. They're contributing theirs to the upcoming remake of the film, and while we wait to see if reviews say it's as good as the original, we can safely say Arcade Fire did their part in doing the song justice.
Seaway
"Pleasures"
A new Seaway album is long overdue but we're getting a little closer with their upcoming release Fresh Produce. It's not exactly a full-length but it is a compilation record featuring a mix of old, new, and re-works to hold fans over. Even better? A song from it, "Pleasures", is actually new-new and if it's any hint of what's to come from them, it'll be well worth the wait.
Galantis
"Bones" (feat. OneRepublic) (B-Sights Remix)
Half the fun when it comes to Galantis is not just their new songs but the onslaught of remixes that come afterward. This is especially true for their latest single "Bones (feat. OneRepublic)" a track that shies away from their patented EDM flavor for a more folk-pop sound a la Avicii's "Wake Me Up". Of course, producer B-Sights has sights on shapeshifting the track into a dance floor anthem—and that's exactly what he does.
The Front Bottoms
"Just Stay"
March 29th marks the end of singer/songwriter Kevin Devine's Devinyl Splits Vol. 2 series—a collection of 7" splits released throughout the year—and he's going out with a bang. Teaming up with Fueled By Ramen's The Front Bottoms, the acts will be covering each others tracks for the record—and The Front Bottoms' "Just Stay" is pretty fantastic. It's kinda-sorta cheating because Kevin Devine is actually on the cover himself but it makes for a great inclusion to the collection of fans of either artist.
Awaken I Am
"Kin"
The new Awaken I Am single "Kin" is a powerful example of using music as a coping mechanism. After losing their guitarist in May of last year, in a car accident, the band is channeling their emotions in their upcoming EP The Beauty In Tragedy. With the album dedicated to the late band member, "Kin" is a reminder that loss can be expressed in more than just ballads as the heavy guitar riffs help magnify the vulnerable lyrics.
Zebrahead
Brain Invaders
Zebrahead is far from a legendary punk band from the 90s, that nobody remembers anymore, trying to mount a comeback. These guys have been consistently awesome from the get go. Their new album, Brain Invaders, is not only impressive because of how solid it is but because it's contemporary enough that it isn't only catering to old fans. "All My Friends Are Nobodies" is a big standout and something any lover of the genre can appreciate. (released Mar 8)
Other new releases:
Jake Miller – "NIKES"
nothing,nowhere. – "Call Back"
Cheat Codes – "Who's Got Your Love (feat. Daniel Blume)"
AJR – "Birthday Party"
Blackbear – "Swear to God"
Iggy Azalea – "Sally Walker"
Baroness – "Borderlines"
Showtek – "Listen to Your Momma"
Karen O. & Danger Mouse – Lux Prima
Far East Movement – "Lovebird (feat. Lay)"
Emeli Sande – "Sparrow"
Sofia Reyes – "R.I.P (feat. Rita Ora & Anitta)"
Sean Paul, J Balvin – "Contra La Pared"
Stella Lennon – "BITCH (it takes one to know one)"
Anderson .Paak – "King James"
Rich The Kid – "Tic Toc (with Tory Lanez)"
Whitesnake – Trouble is Your Middle Name
Mario – "Care For You"
E-40 – "Melt (feat. Milla)"