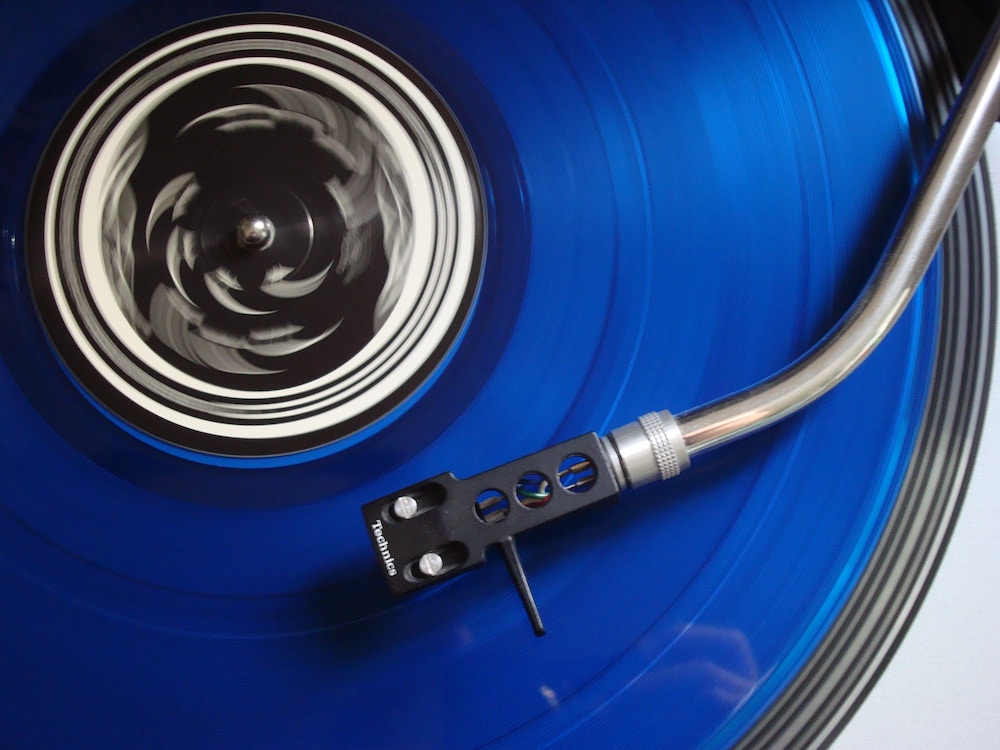 What better way to kick off a weekend than with new music? Fridays are always chock full of the latest songs and albums ready to be the soundtrack to everyone's antics, and here you'll find some of the week's standout releases. Whether you're ready to spin an anticipated song from a favorite artist or just taking a look at what's out there, there's a whole lot of tunes to dive right into. Who knows—maybe you'll find your next obsession.
The Maine
"Numb Without You"
Perhaps one of the most evolving bands the genre's ever seen, The Maine are back to once again re-define who they are as musicians. "Numb Without You" opens up their new era with a bang as a slight theatrical essence surrounds a raspy-sounding John O'Callaghan. It's the first track taken from their upcoming album, You Are Ok, and after hearing this single … yes, yes we are.
MxPx
"San Dimas High School Football Rules"
Real recognize real. Pop-punk legends MxPx pay tribute to another pop-punk classic in their cover of "San Dimas High School Football Rules" the standout from The Ataris' 1999 full-length. Despite how old the song is, MxPx refuse to show its age—the memorable guitar riff is crunchier than ever and the hooks are nailed by vocalist Mike Herrera. Most importantly, this cover has the potential to open up an entirely new world for those who haven't checked out The Ataris' older material before.
SWMRS
"Trashbag Baby"
Garage punk quintet SWMRS are weeks away from their new album, Berkeley's On Fire, and the latest offering is turning the hype level up a notch. "Trashbag Baby" is textbook windows-rolled-down-core with brothers Max and Cole Becker sharing vocal duties on the track. Perhaps the strongest of the songs released thus far, the album in general is shaping up to be a hit from SWMRS and Fueled By Ramen.
The Killers
"Land of the Free"
The Killers' new single, "Land of the Free" was initially inspired by the Sandy Hook massacre in 2012. "I couldn't help but sit down and commit how I was feeling into a song," said frontman Brandon Flowers. A powerful protest song, the lyrics speak to pressing issues in the country like gun control and the border wall, ultimately begging for a resolution that benefits not only American citizens but humans as a whole.
Blaqk Audio
"The Viles"
Even though AFI are killing it, vocalist Davey Havok is making sure his electronica project Blaqk Audio gets some love, too. "The Viles" kicks off the promotion for the duo's fourth full-length album, out in March. The punchy lead single is an ode to the likes of Depeche Mode and New Order, with its stabbing synths wrapped in an artful lyrical display.
Parachute
"Young"
Parachute's "Young" is the kind of song you'd hope for from the band, even though it's been a little while since we last heard from them. With their first release since 2016's Wide Awake, "Young" embodies everything to love about pop-rock—a groovy, catchy chorus and relatable lyrics. Let's face it: Growing up kind of sucks but tracks like "Young" make it a little bit easier to swallow.
Ariana Grande
"7 Rings"
Ariana Grande delivers another instant classic with the tongue-in-cheek "7 Rings". Featuring an upbeat vibe and a badass interpolation from The Sound of Music's "My Favorite Things", Grande continues to outdo herself for her upcoming LP. Really though, you'd be doing yourself a disservice to listen to the song without watching its accompanying video, which puts an exclamation point on her lavish lifestyle and commitment to focusing on herself and friends.
Copeland
"Lay Here"
Copeland drops another beautiful cut from their new album, Blushing, with the ambient "Lay Here". Bursting with instrumentation, it takes a couple of listens to fully grasp and dissect everything about the track that makes it so unique. While the vocals are undoubtedly a high point, the true standout is its ability to keep you guessing with keys and jazzy synths.
Future
The WIZRD
There's little debate on whether Future is one of the best in the game. His new album, The WIZRD, has him creeping toward one of the best to ever do it. In what will surely be a year filled with various Future songs and projects, he makes his twenty song LP a tough act to follow. With tracks mostly reminiscent of the quality from DS2 and his self-titled—along with a surefire hit in the Travis Scott-assisted "First Off"—The WIZRD is straight magic all the way through.

Why Don't We
"Big Plans"
You always seem to have to prove yourself when you're in a boyband, no matter how big your hits were in the past. It's no problem for Why Don't We—the group that continues to push the envelope with every song they release. Instead of peaking with their Ed Sheeran-written track, "Trust Fund Baby", the group unveils their best yet in "Big Plans"—the catchy pop tune is upbeat and made for radio with hooks that'll put you in a chokehold.

Other new releases:
Papa Roach – Who Do You Trust?
KONGOS – 1929, Pt. 1
Bad Suns – "Hold Your Fire"
Hozier – "Almost (Sweet Music)"
Jukebox the Ghost – "The Other Side"
PUP – "Kids"
The Cranberries – "All Over Now"
The Drums – "Body Chemistry"
Young The Giant – "Superposition (Reprise)"
Logic – "Keanu Reeves"
Maren Morris – "Girl"
LSD – "Genius" (feat. Lil Wayne, Sia, Diplo & Labrinth)
Backstreet Boys – "Breathe"
MOD SUN – "Tell Me All Your Secrets"
Fever 333 – "One of Us"
James Blake, Metro Boomin, Travis Scott – Assume Form
Mike Posner – A Real Good Kid
Switchfoot – Native Tongue
Christina Perri – Songs for Carmella: Lullabies & Sing-a-Longs
Bryan Adams – "Shine a Light"
Japanese House – "Maybe You're the Reason"
Karen O & Danger Mouse – "Woman"
FRENSHIP, Yoke Lore – "Wanted A Name"
Mansionair – "shadows"
Labrinth – "Don't Fence Me In"
Cyndi Lauper – "Together"