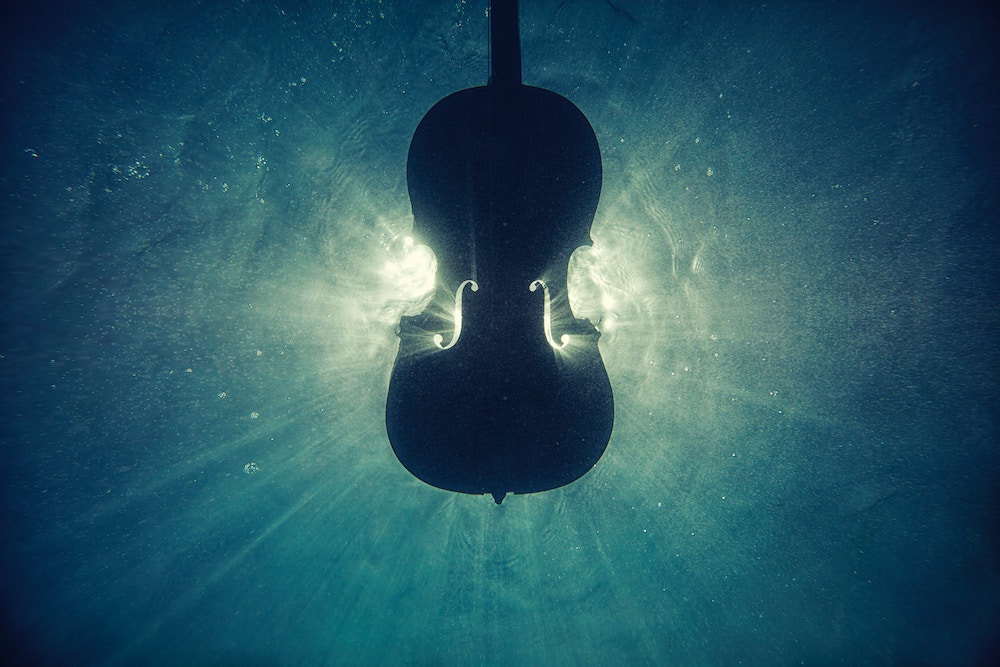 What better way to kick off a weekend than with new music? Fridays are always chock full of the latest songs and albums ready to be the soundtrack to everyone's antics, and here you'll find some of the week's standout releases. Whether you're ready to spin an anticipated song from a favorite artist or just taking a look at what's out there, there's a whole lot of tunes to dive right into. Who knows—maybe you'll find your next obsession.
The 1975
A Brief Inquiry Into Online Relationships
"There are no big bands who are doing anything as interesting as us right now," The 1975 frontman Matty Healy boldly told Billboard back in August, but after listening to the band's latest full-length, A Brief Inquiry Into Online Relationships, you get a sense that maybe Healy was underselling themselves. What the UK act achieves here is nothing short of a bonafide classic, meshing the art of contemporary pop, 80's-esque synth and cascading melodies to create an entirely new definition of rock and roll.
Benny Blanco
"Better to Lie" (feat. Jesse and Swae Lee)
Producer/songwriter Benny Blanco is slowly solidifying himself as a solo artist as 2018 saw the release of his debut, Halsey-assisted single, "Eastside". However, as the year comes to a close, what will be remembered the most from his three tracks is the freshly released "Better to Lie" featuring Swae Lee and The Neighbourhood's Jesse Rutherford. Both bring their flair to the catchy number but Swae's smooth verse steals the show on what is sure to be a massive hit.
MxPx
Punk Rawk Christmas
Nothing says Christmas quite like pop-punk, and this weekend, MxPx is playing Santa Claus. With an EP re-issue of their 2009 Christmas record Punk Rawk Christmas, the legendary rock band is adding a couple of extra gifts into the mix to kick off a happy holiday season. Along with four songs from the original LP, the band tacks on 2016's song "Another Christmas" but the real fun is the brand new song, "December". Short but sweet, the song will have you thinking it's June with its addictive riffs and some nice background vocals from Simple Plan's Pierre Bouvier.
6ix9ine
Dummy Boy
Regardless of what Dummy Boy actually sounds like, it'll always be remembered for the legal issues the rapper brought upon himself, which have ultimately stained this record's release. That said, 6ix9ine's ear for a hit can't be denied and thankfully you don't have to be distracted by his Skittle-colored hair when bumping ear candy like "Bebe" and "Mama".
SWMRS
"April in Houston"
Finding a perfect balance between garage punk and radio pop, SWMRS have managed to evolve into a more refined product since their 2016 debut—as evident by the new songs off their upcoming album Berkeley's on Fire. "April In Houston" takes charge with immediate impactful vocals from frontman Cole Becker as a twangy guitar line lingers for the song's entirety.
Travis Scott
"Sicko Mode" (Skrillex Remix)
Travis Scott's "Sicko Mode" didn't need a Skrillex remix to cement itself as one of the—if not the—most iconic rap track of the year but the collaboration only brings additional life to a song that's immortal to begin with. Synth hits and drops fill in the gaps on "Sicko Mode" to make it a certified banger for all occasions.
Mae
Multisensory Aesthetic Experience
A long, long time ago Mae was on the brink of becoming a force in the mainstream rock world. Singularity, the band's last full-length album, never received the love it deserved when it released on a major label over ten years ago. After that the band's head of steam never quite felt the same. After a lengthy hiatus, Mae is back with a self-titled album that incorporates everything there was to love about their past discography while showing off some new tricks, too—"Let It Die" is as classic as old Mae gets, while the intro "Kaleidoscope" has hints of electronic elements to set the mood.
Zayn
"Rainberry"
Zayn's barrage of singles-with-no-album-in-sight has finally reached a conclusion as the artist releases his new track "Rainberry", off the upcoming record Icarus Falls, out next month. Those songs he previously released won't be going to waste—they'll all be featured on the album's massive 27-song track listing. Much like the previous cuts, "Rainberry" follows the trend of sultry club tunes, best experienced with the lights turned low.
Say Anything
"Send You Off"
The (presumably) final Say Anything album, Oliver Appropriate is turning into what any follow-up to …Is A Real Boy should have been—only coming nearly 14 years later. "Send You Off" is a track ripe with Max Bemis as melodic as he is vulnerable, in a tune that explores sexual identity. Acoustic guitar coupled with his urgent vocals is enough to stamp it into your brain until the full album drops later in January.
Mark Ronson
"Nothing Breaks Like A Heart"
(feat. Miley Cyrus)
It's no "Uptown Funk" but singer/songwriter Mark Ronson returns with an impressive single and collaboration with Miley Cyrus in "Nothing Breaks Like A Heart". Instead of hitting the dance floor with all your friends like you would with "Uptown", "Heart" wants to keep you seated at the bar wondering where life went wrong in this folky-club centric tune.
AFI
"Trash Bat"
AFI is doubling down on the return to their punk-rock roots in the newly released "Trash Bat", off their upcoming EP. Similar to the previously-released "Get Dark", "Trash Bat" offers stereo-busting drum hits and fast riffs to keep the tempo going. This return to form doesn't sound like a trip down memory lane but a new strain of DNA in the band entirely.
Chance the Rapper
"The Man Who Has Everything"
/ "My Own Thing"
New Music Friday sees the return of Chance the Rapper, who last put out a quasi-EP with four songs back in July. Two new tracks are seeing the light of day with "The Man Who Has Everything" and "My Own Thing". The latter will certainly be the one that gets the most love from fans and the public alike. A lighthearted piano intro opens up a head-bopping chorus with lyrics that'll unquestionably rock Instagram captions going into the new year.
Other new releases:
William Ryan Key – Virtue EP
Arctic Monkeys – "Anyways"
KONGOS – "Pay for the Weekend"
Cheat Codes, Kim Petras – "Feeling of Falling"
Circa Waves – Movies (2-single bundle)
Clean Bandit – What Is Love?
MØ – "Blur (Remix)" (ft. Foster The People)
Rozes – A Very Rozes Christmas EP
Cash Cash – "Call You" (ft. Nasri)
Wavves – Emo Christmas EP
Tycho – "Jetty"
Grimes, HANA – "We Appreciate Power"
Meek Mill – Championships
Call Me Karizma – "Serotonin"
Alessia Cara – The Pains of Growing
Offset – "Red Room"
Earl Sweatshirt – Some Rap Songs
David Bowie – Glastonbury 2000
Kodak Black – "Calling My Spirit"
Kelly Rowland – "Kelly"
ROLE MODEL – "Six Speed"
R3HAB, Skytech – "Fuego"
graves, ELI – "I'm Fine"
Nicky Romero – "My Way (ft. Alice Berg)"
INNA – "Iguana"
Aitana – Trailer EP / "Vas A Quedarte"
Alesso – "Titled Towers"
Call Me Karizma – "Serotonin"