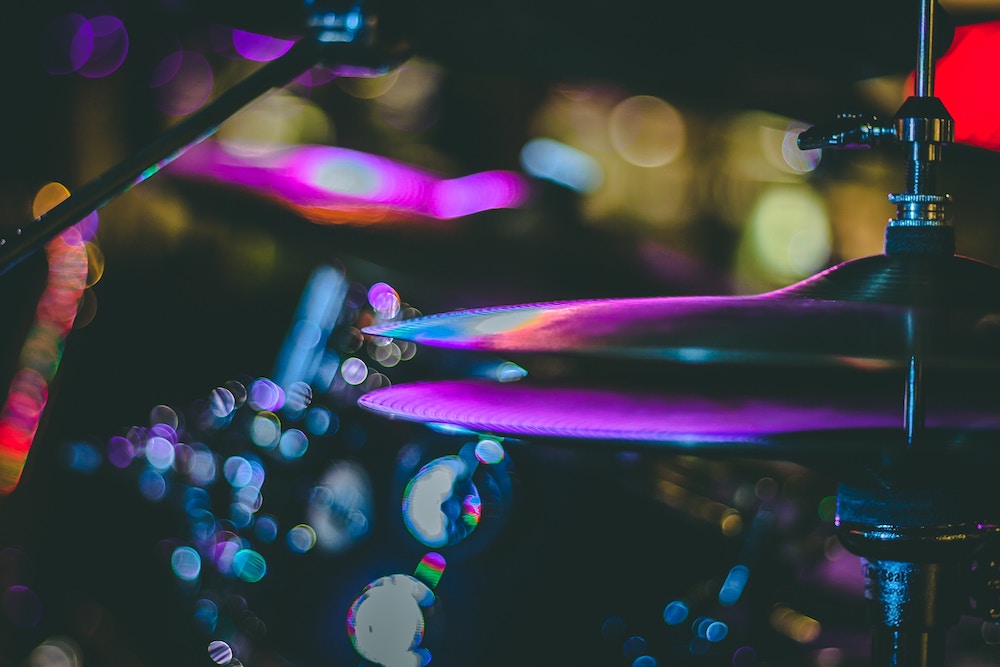 What better way to kick off a weekend than with new music? Fridays are always chock full of the latest songs and albums ready to be the soundtrack to everyone's antics, and here you'll find some of the week's standout releases. Whether you're ready to spin an anticipated song from a favorite artist or just taking a look at what's out there, there's a whole lot of tunes to dive right into. Who knows—maybe you'll find your next obsession.
Valencia
"Fall Before I Fold"
No, this isn't a fever dream: Valencia really does have a new song. In celebration of their upcoming reunion show to mark ten years of their killer record We All Need a Reason To Believe, the band does the unthinkable and blesses us all with new music. With cover art sporting the band's We All Need A Reason-era logo, it makes sense that the fresh track "Fall Before I Fold" sounds straight like it came out of that album session. It's pop-punk at its finest, but it's a possibility this may be all we get when it comes to anything new from Valencia. If it is, they've given us a wonderful parting gift—even if seven years later.
Seaway
"Blur"
You know a band is in a good place when even their b-sides are incredible. Canadian pop-punk act Seaway released their memorable full-length Vacation just over a year ago, and now "Blur" has trickled out from that album's sessions to hold fans over until something properly new releases. While in the same vein as Vacation's final cuts, it's like the band saved the best for our own good—the chorus of "Blur" is great and the riffs are even better. More b-sides, please?
Can't Swim
This Too Won't Pass
2018 will go down as a golden year in pop-punk and Can't Swim want to get in on the action too. This Too Won't Pass is a late contender for one of the best in the genre as the New Jersey act release their second full-length. A half-hour runtime means there's no time for filler, and singalong tracks like "Hell in a Handbasket" and "My Queen" makes repeated listens very worthwhile.
Various Artists
The Greatest Showman: Reimagined
In what is one of the most ambitious releases you'll hear all year, a reimagining of the soundtrack from The Greatest Showman releases featuring some of your favs taking on tracks from the award-winning film. With the likes of Panic! At the Disco, MAX, and Sara Bareilles filling your speakers, you'll realize that not only do the artists do the songs justice but sometimes they even exceed the original's quality. And if you aren't familiar with what The Greatest Showman has to offer, this may be the best way to find out.
Zayn
"No Candle No Light (feat. Nicki Minaj)"
Zayn's latest single brings out a heavy hitter in what's a potential chart topper in "No Candle No Light". With Nicki Minaj on deck, she provides a nice contrast to Zayn's silky vocals as the song is more a duet than just Minaj simply providing a verse and peacing out. These kinds of features are actually pretty refreshing as it broadens her scope as an artist and this Zayn track is a perfect display of what she's got in her repertoire.
We The Kings
Seasons Greetings from the Sandbar
Christmas time must be rough without snow but at least it sounds pretty cool—it's what We The Kings are going for with their new Christmas record Seasons Greetings from the Sandbar. Like the title implies, Seasons Greetings digs into the band's Florida roots to produce 10 not-so-typical Christmas songs, all adding a fun twist to the mix. Some original, some covers, the main point of this record is it's suitable to listen to all-year round, because who doesn't want "Silent Night" with ukulele?
Andrew McMahon in the Wilderness
Upside Down Flowers
Every new Andrew McMahon release is a beautiful reminder that we were somehow lucky enough to be blessed with this man's music. Despite everything Something Corporate and Jack's Mannequin accomplished, In the Wilderness is running away with the title of best affiliated McMahon project as he releases the moniker's third album Upside Down Flowers. It's nostalgic ("Teenage Rockstars") and it's heartbreaking ("Everything Must Go") but, most importantly, it's McMahon spilling his soul into songs like never before.
Twin XL
"Sunglasses"
If you missed Twin XL the first time around that's cool—now's your chance to get properly acquainted. Featuring Nekokat's Cameron Walker and Stephen and John Gomez, formerly of The Summer Set (RIP), Twin XL's poolside pop is irresistible now with their second track "Sunglasses". The groovy anthem sounds like you stuffed Smallpools and Jonas Brothers into a blender and hit play. If that isn't convincing, nothing is.
Marianas Trench
"I Knew You When"
Dropping nearly a year after their last single, Marianas Trench's "I Knew You When" makes the future immensely exciting for these guys.  The track is a blast to listen to—even if it might not be their most heart pumping song to date—you'll still need to get out toe-tapping shoes. Frontman Josh Ramsay is a known perfectionist, which makes these occasional releases from the band that much better; you know they represent exactly where the group is creatively. Of course, while the one-offs are great, it'd be nice if 2019 was the birth of a new Marianas Trench era, because "I Knew You When" is too good not to surround with other songs on a track listing.
The Chainsmokers
"Beach House"
Another week, another new Chainsmokers song, and this one probably comes at the perfect time. While a good part of the East Coast is digging out of a snowstorm, The Chainsmokers' "Beach House" makes a valiant effort to try to melt the ice as much as possible. The duo seemingly hits on a perfect formula with this one; it's their patented radio pop—sans features—without trying to weave anything weird into the mix that may come off as them trying to sound like Twenty One Pilots. Say what you will about vocalist Andrew Taggart but his voice is a household name that becomes more inviting with every new song he jumps on.
FRND
Before U I Didn't Exist
It's kinda weird seeing ex-Friday Night Boys frontman Andrew Goldstein become front and center of a musical act again. Though FRND is a year or two deep into the game, only recently did Goldstein pull back the curtains on his solo project to reveal that there is, in fact, a cute koala mascot. Now that Goldstein is out in the open and putting out material separate from his work as a producer / songwriter for hire, he continues to make sure each release is better than the last. FRND's second EP, Before U I Didn't Exist, is ultimately a more focused collection as the six-song EDM/electro-pop offering's largely better than anything we've heard from him before.
Betty Who
"Between You & Me"
Betty Who's growth as an artist happened fast and furiously but it also occurred in the most natural sounding ways. Since leaving her record label following the release of her album, The Valley, Who has taken her dance-pop to another stratosphere as evident in her new single "Between You & Me". While perhaps one of her most simplistic songs instrumentally, there's never a dull moment to be found, especially due to her outrageously catchy hook.
Other new releases:
American Authors – "Say Amen (feat. Billy Raffoul)"
Gerard Way – "Getting Down the Germs"
Memphis May Fire – Broken
Smallpools – "Downtown Fool Around"
CHVRCHES – The Hansa Session EP
Breathe Carolina – "Headshot"
Bad Religion – "My Sanity"
Bad Suns – "Away We Go"
Mumford & Sons – Delta
Chris Cornell – Chris Cornell
Hozier – "Movement"
Deadmau5 + Lights – "Drama Free"
Little Mix – LM5
Smashing Pumpkins – Shiny and Oh So Bright, Vol. 1 / LP: No Past. No Future. No Sun.
Switchfoot – "Voices"
Mariah Carey – Caution
Mike Will Made-It – Creed II: The Album
Alessia Cara – "Not Today"
Jennifer Lopez – "Limitless"
Prince Royce, Marc Anthony – "Adicto"
Sade – "The Big Unknown"
Dido – "Hurricanes"
Norah Jones – "Wintertime"
Ari Lennox – "No One"
Anderson.Paak – Oxnard
Jake Miller – "Wait For You"
Michael Buble – Love