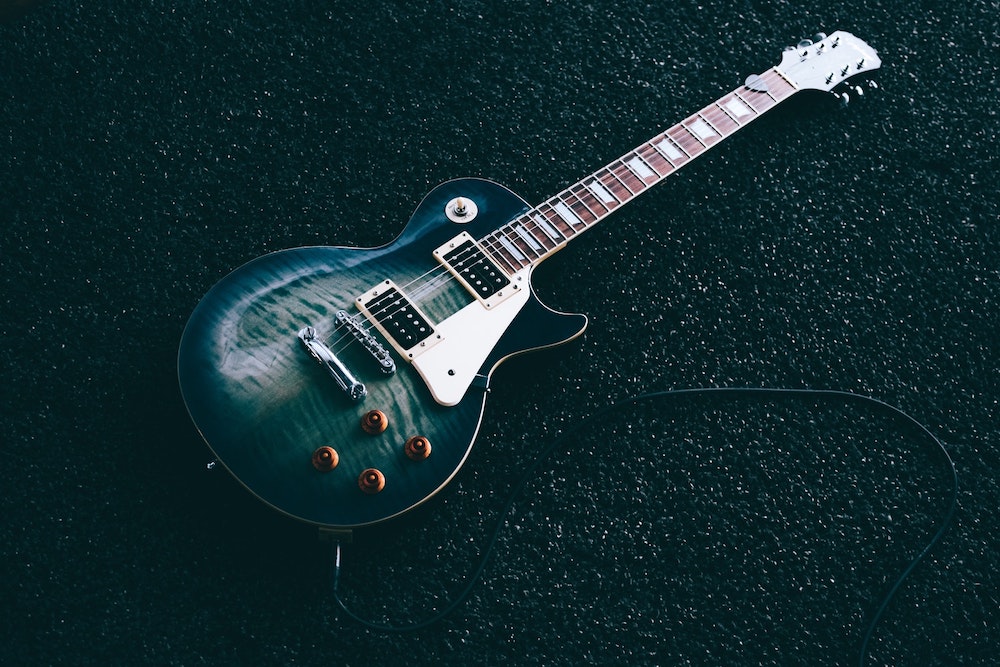 What better way to kick off a weekend than with new music? Fridays are always chock full of the latest songs and albums ready to be the soundtrack to everyone's antics, and here you'll find some of the week's standout releases. Whether you're ready to spin an anticipated song from a favorite artist or just taking a look at what's out there, there's a whole lot of tunes to dive right into. Who knows—maybe you'll find your next obsession.
Bohnes
"Coffins"
You don't have to ask Alex DeLeon—a.k.a. Bohnes—what his thoughts are on his new song "Coffins". You can hear it right in the music. The latest single off his upcoming 206 Act II is a far cry from the choirs or guitar solos you'd find during his previous Cab days, but the honest simplicity on this acoustic love song helps make it one of his best offerings to date.
Busted
"Nineties"
Busted already made their illustrious comeback almost three years ago but their new era is sounding like another comeback all over again. The UK boyband is shifting from their synth-pop stylings from 2016's Night Driver and seemingly reverting back to their pop-punk roots—it's never sounded so natural. Their new single "Nineties" doesn't overdo it on the level of poppiness but it's just enough to take residency in your head as band member Charlie Simpson carries the nostalgic chorus like he has since Busted's beginnings.
—
Sara Bareilles
"Theodosia Reprise"
There's nothing quite like a Hamildrop to kick off a weekend and having Sara Bareilles bring it to us makes it that much better. In the latest offering from the Hamilton-themed song series, Bareilles takes on an unreleased cut from the musical, a ballad originally meant for Act 2. Naturally, her voice results in a spine-tingling performance but you'd expect nothing less from a star who's quickly become a household name in the Broadway world.
Katy Perry
"Waving Through a Window"
Let's keep the Broadway musical magic going, shall we? Dear Evan Hansen has taken the world by storm with its relatable plot, characters, and inspiring musical numbers, so there's no question that it's made an impact on other musicians too. Katy Perry—who was deeply moved by the musical—presents a wonderful cover of the show's hit track "Waving Through a Window", to be included on the upcoming deluxe edition for the soundtrack. Similar to Owl City's cover last year, Perry makes it her own while matching the emotion of the original.
Panic! At the Disco
"The Greatest Show"
Ok, one last musical song, but this one's worth it. Panic! At The Disco find themselves in their natural habitat by taking on a rendition of The Greatest Showman's "The Greatest Show" for the film's upcoming Reimagined soundtrack. And it's kind of unbelievable how good it sounds. If you didn't know any better, you'd think it was an original Panic! song all along—frontman Brendon Urie's theatrical nature fits the musical persona like a glove. After this, plus Urie's recent Broadway run in Kinky Boots, it might just be time for an original Panic! musical, considering Urie steals the show in whatever he's part of.
Underoath, Kayzo
"Wasted Space"
Rising electronic DJ Kayzo just helped his stock grow a little more with an outrageously awesome collaboration with metalcore legends Underoath. A strange pairing? Definitely, but the concept works—it doesn't sound like 'EDM feat. Underoath' as the track combines the experimental nature of the rock band in general and links it up with Kayzo's textbook gritty drops, providing a perfect environment for the clubs and the mosh pit.
Carly Rae Jepsen
"Party For One"
Carly Rae Jepsen is over having people call her…maybe—the future is all about self-love and caring about you too. In preparation for her new album, out next year, Jepsen's "Party For One" makes a big splash to playlists near you with a retro pop feel featuring pulsating synths and an irresistible dance floor-rhythm. It's right where we want her, and new music can only get better from here.
Jon Bellion
"Stupid Deep"
Another week, another Jon Bellion song. Halloween may have just passed but it's kind of feeling more like Christmas. With his new album now only a week away, Glory Sound Prep is shaping up to be a culmination of everything he's achieved musically so far in his career. The latest "Stupid Deep" takes a far softer approach than its two predecessors, as Bellion croons his way through the atmospheric number but ramps it up toward the end to provide a pitch-perfect finale.
Imagine Dragons
"Machine"
Imagine Dragons only know how to churn out hits and "Machine" is no exception. Off their upcoming fourth album Origins, "Machine" is yet another radio rocker equipped with a big time singalong chorus and a foot stomping melody—what more could you want? Out next week, Origins is proving to be yet another takeover of arenas around the world.
Troye Sivan
"Somebody to Love"
The beauty of covers is that everyone sees a song differently. With the arrival of the Freddie Mercury biopic, Bohemian Rhapsody, we've seen a number of unique takes on Queen tracks from the likes of 5 Seconds of Summer and Shawn Mendes, but the latest from pop wonder-kid Troye Sivan may be the most interesting yet. Sivan puts a somber, heart-string-pulling spin on the 1976 classic "Somebody to Love", turning the rock anthem into something much less theatrical. The version essentially cuts the original in half with a 2:25 runtime, but Sivan's voice will be what has you coming back for repeat listens.
Copeland
"Pope"
Copeland is back and arguably better than ever with their brand new song "Pope". There's no other way to describe the track—experience, rather—besides breathtakingly beautiful. The melancholy number builds from lone piano into a foray of strings and drums that cascade through the speakers to make for a marvelous return for the indie-pop band—it's just a matter of when we'll be lucky enough to hear what else is up their sleeves.
Other new releases:
DALES – "Hands on You"
Circa Survive – The Amulet (Deluxe)
Slipknot – "All Out Life"
The Knocks – Goodbyes (feat. Method Man) [Remixes]
Sia – Everyday is Christmas (Deluxe)
THEY. – "Broken (feat. Jessie Reyez)
Hollywood Undead – Psalms EP
Hailee Steinfeld – "Back To Life (from Bumblebee)"
gnash – "nobody's home"
LSD – "Mountains"
Little Mix – "Joan of Arc"
Cody Simpson – "Way Way"
Adelitas Way – Live Love Life
Takeoff – The Last Rocket
Galantis – "Emoji"
Tenacious D – Post Apocalypto
The Prodigy – No Tourists
Lil Peep – "Runaway"
Mikky Ekko – FAME
benny blanco – "I Found You (with Calvin Harris)"
Metro Boomin', Travis Scott, 21 Savages – NOT ALL HEROES WEAR CAPES
Martin Garrix, Mike Yung – "Dreamer"
King Princess – "Pussy Is God"
Trey Songz – "Shootin Shots"
Anne-Marie – "Perfect to Me"
Tyga – "Dip (feat. Nicki Minaj)"
H.E.R – I Used To Love Her – Part 2 – EP
Lil Peep – "Runaway"
Little Mix – "Joan of Arc"
Clean Bandit – "Baby (feat. Marina and The Diamonds & Luis Fonsi)"
Mariah Carey – "A No No"
Alec Benjamin – "1994"
Tim McGraw – "Gravity"
NAV – "Know Me"
Glades – To Love You
P.O.D. – Fly Away EP
Kris Wu – Antares
Anna of the North – "Nothing Compares 2 U"