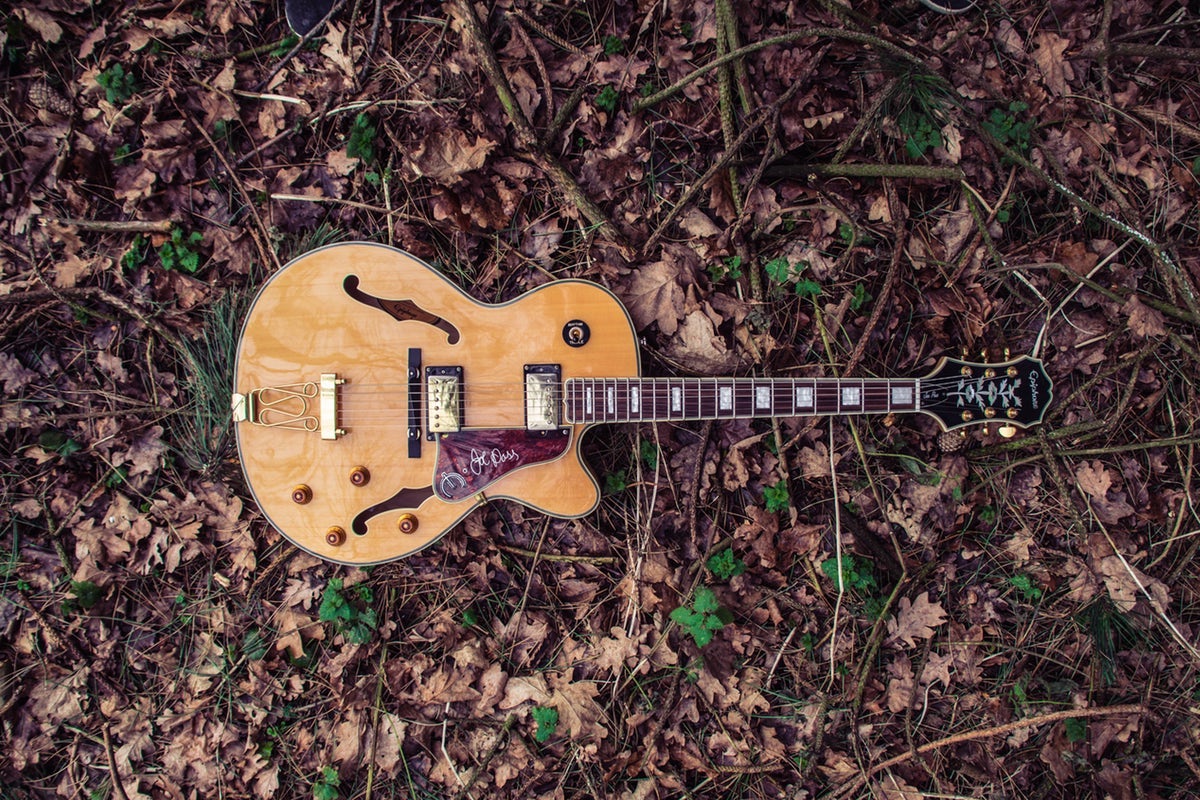 What better way to kick off a weekend than with new music? Fridays are always chock full of the latest songs and albums ready to be the soundtrack to everyone's antics, and here you'll find some of the week's standout releases. Whether you're ready to spin an anticipated song from a favorite artist or just taking a look at what's out there, there's a whole lot of tunes to dive right into. Who knows—maybe you'll find your next obsession.
The 1975
– "It's Not Living (If It's Not With You)"
It should almost be illegal for The 1975 to release music on Fridays—their songs are always so good that you really don't even want to listen to anything else. The latest track to send you into an all-day 1975 kick is the upbeat, "It's Not Living (If It's Not With You)". Best compared to "This Must Be My Dream", the immensely-catchy 80's-esque pop track battles love and addiction on top of gorgeous melodies.
Jon Bellion – "Conversations With My Wife"
Long-awaited material from Jon Bellion was worth the torture—"Conversations with My Wife", the new single from the Pixar-inspired pop musician, is the perfect teaser leading up to his new album out next month. Acting more like a deep-cut from 2016's The Human Condition rather than its explosive tracks, "All Time Low" or "Guillotine", "Conversations" takes a low-key approach to draw the listener in with silky pipes and electro-pop instrumentals.
Zayn – "Fingers"
Zayn's latest single, "Fingers", has the artist heading down the route of R&B-pop similar to his debut record rather than the more upbeat tracks we've seen from him this year like "Sour Diesel" and "Entertainer". Still, Zayn keeps getting better at his craft, solidifying himself as a solo force with each track released—"Fingers" is just that sultry-smooth reminder of how far he's come.
Saves the Day – "Side by Side"
Saves the Day prove why they're one of the godfathers of pop-punk with "Side by Side", the latest track unveiled off their upcoming album, 9. Riff-roaring with an urgency in Chris Conley's nasally yet inviting vocals, 9 is shaping up to be a true definition of all killer, no filler. Released alongside its music video, it depicts the band starting up in a garage to playing sold out shows across the world.
—
Seaway – "Just What I Needed"
Seaway's natural party-nature makes anything they craft in the studio an absolute jam, so you know that covers aren't any different. The Canadian pop-punk quintet released their take on of The Cars' classic "Just What I Needed", instilling their flavor into the 1970's. Random? Maybe a little, but the cover is done marvelously—it's the perfect soundtrack to kick off a morning, afternoon, or evening.
Post Malone – "Sunflower" (feat. Swae Lee)
Post Malone and Rae Sremmurd's Swae Lee are quietly becoming a serious dynamic duo and they only needed two songs together to prove it. Following up their first collaboration "Spoil My Night" from Post Malone's latest record, their new Spider-Man: Into the Spider-Verse cut "Sunflower" has the two laying down hazy hooks over a mellowed-out beat. Without overstaying its welcome, the 2:30 minute track makes you hope this isn't the last time they get together.
Panic! at the Disco – "Hey Ya!"
Panic! at the Disco pays homage to hip-hop legends OutKast with a cover of their worldwide hit, "Hey Ya!" for Spotify Singles. There's no question that frontman Brendon Urie pulls the track off like he recorded it in his sleep—from the gorgeous falsettos in the chorus to shaking it like a Polaroid in the iconic bridge.
The Front Bottoms
– "End of Summer (Now I Know)"
While it's a little late in the game to be bidding farewell to summer, we'll let that pass with The Front Bottoms' new song "End of Summer (Now I Know)". In similar fashion to the band's Ann EP released earlier this year, the song's excellent guitar work takes precedence, albeit at a lower production value. Regardless, The Front Bottoms are a band who work best with minimalistic production, as the songwriting—especially here—speaks for itself.
Andrew McMahon in the Wilderness
– "Blue Vacation"
"Blue Vacation" is the aptly-titled latest offering from Andrew McMahon in the Wilderness' upcoming album, Upside Down Flowers. The track is stylistically different than what we're used to with McMahon & Co. as the indie-pop songwriting puts the track in an entirely different universe than his usual piano-driven numbers. It's still unequivocally McMahon but the carefree nature of the track makes it one of his most unique to date.
Lil Peep – "Cry Alone"
Lil Peep's camp is gearing up to release the rapper's first posthumous album—the sequel to last year's Come Over When You're Sober. The first single, "Cry Alone" eerily talks of drugs and death but the song takes a catchy memorable route that fans are undoubtedly familiar with and honors his legacy as it should.
Other new releases:
Future & Juice WRLD – WRLD on Drugs
Lil Yachty – Nuthin' 2 Prove
Queen – Bohemian Rhapsody (The Original Soundtrack)
Switchfoot – "Native Tongue"
Kane Brown – "Good As You"
Billie Eilish – "when the party's over"
Friendly Fires – "Heaven Let Me In"
Khalid – Suncity EP
Major Lazer – "Blow That Smoke" feat. Tove Lo
Nothing But Thieves – "What Did You Think When You Made Me This Way?"
Prettymuch – "Real Friends"
Smallpools – "Social"
Peter Bjorn and John – Darker Days
Our Last Night – "Soul Speak"
Switchfoot – "Native Tongue"
Tenacious D – "Robot"
Troye Sivan – "Revelation" feat. Jonsi
Zara Larsson – "Ruin My Life"
Disturbed – Evolution
Elle King – Shake the Spirit
Ice Nine Kills – The Silver Scream
Mariah Carey – "The Distance (feat. Ty Dolla $ign)"
MO – "Blur"
Nothing But Thieves – What Did You Think When You Made Me This Way? EP
FINNEAS – "Let's Fall in Love for the Night"
Tove Styrke – "Vibe"
Trent Reznor and Atticus Ross – "Mid90s"
Jessie Reyez – Being Human In Public
Joji – Test Drive
Arkells – Rally Cry
Glades – "Nervous Energy"
Summer Walker – "Last Day of Summer"
Mokita – "With You"
Raheem DeVaughn – Decade of a Love King
Paloma Faith – "Loyal"
Macy Gray, Gary Clark Jr – "Ruby"